EDWARDIAN MEETS MODERN IN DAPPERVILLE

Two years ago, Jordan Sayler (pictured), the proprietor of WINN PERRY (2505 S.E. 11th Ave., Suite 102, 503-922-1298 or go to winnperry.com) had DUCHESS CLOTHIER (2505 S.E. 11th Ave., Suite 108, 503-281-6648 or go to duchessclothier.com) make his first custom suit to commemorate his graduation from Portland State. Now the business, marketing and advertising major has created a destination shop for the bow-tie-wearing set.
"I just love the aspect of men wearing classic clothing," says Sayler, standing behind the register in his pretty shop on the first floor of the recently restored 1914 Ford Building, where Model T Fords used to be assembled. Tell the best-dressed men on your list to come here for cashmere sports jackets ($560), Duncan Quinn ties such as a hand-sewn purple tie with navy fleur de lis ($125), a chartreuse-and-pink-polka-dot tie ($45) and Albert Thurston hand-sewn suspenders ($65 to $98). And don't miss the Porcelain Phonofone by Science & Sons (pictured, $450), which amplifies your Ipod playlist.Sweet!

BREAKFAST LIKE A PARISIEN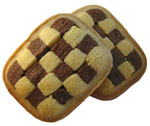 Francophiles will melt at the sight of so many pan au chocolates ($2) and the lilt of native French speakers dishing with friends over plates holding such refueling fare as an almond croissant ($2.50) or an almond brioche ($2.50) at PETITE PROVENCE BOULANGERIE & PATISSERIE (4834 S.E. Division St., 503-233-1121).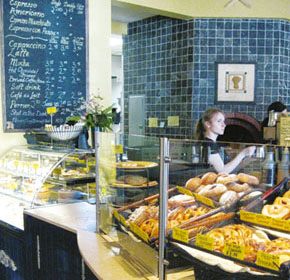 Petite Provence Boulangerie & Patisserie
The pleasantness of the bakery's oh-so-French black arches, Dijon mustard walls and tiled floor will have you thinking about retracing your steps back to the patisserie for lunch, but keep your eyes on the prize—more names crossed off your holiday shopping list!—and say adieu to the space like you mean it. Just make sure you take a short stack of checkerboard shortbread cookies ($1.50 each) to munch on when the thought returns to make a run back to this boulangerie.
LET CARI DO YOUR CRAFTING FOR YOU!
Got DIY intentions but a calendar that's too jampacked to give you the time you need to spend gripping a pair of long-nosed pliers? No worries. Head for MOTO KITTY (1117 S.E. Division St., 503-997-9775 or go to motokitty.net), where designer-owner Cari Carter sells her handcrafted accoutrements such as jewelry and handbags. "I try to make five new things everyday," she says of the stock that fills her three-year-old shop. "Sometimes they make the sales floor and sometimes they make the junk pile."
The proprietress with the I VOTE tattoo whips up custom handbags ($25 to $145 for a large laptop bag) out of 1969 Nagauhyde in a Canary yellow or Barbie pink. Earrings ($15 to $50) and sterling silver bracelets ($45) round out the mix.
ECO-FRIENDLY FURNITURE—AND COOL ACCESSORIES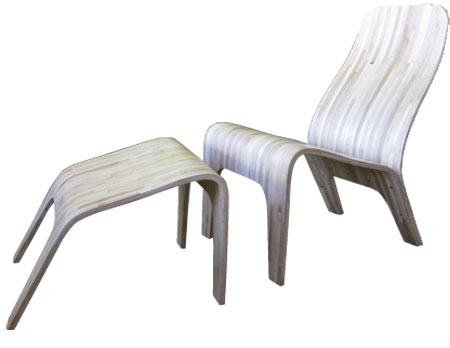 Artful furniture, much of it made from recycled or sustainable wood, makes PORTICO (3630 S.E. Division St., 503-230-2522 or go to porticostyle.com) a destination shop for the green set. We liked The Bamboo Lounge Chair and Ottoman ($550) by Mark Palmquist, which is as good-looking as it is easy-on-the-earth: It's made from sustainable bamboo grown in Vietnam. If you're more of a Doug fir guy, check out the Portlandia Table ($995 for a table as long as 5 feet; $1,295 for a 7-foot-long table), which is made in Portland from reclaimed Douglas fir.
A pair of 1959 poodles ($64) and new artwork such as encaustic paintings ($450) by local artist Kevin Noonan keep the regulars returning to this 6-year-old shop. "You can find so many treasures here," says manager Julio Arroyo-Burdett.
BY THE NUMBERS
May we suggest: Get yourself to the intersection of S.E. 50th Ave. and S.E. Division St., and say goodbye to your wheels for a while. The Division bus (#4) is a frequent-service line, with buses running about every 15 minutes up and down S.E. Division St. during the weekday. (During the weekend, shop by car!) Almond-croissant yourself at the Petite Provence Boulangerie & Patisserie, then start shopping your way west toward downtown Portland. Here are the addresses to duck into!
1) 4848—BEADS AT DUSTI CREEK. If you're a bead- and bauble-loving woman, this is a destination for you.
2) 4834—PETITE PROVENCE BOULANGERIE & PATISSERIE. How do you say, "Yum!" in French? Find out, come here, order an oh-so-French pastry—practice saying your new word. Nosh. Repeat.
3) 4823—EASE. Good art from emerging artists, funky art furniture and quirky home accessories and jewelry make for a way fun mix.
4) 4035—DAVID SCHLICKER STAINED GLASS STUDIO. Pop into Schlicker's showroom to eye some amazing new and restored glass.
5) 4035—OLD PORTLAND HARDWARE & ARCHITECTURAL. Architectural salvage—think mantels, lights, doorknobs and windows—will jazz old-house lovers on the hunt.
6) 3630—PORTICO. Sturdy furniture from reclaimed materials will catch homeowners' eco-friendly eyes.
7) 3588—FLEUR DE LIS. Art and home accessories artfully arranged in this floral studio.
8) 3302—LARRY 'S LIGHTING REPAIR. Make Larry's day: take him your old light fixtures!
9) 3029—URBAN FLORA. Little buddhas and succulents are big sellers here.
10) 2600—LITTLE T AMERICAN BAKERY. Order a tasty sandwich on great bread.
11) 2443—LANGLITZ LEATHERS. Who knew the world's best motorcycle jacket maker is on this street?
12) 1401—LONG FELLOW'S BOOKS & PERIODICALS. Used books for you!
13) 2505 S.E. 11th Ave.—WINN PERRY. Dapper wear—from bowlers to wingtips—for your favorite guy.
14) 2455 S.E. 11th Ave.—TROPICAL SALVAGE. Formerly entombed wood gets new life as fine furniture.