An unexpected trip to Oregon in 1992 changed the trajectory of mixed-media artist Vicki Grayland's life. "I was on my way to Venezuela on an environmental vacation and then the organization canceled the trip because of the political situation there," says. "I looked for something else to fill the slot and came to a tai chi retreat in Southwestern Washington, and in my version of the classic Oregon story, I saw how incredibly beautiful it was here and started planning to come back."
Grayland, a native of Chicago, studied journalism at the University of Illinois and worked as a newspaper photographer before becoming a mixed-media artist. After moving to Oregon, she helped start Inkfish, an alternative paper in Waldport, Ore., which was published from 1993 to 1997. "We did a lot of stories about artists, and that was a huge influence on me moving toward fine art," she says.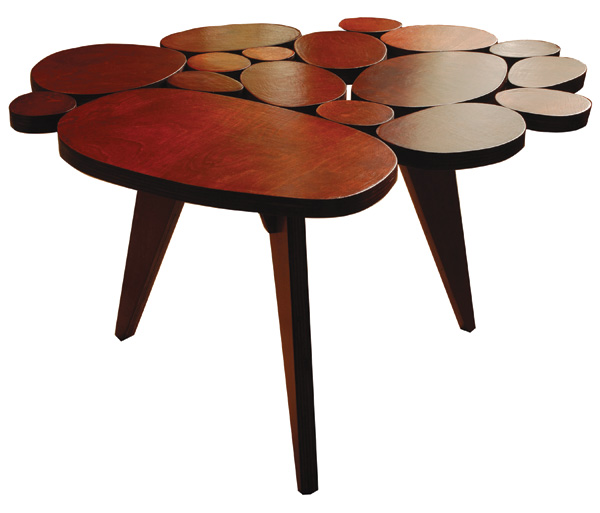 While living on the Oregon Coast, Grayland began to expand her artistic techniques. She became interested in metalsmithing and began to paint her photographs. After moving to Seattle, she took classes in metalwork at the Pratt Fine Arts Center. "That gave me the soldering and riveting skills I needed, and took away my fear of the flame and the heat," she says.
Grayland incorporates her own photographs and found and recycled objects into her work. Hawk from a Handsaw (above) takes its name from a line in William Shakespeare's Hamlet. The basis of the piece is a photo she took of a Red-tailed hawk at the High Desert Museum in Bend, Ore. After putting it through an emulsion process, Grayland attached it to salvaged wood that she burned herself. After that, it was etched and enameled with copper disks and pieces of brass. "I really like that I can take so many different things and turn them into a piece of art," she says. The 12-inch by 12-inch piece is $600. 
Contact mixed-media artist Vicki Grayland via her website at vickigrayland.net. Her work can be seen at the Windermere Gallery (5963 N.W. Pacific Coast Hwy., 541-563-5442) in Seal Rock, Ore.