My friend Shannon wanted to shop. I've written about Shannon before: we have good shopping chemistry. We like the same (alternative) stuff, we're mellow, we know how important lunch is to the day. And coffee breaks. On this particular Tuesday, we met at 9:30 to get an early start. And we promptly discovered that most of the stores on our list don't open until 11AM.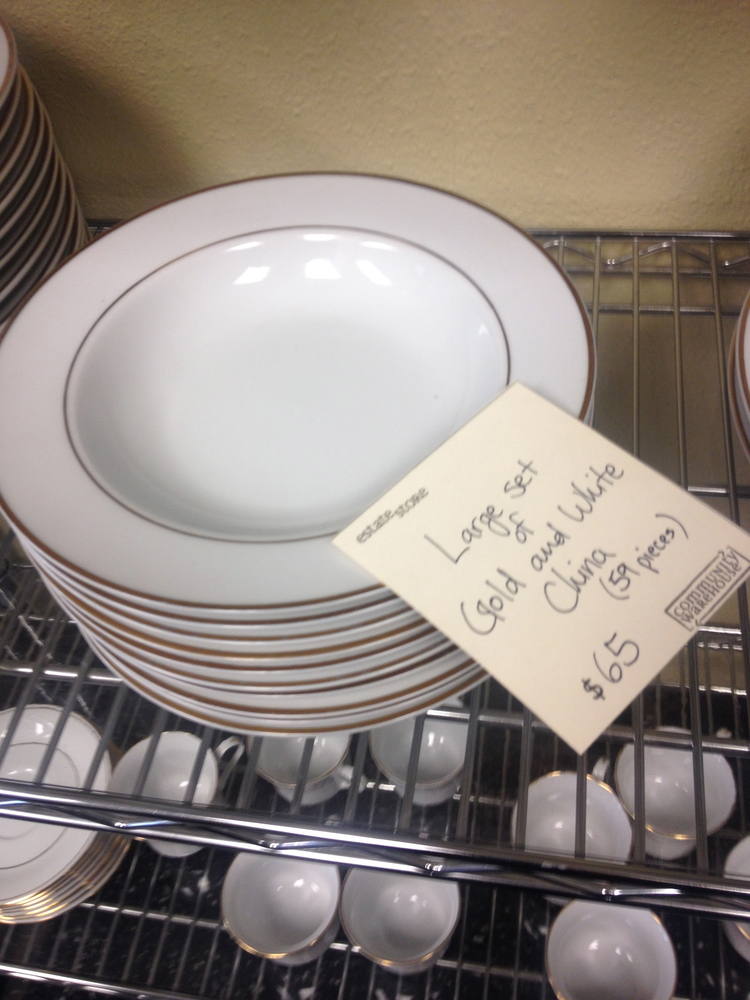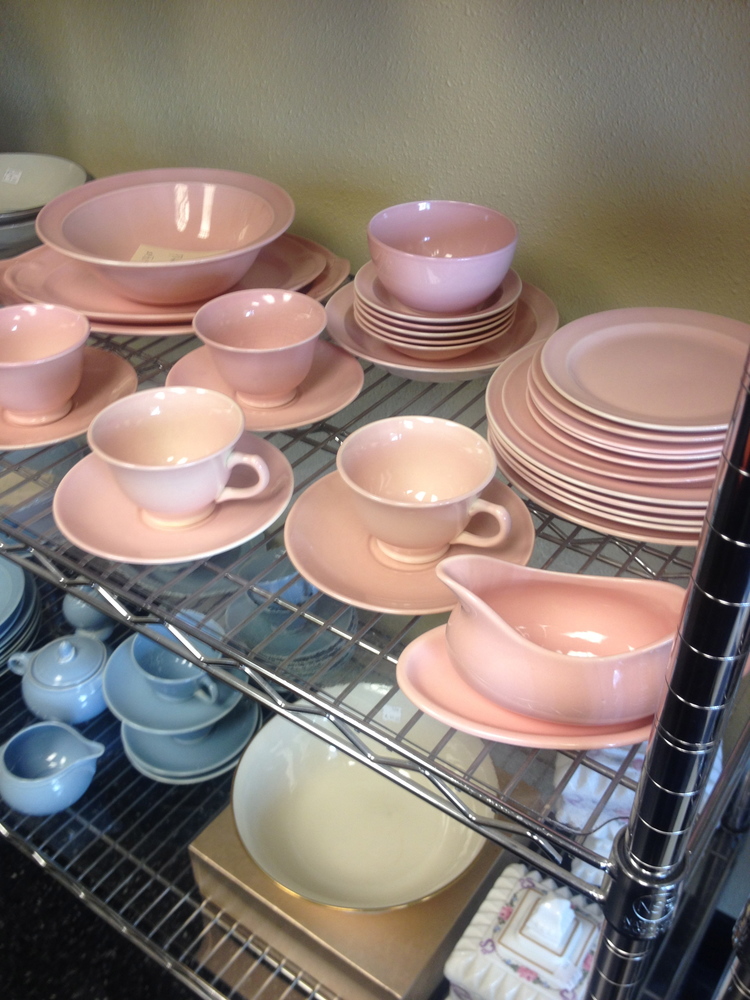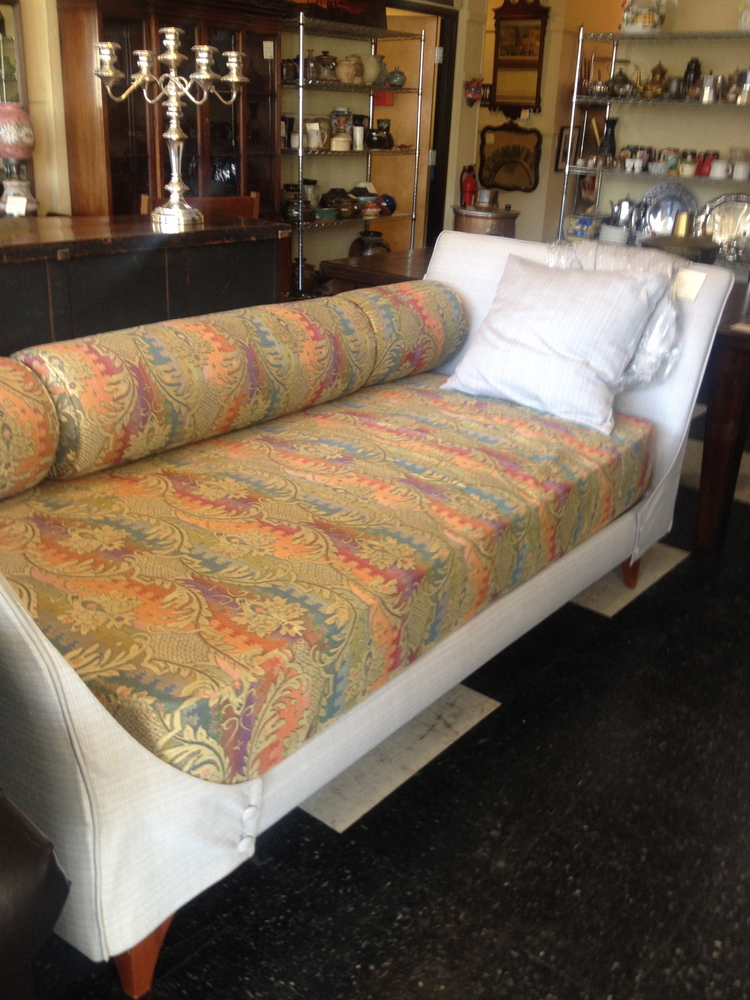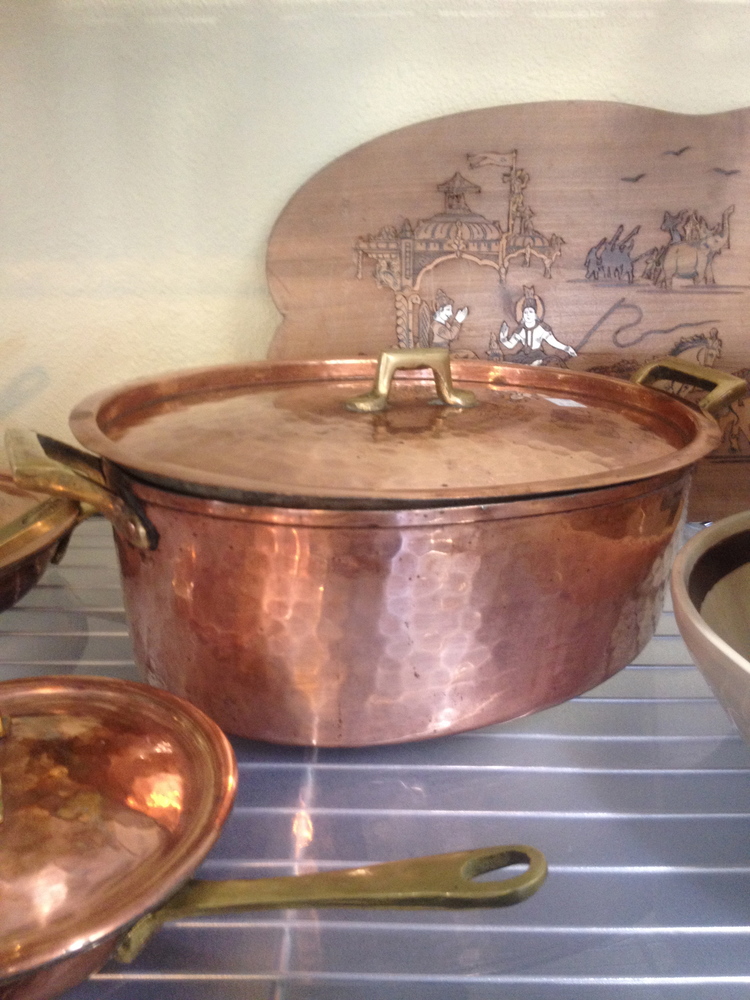 Community Warehouse – I feel like I practically live at the Community Warehouse, but usually I'm dropping stuff off. This day though, Shannon and I went in to shop at the Estate Store, and I immediately found a set of cups just like some my mom used to have! I was so excited! But wait – I had just dropped off my mom's cups in the last month, so these were undoubtedly hers. That got me searching the store for more stuff I'd recently donated, but there wasn't much. I believe that means that needy families are now using all those dishes and cups and linens! Woohoo!  
Remember how this works. Much of the stuff you drop off at the Community Warehouse goes to people who are moving into empty apartments (after a fire, after living on the street) and need basics, including furnishings. Some of the stuff you drop off will end up for sale in the Estate Store – and the money goes to benefit those same families. Folks, if you're stocking an apartment, or just sick of your dishes, this is the place to go. The money goes to a fantastic cause, and it stays local.  (White dishes? Pink dishes? A crazy day bed just begging for a recovering? Copper pans? See Pics 1 – 4, all at the Estate Store. FYI, I was back at the Estate store a few days later for a Repair Café event, and the big copper casserole plus the pink dishes were already gone.)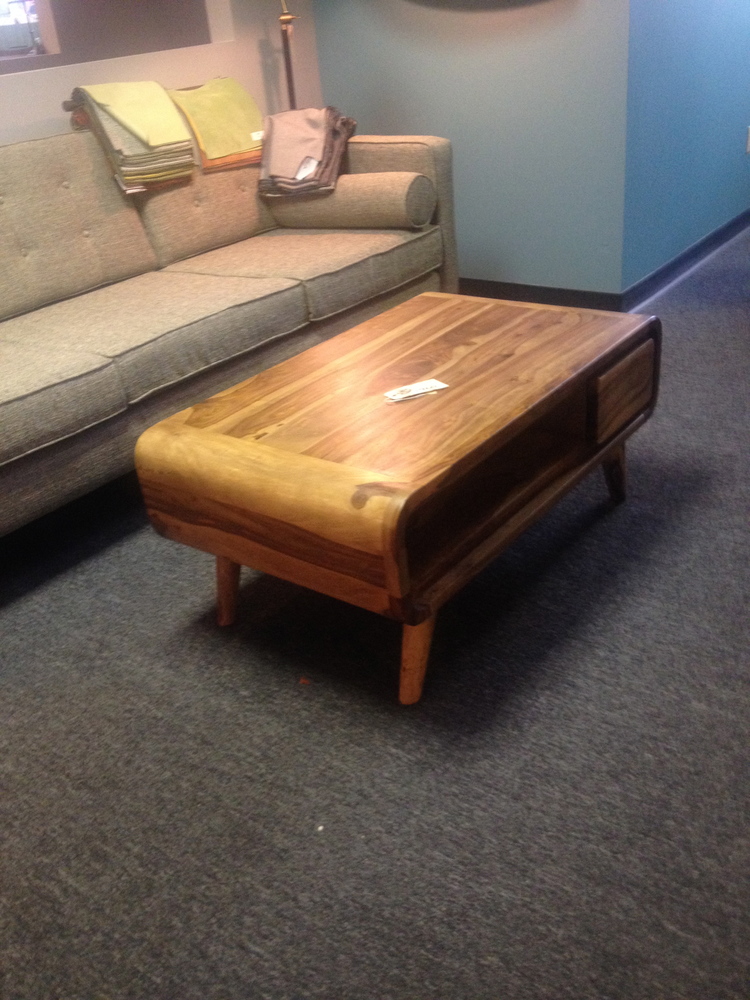 Workshop Vintage on N Williams – I've been to this store several times now, and I'm a big fan. This visit I spent a good deal of timing discussing the evolution of the store with Audra, the owner. The vintage / funky aesthetic of the store and inventory is very much planned. She and her fiancé will continue developing the store into a vintage home, housewares and fashion destination. I approve. This is my kind of store. Shannon bought two vintage tops and a not-so-vintage Isaac Mizrahi coat. I bought two vintage nightgowns, one from the 30s (above), one from the 60s, to use as décor.
Bristle Cone on 30th off Alberta is a vintage clothing store with a a tourist vibe, which is interesting. The clerk asked us where we lived, and when we said Portland she was pleasantly surprised. It seems she sees mostly tourists on Alberta these days! Isn't that odd? But then, when I go to a new town I search out a funky boutique district for an afternoon of wandering. Why wouldn't tourists coming to PDX do the same? In any case, that explains why this store sells locally made pottery and jewelry side by side with its 80s sweaters. I'm not sure if you'll find the perfect outfit in this store, but you will enjoy the Portlandia experience.  
Zig Zag Wanderer off Alberta – closed on Tuesdays! Why didn't we call first?! Do as I say, not as I do
Red Fox Vintage on Killingsworth is easily the most relaxed store I've been to in a while. It feels sleepy, and falls a little to the thrift side in its inventory. Shannon found cool 80s / 90s high-waisted pants for $8. They're back in, and you cannot beat the price. This store also had locally made jewelry, and a really nice clerk. We visited for a while about vintage turquoise. I highly recommend going to this store just to soak up the mellow energy.  
Bombshell Vintage – on E Burnside is an interesting mix of funk, designer and weird. During this particular visit, while Shannon tried stuff on, I loitered near the front desk to eavesdrop on a convo the owner was having with a gal who brought in clothes to sell. As the owner went through the clothes, she commented on what she would take, what she wouldn't, and where the vendor should go next to sell her clothes. I heard about the back office workings of many vintage / thrift stores in town, and I heard rumors abut high-end vintage store owners. I never wanted to leave! Shannon had his eye on a 70s poly jacket with D-rings, but only if he didn't find anything he liked more down the street.  
Next we stopped in and Seven Sisters, right next door to Bombshell, which carries cool clothes from regional and US designers. I found an awesome top from a Seattle designer: well made of gorgeous fabric. And almost local!
Modo, a resale and consignment boutique, was our last destination. It's a block from Bombshell, and it has great inventory. Shannon tried on tons of designer wares while I almost fell asleep on little couch piled with clothes. He found a big TSE cashmere sweater for a fantastic price. We showed our finds to another friend that night, and she tried to steal the cashmere sweater. Poor girl. She didn't take the day off work to shop!  
What do you think? Did we have a good day or what? Here are a couple of footnote items: first, I also went into a new store – with all new clothing – and found a jacket made from PVC. It looked very much like leather and was very cheap – sounds good, right? But PVC is an artificial product featuring chlorine as an ingredient. How do you feel about it? If you're on the fence, watch the documentary Blue Vinyl. It's not the best documentary every made, but very informative. Bottom line, don't buy PVC clothing until you've done your research. Second – there's a new vintage furniture / housewares spot in town: City Home. I got to this store right as they were closing, so a return trip is needed. The clerk let me do a quick run through, and I liked what I saw (Pic 6). Go check it out – and I will do the same!