{artsexylightbox}{/artsexylightbox}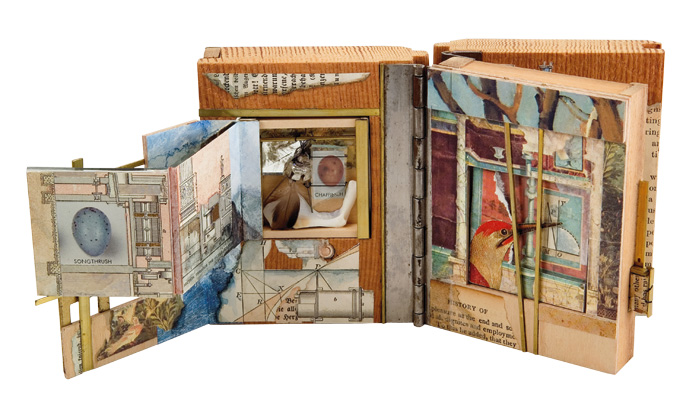 These books can take you into a different world, even if you don't read a word. Architect Susan Collard creates art books that open up and unfold like mystic tales. One has hidden compartments that hold small secrets. Another displays miniature objects like a pocket-size museum. A third, with metal hinges and wood blocks, sets up like a cubist palace.
"I tend to work with structure and form, which betrays my architecture background," says Collard of her complex and compact books arts.
She took her first book arts class while studying for her MFA in creative writing about 20 years ago and has been making them ever since. She sells through 23 Sandy Gallery in Portland, a rare gallery devoted to the form, which curates work worldwide and encourages visitors to pickup and explore most books on display.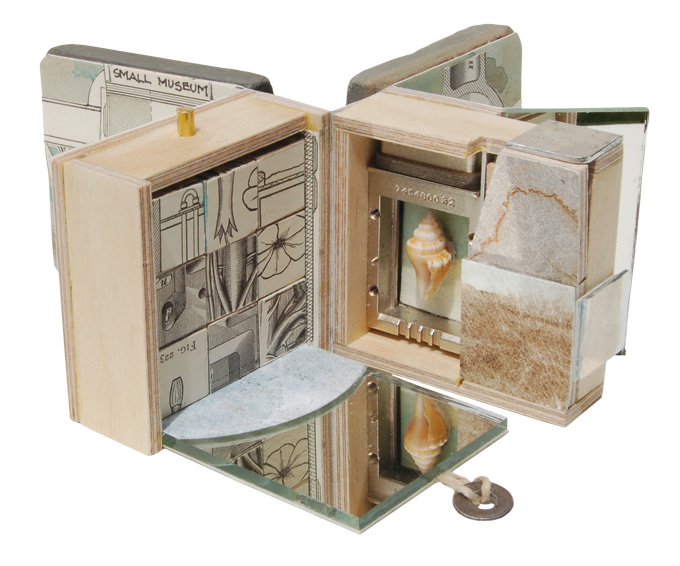 The definition of book arts is open to interpretation. Some people manipulate or alter existing books. Others start anew. Collard has done both.
"To me, the interaction with the book is really important. If you can turn pages, for instance," she says. 
"That's the connection with architecture," she says. "You're moving through spaces.  If you are designing a house, you are thinking of how one space connects to another."
Despite Collard's MFA, she rarely writes in her books.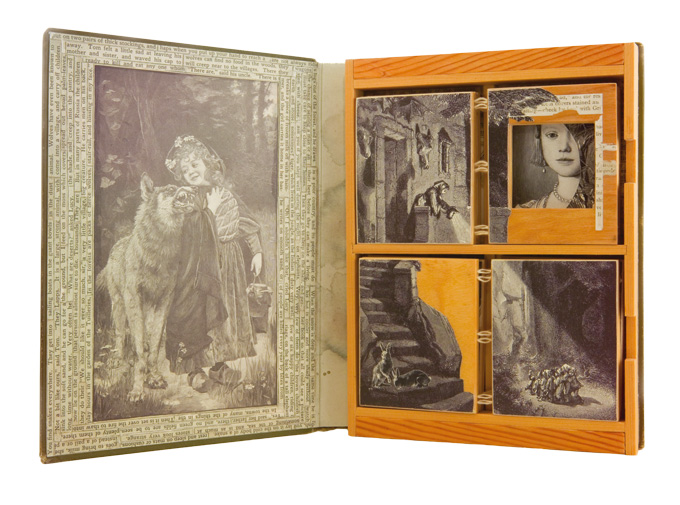 "I studied poetry. That's a kind of writing that has a lot of pressure on it," she says, laughing. When she does write in her books? "I call it text."
Her one-of-a-kind books sell from $400-$2,800; a limited edition Alice book is $100. Private collectors, libraries and universities have purchased Collard's books, though her In-House Architecture service pays the bills.
"These are small, intimate objects that take a huge amount of time," she says. "I do it because I love to do it."  
Prices vary; susancollard.com; 23sandy.com