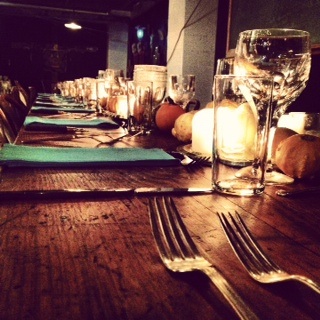 A woman I know is an amazing entertainer. When she throws a dinner party, it's performance art with an apron. For one gathering, she was excited to put to use a recently inherited antique family dining table. It was a long, narrow rustic carved wood thing rumored to have come from a castle.
I can't vouch for its pedigree except to say, it clearly was not from Ikea. Trouble was, it didn't fit in her dining room. Guests were on the way. In a last ditch effort, she and her husband moved their cars and carried the table into the garage for a feast.
One guest, running late due to a work emergency,  arrived after everyone was seated. We heard him walking up the driveway. The hostess pushed the garage-door opener. Fine china and lawnmowers, sparkling crystal and garden tools,  lively friends and rusty tricycles all look great in candlelight.  It became, unintentionally, one of her most memorable meals.
Ilana Finely seeks those magical moments when good food, interesting people, lively conversation and intriguing places intersect.
"I went to Farm to Fork events and fell in love with the concept of an incredible meal in a unique setting," says Finely who works in public relations at Nike. "They were usually out in a field somewhere."
While wonderful, at the end of the night there was the long drive home. Plus there was the $125-$150 price per plate. She wanted to create something similar on a small scale in Portland. Not a business venture, more like an old-style supper club.
"We could explore the city," said Finley. "We'd keep it attainable and accessible and easy for people to get to."
Over the past couple years, The Supper Crew has enjoyed specially prepared meals in restaurants and catered movable feasts in art galleries, houses and shops including Seek the Unique. Usually, everyone pitches in about $55. Finley wants the gatherings to feel special, but not too precious. Last week, Finley paired up with Jenelle Isaacson of Living Room Realtors to host a meal in a mid-century home on the market that is empty but perfectly staged for entertaining.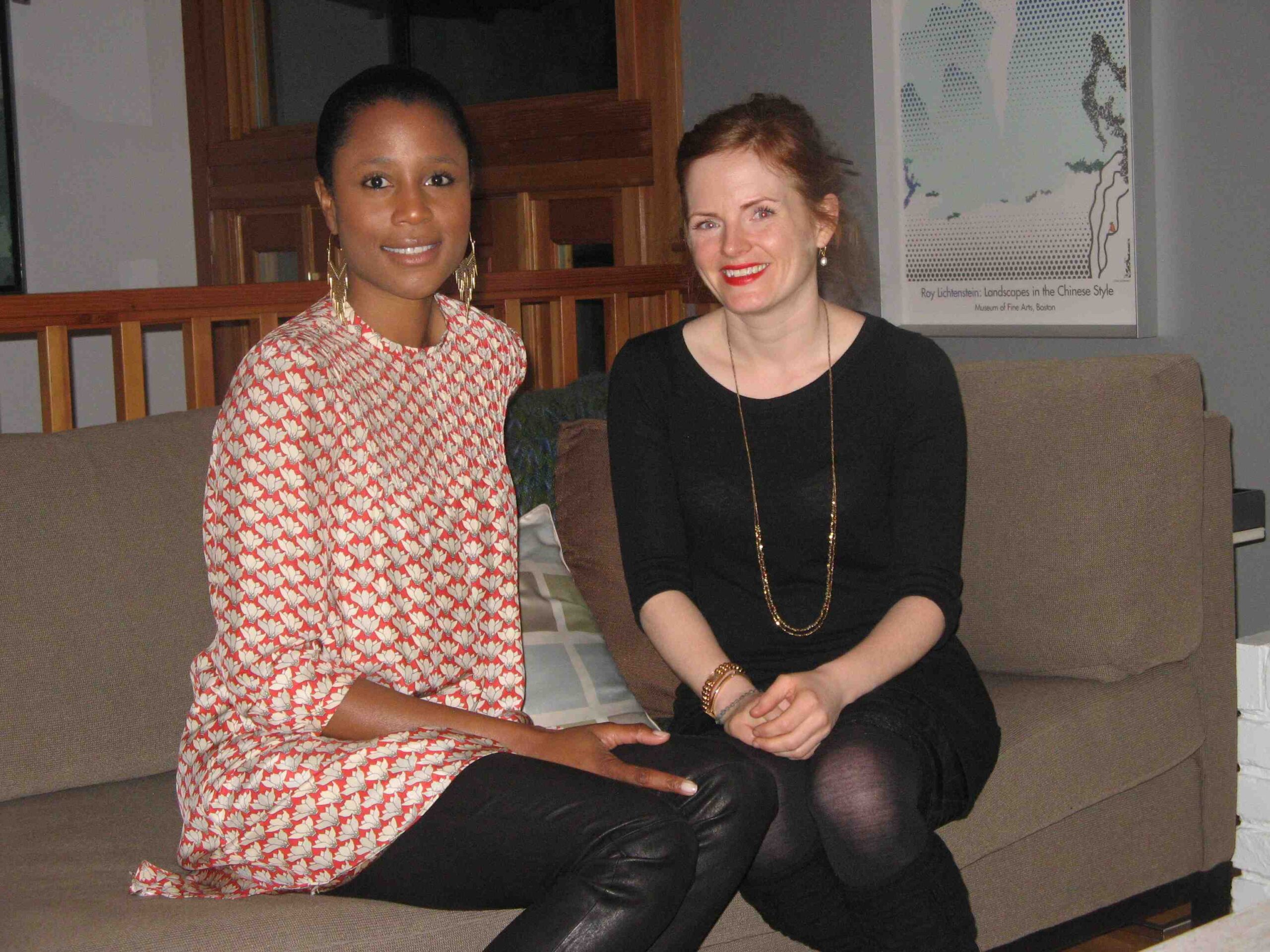 "It's a way to show the house in a creative way," said Isaacson.
Chef and certified sommelier Tan Huynh created an Asian-influenced meal. A partner in the catering firm Crudo, Huynh's expertise in international cuisine reads like a world map:  Italian, Vietnamese, Thai, French, Japanese and Spanish. Edward McDonald of Elevage, a sommelier and wine agent (which sounds something like a secret spy who prefers vino to martinis) delivered the paired wines.
Finely is about to move to the Netherlands with Nike where she'll likely continue The Supper Crew in Amsterdam.  She hopes to encourage others to do the same and bring
Ilana Finley & Jenelle Isaacson                                            interesting people together to share great food and drink and conversation in inspiring settings. Maybe, she suggests, Isaacson will carry on the tradition in Portland. Where did the two women meet?
"Through Supper Crew," they said in unison.
Here's to fancy garage dining in their future.
Vivian McInerny is managing editor of Oregon Home.