A home office can inspire and shape deep work.
Photography by Greg Cox/Bureaux
---
Like so many professionals, Portlander Natalee Beaudet had to start working remotely last spring. "I need the space around me to keep me energized and feeling creative," says Beaudet. So the artist and film photographer set about building a personalized gallery wall of art, objects and color to evoke happy memories around accomplishments in her career and to inspire future creativity.
"Anyone and everyone can design an at-home workspace that is both highly personal, functional and attractive," says Beaudet. "A gallery wall is the perfect way to surround yourself with art and objects that inspire — and it's fun."
Beaudet recommends taking advantage of Northwest Framing's professional printing and framing services to pull together a workspace gallery wall. The company, which operates three brands to support Oregon and Washington customers — Museum Quality Framing, Frame Central and Beard's Framing — works directly with customers to create the right statement for your space.
---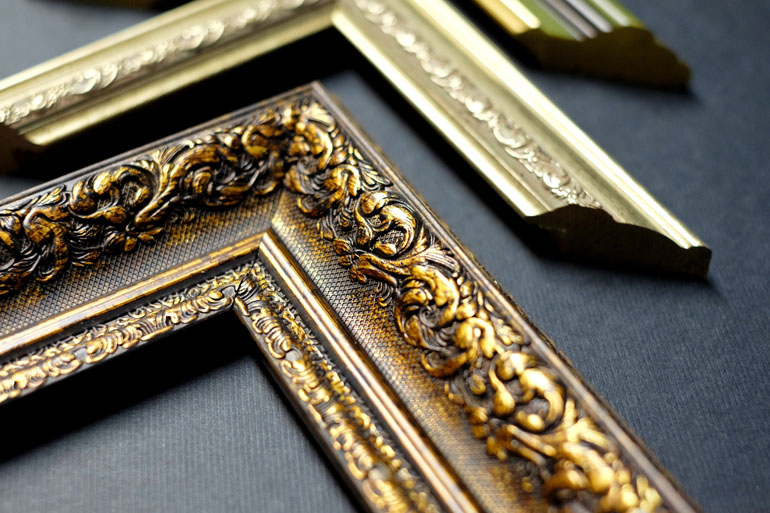 ---
Collect your thoughts
Start the process of personalizing your space with some reflection. Think back to when you were most free and creative. "I thought about times I felt inspired and confident in my life. Then I asked myself what art, photography, colors and feelings those memories invoked," Beaudet said.
Collect your objects
Once you know what vibe you're going for, bring existing items of art and interest together and lay them out in an arrangement on the floor. Try creating a storyboard of all the things that support your vision for a home office, including professionally framed art and three-dimensional objects, photography and other personal items that match your chosen theme.
Choosing color
People often call on color to steer mood. For Beaudet, orange was her go-to color. "Orange makes me feel happy and energetic, and complements the orange accents throughout my art collection." Not sure what color complements your mood? A simple web search can clue you in. For example, blues are known to be calming and healing, while yellows are thought to stimulate mental activity.
Creating visual continuity
Collections with a wide variety of art mediums can benefit from similar framing and matting options. If you want a more eclectic look, combine contrasting textures and colors. "I recommend some visual difference in mats and frames in artwork to keep a collection dynamic," says Beaudet. "If an art collection starts to feel too streamlined, it's going to lose emotion and personal connection."
Let loose
Creating a personalized space with art and objects should be fun — not a chore or a huge expense. "There's art in everyone's budget, and there's framing to serve every collection," says Beaudet. By engaging Northwest Framing's "Simple Custom" program through one of their Frame Central or Beard's retail stores and ordering online through soframeable.com, you can easily create an affordable, stylish wall grouping by combining ready-made and custom framing options.
---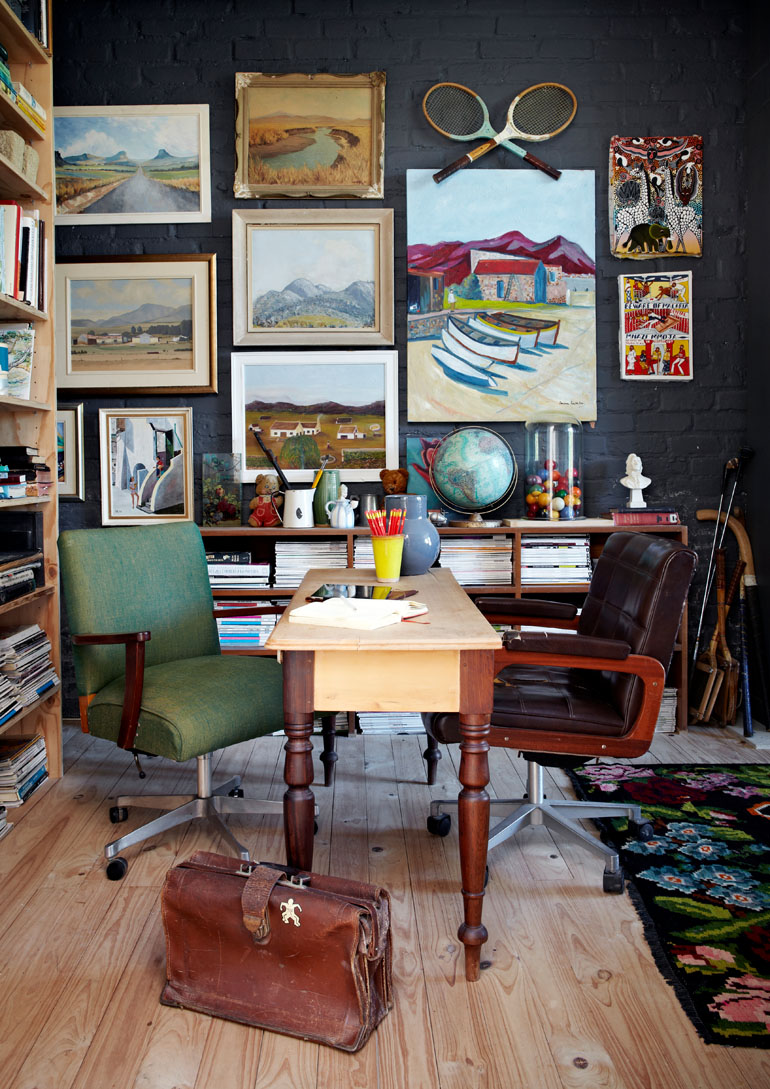 ---
Get started transforming your at-home workspace today with quality art, printing and framing options at pnwframing.com.