Books, books, books. They're stacked next to the couch, under the table, on the stairs, and spilling off the shelves. Some houses are overrun with books.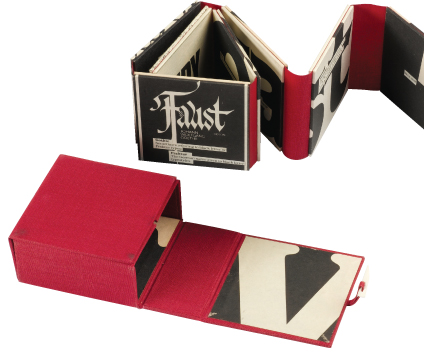 Which is pretty damn cool, isn't it? Do you remember the first time a book took you away – swept away all your cares and you could do nothing but read on through the night to find out what happens in the end? Maybe you read the ending first. Maybe you flipped through the chapters to get snapshots of scenes. Maybe you get your books at the library, buy them new, buy them used, borrow from friends, read them in the Powell's coffee shop while eating a scone and then put them back on the shelf. However you choose to consume books is your right – and what fun you have doing so!
Now, here's something you may not have considered about your life with books – decorating. Forget all those piles next to the bed and couch – have you ever made conscious decision to use books in your décor? Yes, your home décor. Thanks to the magic of Pinterest, let me share with you how this might work.
1. Books (and mags) can be wallpaper. Whether you're covering an entire wall or making a collage, the pages of old books will do the trick and add to the mix. 
2. Headboards can be a conundrum for many people – they're expensive and often not very exciting. Whether you use open hardback covers (romance novels – bodice rippers – would be fun) or stacks of books, they make a cool headboard.
3. Awkward spaces, whether under the stairs, a slim corner or a shallow closet, can be turned into bookshelves.
4. Green books can be made into a Christmas tree.
5. Got a few stacks of books? Have an old door, window, shutter, piece of wood or metal or glass? Use the stacks of books as a table base, add a top. Voilá – table.
6. Prop a book on brackets or pipes and it becomes a bookshelf (get it?). I like this one for right inside the front door where everyone can have their own bookshelf for keys and change.
7. Don't forget all the creative places you can store books: on ladders, on skateboard shelves, on plumbing fixtures.
If you are considering decorating with your stash, consider color. Have you ever seen a room where the books are arranged by color? It's really cool, and adds a colorful splash to a room. Remember this easy design tip when stacking for a headboard or using book covers in a project. That is, think: color theme. Also, it's possible you will need to find books for your project. Goodwill, thrift stores, garage sales, are great places to start your colorful book cover hunt.
Here's the obligatory Pinterest board. Now, get going and post some pics of your creative book use!