By Jack Wade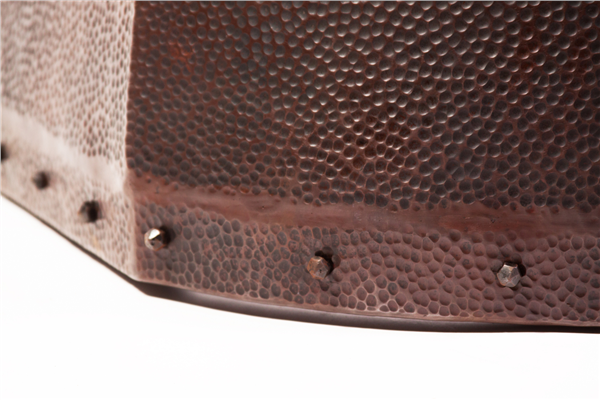 It's easy to attain a beautiful and unique kitchen space by investing in old-world elements that exhibit durability and craftsmanship at their very best. With designs that hark back to the architecture and design prominent before the European discovery of North America, old-world design typically includes sizable pieces of rustic lumber, stone, and pre-industrial metal. A favorite focal piece for your old-world kitchen, for instance, is a handsome hand-crafted copper range hood. Consider adding one of these eye-catching fixtures to instantly transition your kitchen to the old-world style.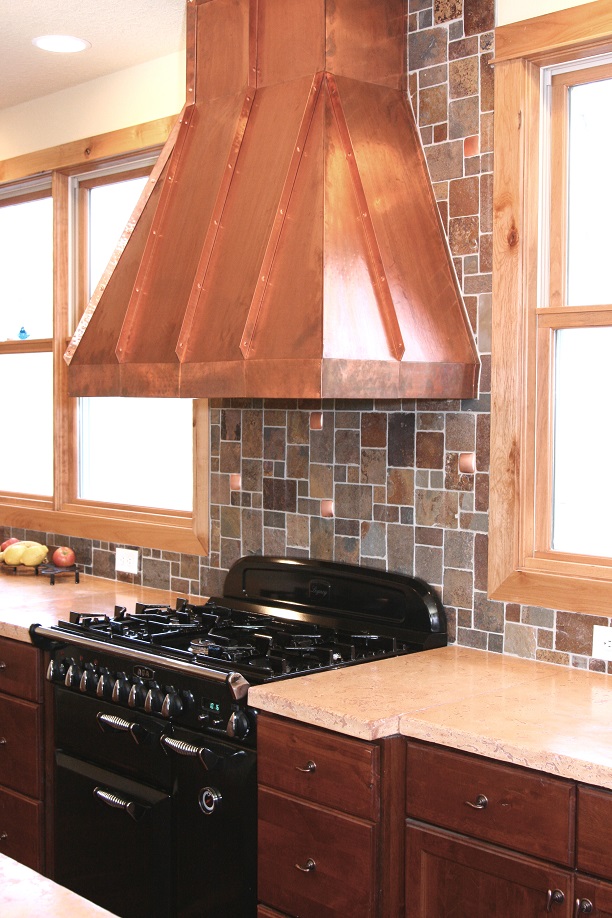 Copper range hoods are available in a variety of beautiful models that can complement a diverse range of kitchen designs. Whether or not a natural or emphasized patina is added to your copper fixture may change the style direction – for instance, a dark, smoky patina may suit the rustic household, whereas a raw, shiny, polished copper may be adaptable to a more contemporary look.
Some pieces have a medieval flare with rugged, hand-hammered copper panels that features rivets like you would find on a forged suit of armor. Your guests will agree that one of these eye-catching chimney-style range hoods is even worthy of Robin Hood's kitchen.
On the other end of the spectrum, another copper range hood style is the shiny, raw, smooth metal model that pairs well with copper cookware or mixed-metal elements.
A great way to coordinate with your copper range hood is to strategically place other old-world accents around your kitchen. Some unique options include artisan copper sinks with oil rubbed bronze faucets, hand-hammered pendant lighting or mirror frames, and even copper switch plates. It is important to remember that part of the beauty of copper fixtures is their living finishes and ability to grow more attractive with age and patina. Not only does this characteristic liberate you from keeping them shiny, perfect and new – but it helps reflect the unique charm of the old-world more and more as you use and love your copper kitchen fixtures.