As usual I was reading instead of working, and found this post about unconventional coffee tables. Love the post! But where would you find the materials to make these unconventional beauties? I'm here to tell you where, folks, and to expand upon the idea of unconventional. Using salvage, of course.
The top of the coffee table doesn't have to be an antique bed board. It can be pretty much anything that is somewhat flat: an old door or window, a slab of wood (raw edge is cool), marble scrap, metal scrap or the top of an ironing board. Picture an old beveled door – it can support magazines, remotes, a plate of food. Glass windows with panes attached work, too. How about trying this with an old window? An old stained glass window will have some ridges, but it would also make a lovely coffee table. Dream!
Where would you find these items? Many places. Old doors are found in architectural salvage stores, shops that provide deconstruction services (think Habitat for Humanity Restores), and definitely on Craigslist. Metal scrap can be found at scrapyards, and is usually purchased by the pound. And don't forget Freecycle.org – post what you're looking for and see what happens. Marble is also out there. Everyone who has ever done a remodeling job has a leftover slab sitting in the garage. If they cannot sell it on Craigslist, they may give it away, so ask for it on Freecycle.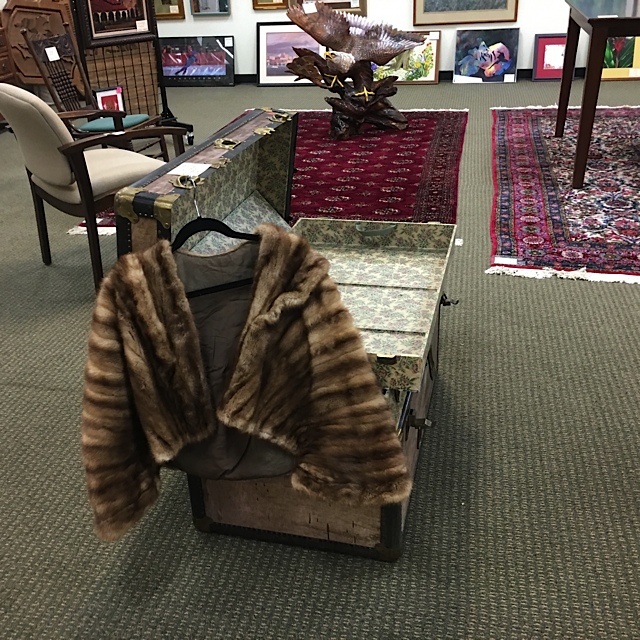 Similarly, supports should not be limited to wood pieces or cinder blocks. Sculptural pieces can be found at the same places listed above, but also consider salvaged concrete and brick for supports. How about stacks of magazines or books? How about a pair of old drawers? They would not only be support, but storage. Small or medium-size stools could be cut down to the same height and used for support. The possibilities are truly endless. If you're looking for something cool and unique, shop eBay and antique stores. If you need affordable, try the other routes listed, and you may find cool and unique there as well.
The oddities in this category are perhaps the most interesting of all. They're not really odd, of course, but they don't use the support and top combo idea. Here are some examples:
*Stumps or a group of stumps. Coming from Oregon, it drives me nuts to think of paying for stumps – we can get them very readily here. I particularly like them with casters added, so you can move them around. I also prefer them with the bark on. If you live somewhere without available stumps, how about banding together some 2x4s with leather straps and pretending they're stumps. Stumps just seem a rip-off when you pay hundreds of dollars for them. Just Say No.
*This Modelista article shows a leather gym bench as a coffee table. Very cool. How about a metal locker room bench? I've seen those around in antique and salvage stores. An old picnic bench would definitely work. Also interesting would be a piano stool or grouping of piano stools.
*Trunks as coffee tables are not really that odd, but I don't see them used as much as I would expect given their coolness factor. Check out the pics above. One of these would be too high as a coffee table (foot-of-the-bed bench instead? for storing blankies?), but the others are perfect, especially for storage. (Why am I not using one of these?) Stacks of old suitcases can be used for either the coffee table itself or as support for a flat top.
If you're in Oregon, I found these trunks at the Community Warehouse Estate Store in Tualatin.
Fun fact for you fashionistas: fur wraps are back. They're all over at nicer antique / thrift / consignment stores.
For those of you not in PDX and looking for the alternative, search under architectural salvage, thrift, scrapyards in your area. Go browsing in antique stores. Check out Craigslist and Freecycle. But remember, the key here is unconventional.
A conventional coffee table is not for you – way too normal. You're trying to shake it up a little, and you will.