The importance of high-quality printing for family photos
---
Letters and documents help us understand where we came from and the hardwork and love our ancestors endured to provide a life for themselves and others.
But precious photographs allow us to see firsthand that same sparkle in the eyes or fun twist in a smile we inherit. It moves us and connects us in the moment with people that are no longer with us. It helps us empathize and witness.
This photo was originally taken by photographer, Peter Olwyler (1921-1999) in 1962, in the city of San Miguel de Allende, in the state of Guanajuato, Mexico.
The man in the photo Hilario Chichaga, died in 1962 and is the grandfather of one of our Raleigh Hills customers, Luis Tellez. Cory and Luis Tellez recently moved into a new home and had Northwest Framing print a larger version of this photo to hang on their living room wall.
Known as the "Banana Man," Hilario was the union president of Market Vendors in San Miguel de Allende. He was the primary banana provider to his fellow market vendors.
---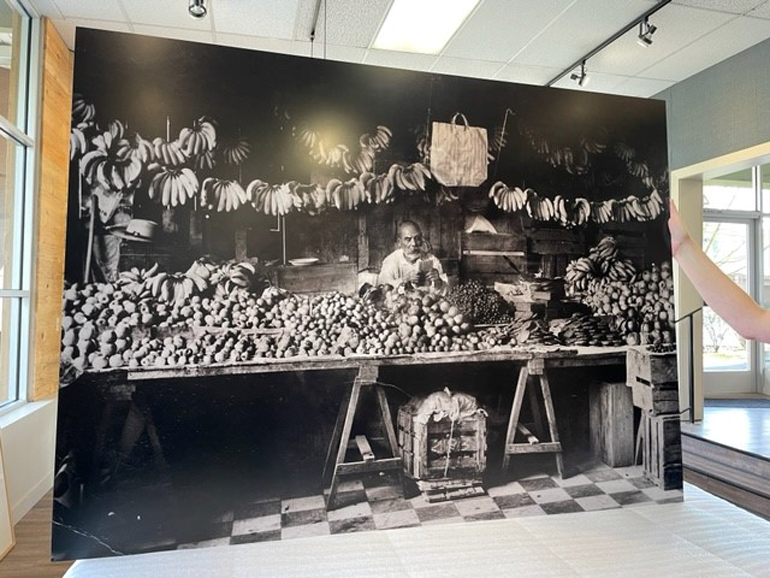 ---
"This is the last photograph taken of my grandfather," Luis said. "We are truly blown away by the quality of work we received."
"We sit in front of it at night, admiring it before going to bed. It's really stunning, and we feel as though it brought Hilario back to life in a way."
Cory Tellez shared that the photographer Peter Olwyler's son, Michael Olwyler went through over 40,000 photos of his late father's photographs and put together a collaboration of his work titled San Miguel de Allende y Su Gente (San Miguel de Allende and Its People), a book of photographs from the Mexico Period 1955-1971. This photograph of Luis's grandfather is displayed on page 29.
Thank you to Cory and Luis Tellez for sharing such a special story and trusting us to print their family memories.
Find out more about our printing services, here. Visit one of our shops in your neighborhood to bring your memories to life.