I met a guy last month that had just purchased a new-to-him house. It's on SE 72nd, and he got it for $280K. Under $300K in Portland – which is nearly impossible these days. Given the price, you might assume that the house needs some work. And, you'd be right. But that's where the fun starts, isn't it? All the projects, all the work – that's the best part of home ownership (OK, maybe the best part is a drink on the deck with friends, but work with me here).
Let's back up. In my current downsizing / cleaning mode, I've been organizing photos. Getting rid of photos is tough, but getting them scanned and loaded on a disk is pretty damn easy. Enter Chris at Scan-Slides. Now I can lose the hard copy (with a couple of exceptions), and the poor sod that cleans out this house when I expire won't have to deal with photos, but just a file on the cloud and a disk.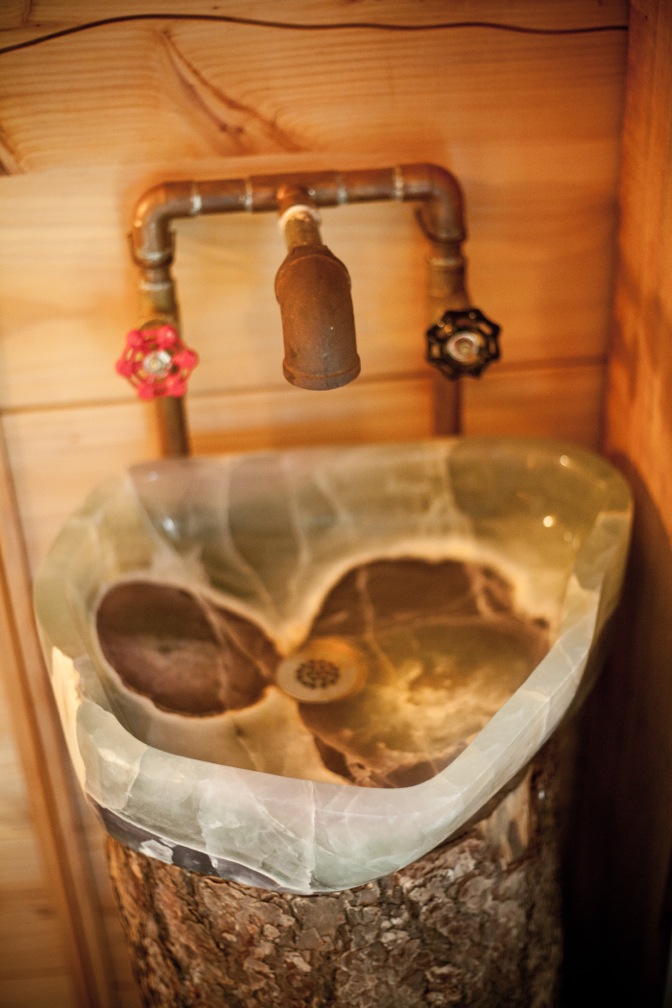 Onto the house: I dropped off the photos at Chris's place of business – the new-old house. It was obviously under construction, which means I started asking Qs: Where will you start remodeling? Are you doing the work yourself? On my second visit, the downstairs bath renovation was almost complete. The bath had been essentially unusable, so it was a logical place to start. With the tile and shower in, Chris can shower in his home, which is a huge step. But he still needs a sink and a cupboard to hold the sink. Which got us talking about salvaged material and where to find scrap wood for the console, as Chris would like to build it himself. And of course I was full of ideas. There's nothing like suggestions from a complete stranger, right? In any case, here are my recommendations for finding the materials to build that console: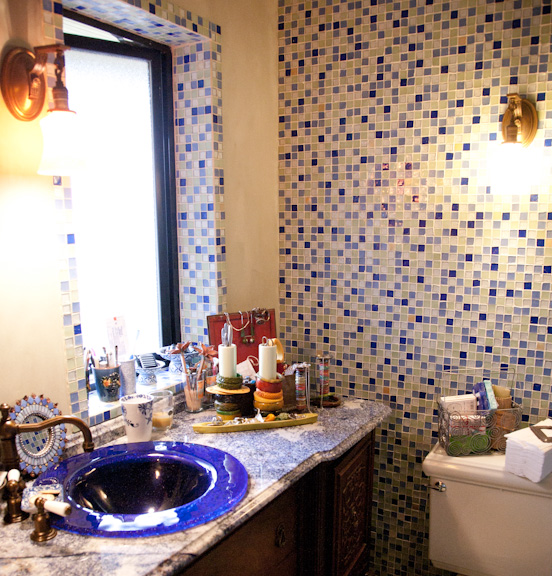 1. The Rebuilding Center is an old standby. If you find it there it will be affordable. Plus, you might find the sink as well.
2. SalvageWorks has an ever changing supply of wood. Call first to see what's in stock, though stopping by for a visit will almost certainly prompt new ideas.
3. Sustainable NW Wood does not sell salvaged wood, but they do source their wood within a few hundred miles of Portland. Their mission is to support "small mills in rural communities, bolstering economic development while providing our region with local, sustainably harvested, affordable, and durable wood products". Plus you can buy as little as one board.
4. Shipping crates are a fantastic choice for a DIYer. You can embrace the variegated look, or instead opt for a more polished approach. Plus, pallets are sometimes found around town for free. (Check out this old post about Wong's Building Supply for a good place to start searching.)
5. Don't forget, you can also take an old buffet, dresser, barrel, you name it and make room for your sink. You can get a nice antique buffet, perhaps with a marble top, and set a sink on top or install a drop-in sink. I went this route in [first pic] my bathroom, and it's a cool look.
And lastly, remember that sink support doesn't have to be remotely traditional. It can still be modern. It can also be [second pic] a stump. Thinking outside the box and going easy on the landfill is where I find joy. And if any of you check out these ideas and businesses, let us know what you find!