It's the Glean Art Show at the PNCA Bison Building in NE Portland. Why do you need to see this show? Because it's one of those cool Portland events that you need to experience. You can tell your think-they're-so-hip midwestern cousins about it. They won't understand. They're still drinking from Styro. Here's how the show works: Every year five artists (for '16 the artists are Erinn Kathryn, Hilary Pfeifer, Dan Pillers, Amanda Triplett and Austin Turley) are selected to go to the Recology transfer station and pick out material to use in their work. They receive a stipend for materials, and work on their art as the summer progresses.
This year I was particularly interested in the work of Hilary Pfeifer. I've seen Hilary's work before, and follow her on Instagram (so I'm basically a groupie / stalker and the Glean show is a perfect excuse to finally buy one of her pieces!). All work from the Glean show is made from trash – that's a process we all need to get behind, folks! I'm paving the way. Hilary made freaky cool hanging sculptures for the show (Pic 1). By poring over the posts on the Glean blog, I made my selection (Pic 2). And promptly started fretting.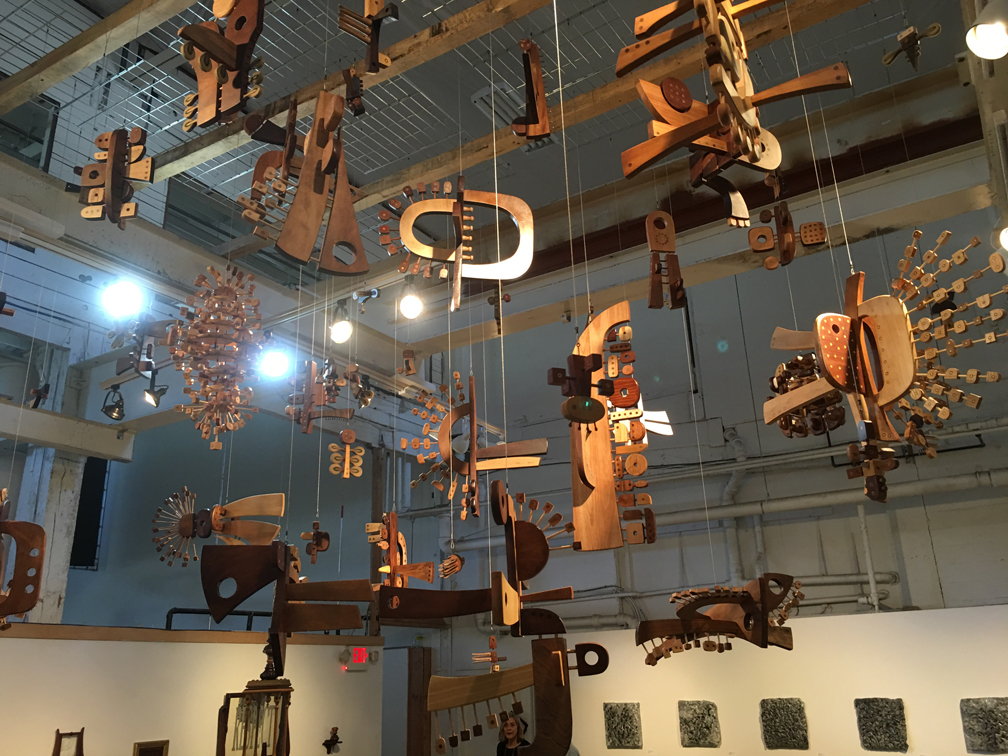 Here's the problem, because there's always a problem, right? Particularly for tightly wound accountant types. Last year I went to the show on its last weekend. It was at Disjecta, and I walked in and immediately fell in love with just about everything. Someone had made bowls out of nails. Nails from the trash! I wanted everything, and most of it was sold. Gone. Promised to and paid for by someone else. This year I was determined to not make the same mistake. I was going to get the piece I wanted, which required being there opening night, and being there early, because pre-purchasing is not allowed. (Here's another cool fact about the Glean show: the art is affordable.)
Have you ever been to a concert at Edgefield or the Zoo in the summer? Everyone queues up and when the gates are finally open people run in, knocking each other over and fighting for the best places on the grass? Well, it's not like that at the opening of the Glean show. It's civilized, plus there are crackers and cheese. And wine. The people are nice. There's no running. Opening night was heaps o' fun. The sculpture is mine. The good news is that the show runs through August 27. And there's lot more for you to pick up for yourself. Promise. You can find the time to get over to the show and have a look-see. Skip that GD company picnic. Go buy some art instead – art inspired by trash, made by really talented artists, art that's affordable and cool.