Henderson & Daughter Windows & Doors preserves a Vancouver Lake home's historic look while adding efficiency.
---
Enhancing a home's architectural elements can preserve a home's beauty as well as its value. And when it comes to a home's windows, it's never been easier to get a classic look with better efficiency. This was the challenge facing homeowners of a 1927 gambrel-roofed Dutch colonial revival home overlooking Vancouver Lake in Washington.
"The new products on the market really make houses feel like the original," says Thea Cutsforth, sales manager at Henderson & Daughter, a Vancouver, Washington-based specialist in windows and doors. "Our goal is to make it look like it hasn't been redone."
Henderson & Daughter's philosophy is to be a go-giver rather than a go-getter. A family-owned business since 1977, the company believes in educating its customers and helping them achieve their goals and give them a new outlook. Homeowners choose Henderson & Daughter because they know they'll get an exceptional value from initial consultation through the installation process.
---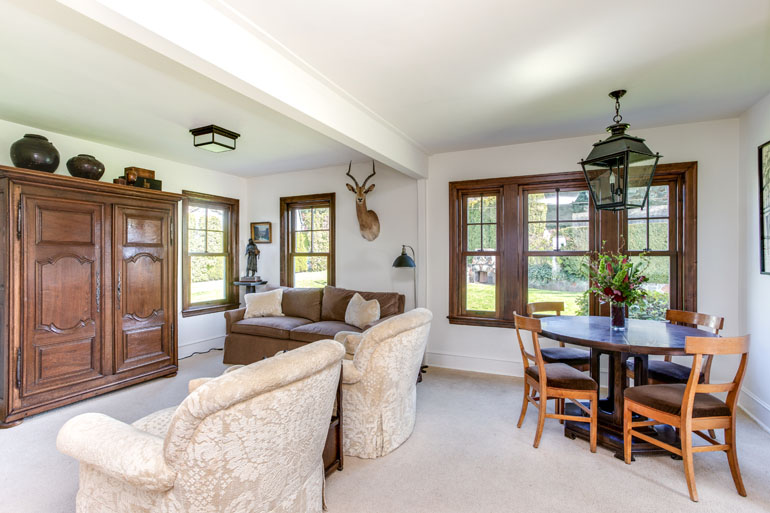 ---
The owners of the Vancouver Lake project called on the company to deliver better energy efficiency, sound control and easier window operation. Working with Henderson & Daughter, they found ways to maintain the traditional feel by incorporating the Essence series by Milgard Windows & Doors, a true wood window with a tough, durable fiberglass frame.
These aren't the windows of yesteryear. These have a paintable fiberglass exterior and a wood interior that comes either primed or in fir or pine that can be stained. On the interior of the windows, hardware choices help them fit in with the home's design. The couple chose oil-rubbed bronze spoon locks for windows in the house's formal areas and more contemporary, easy-to-use locks for bedrooms. Large picture windows with narrow frames allow for maximum views from the main sitting room, while gridded windows in the dining and bedroom areas add curb appeal.
---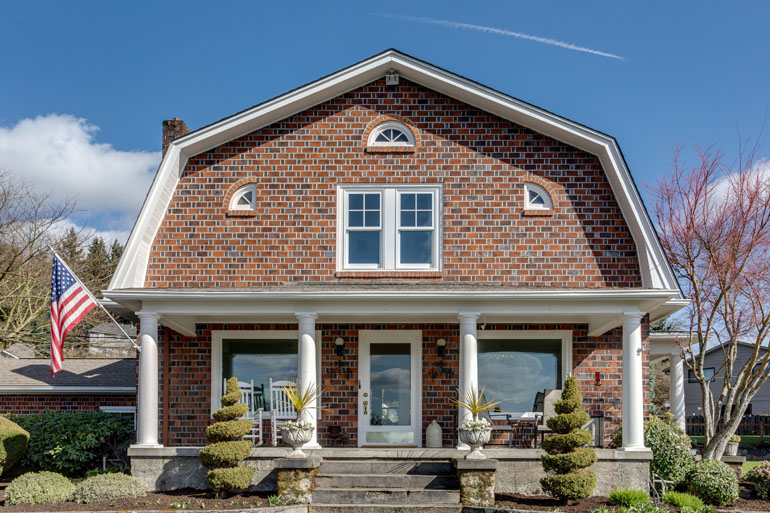 ---
On average, window replacements cost around $1,000 per opening, though Cutsforth notes this can vary greatly, depending on window type and operation. When a design consultant from Henderson & Daughter first meets with potential clients, they help the homeowner delve into their reasons for replacing windows, show images of available options, and share details on installation techniques.
"There are a lot of contractors who take shortcuts, and they do it to make their price more attractive. At Henderson & Daughter, keeping with our go-giver culture, we believe if we help our customers and teach them what we know about windows and installation, they'll see that we truly give more than our competitors," Cutsforth says.
---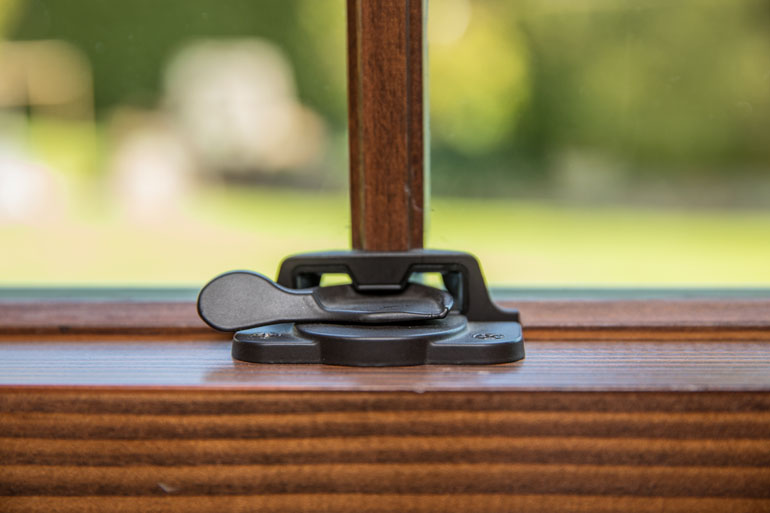 ---
For more info, visit: HendersonAndDaughter.com