Photos by Ray Marrone
Every leisurely brunch deserves some great tunes and even better cocktails. We asked our friend Ray Marrone, proprietor of Portland's The Liquor Store, to create a few libations to serve as the perfect addition to a classic Sunday brunch. These daytime drinks are light, refreshing and pair well with any brunch spread. Remember, without booze it's just breakfast!
---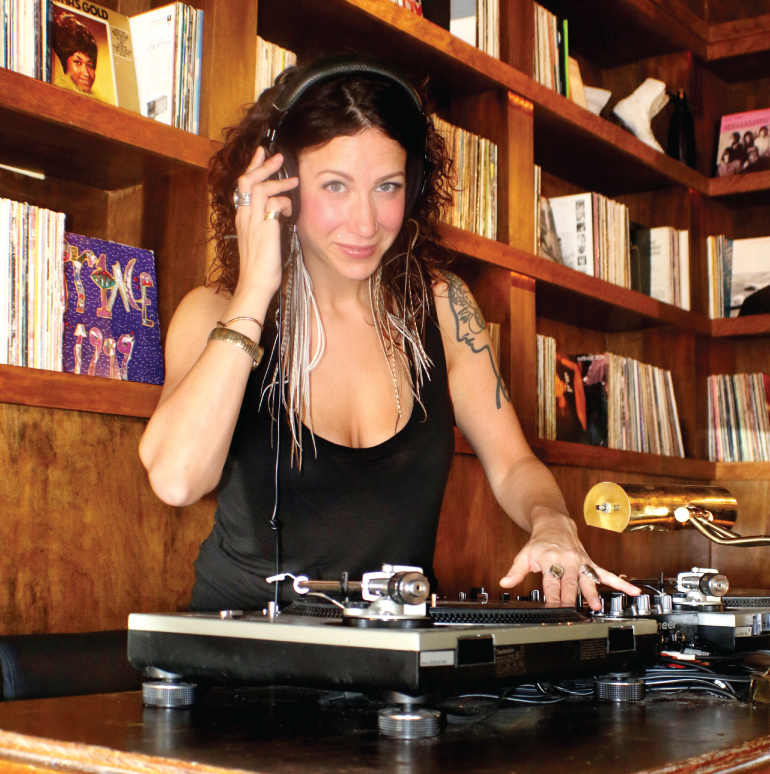 ---
The Perfect Playlist for a Groovy Sunday Brunch
By Ray Morrone
The Commodores
"Easy"
C'mon, how could you not start with this song?
Al Green
"Love and Happiness"
This one will always get the heads bobbing.
Ike & Tina Turner
"Son of a Preacher Man"
Her cover of this song rips and is the best reason to skip Sunday church for Sunday brunch.
Betty Wright
"Clean Up Woman"
Taking it up a notch!
King Curtis
"Memphis Soul Stew"
Delicious, funky instrumental.
Houseband
"Giving Up Food for Funk"
This one is perfect after the second brunch cocktail.
Richard
"Groove" Holmes "Flyjack"
Another delicious track
The Meters
"Liver Splash"
You've got to give your liver a little hair of the dog.
The Box Tops
"A Whiter Shade of Pale"
Bringing it down a bit , their cover of this song is the perfect way to end any party.
---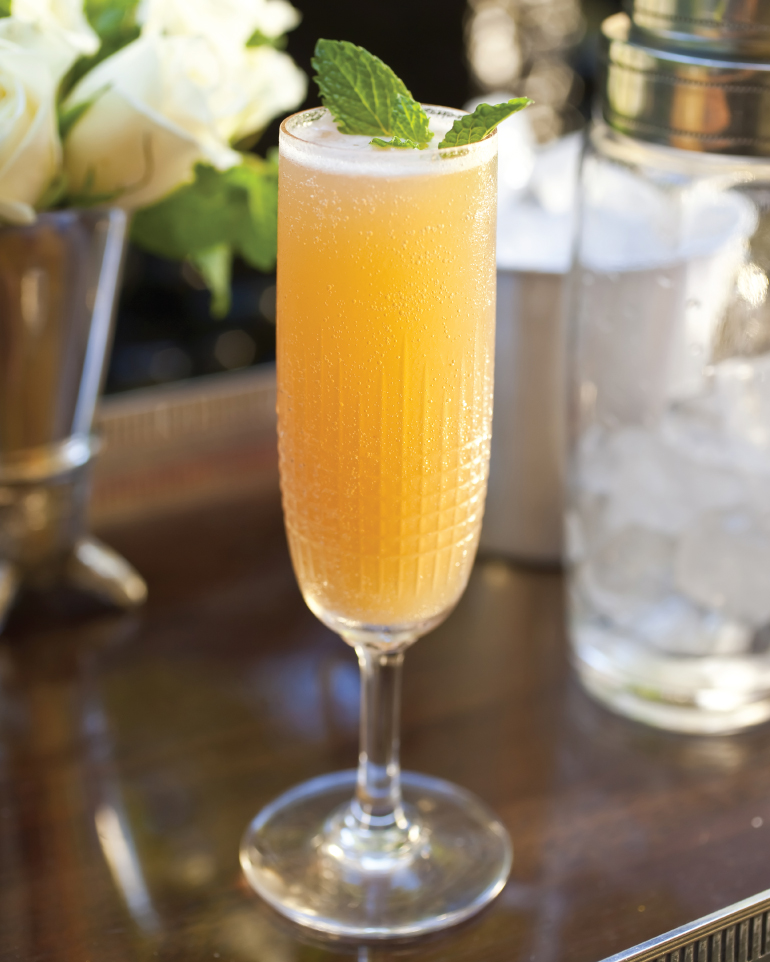 ---
Liquor Store Mimosa
2 oz. house-made orange shrub*
2 dashes cranberry bitters
Cava sparkling wine or Champagne
Pour shrub and bitters into a Champagne flute, fill with cava and garnish with a mint leaf.
*To make orange shrub drinking vinegar: Combine the juice of 4 or 5 fresh oranges (save peels), 3/4 cup sugar or honey, 3/4 cup orange blossom Champagne vinegar. Let stand overnight.
---
River City Coffee
1.5 oz. Burnside Bourbon
.5 oz. Nocino Walnut liqueur
Coffee
Pour liquor in to coffee cup and then add coffee. Serve with whip cream and a cinnamon sprinkle.
---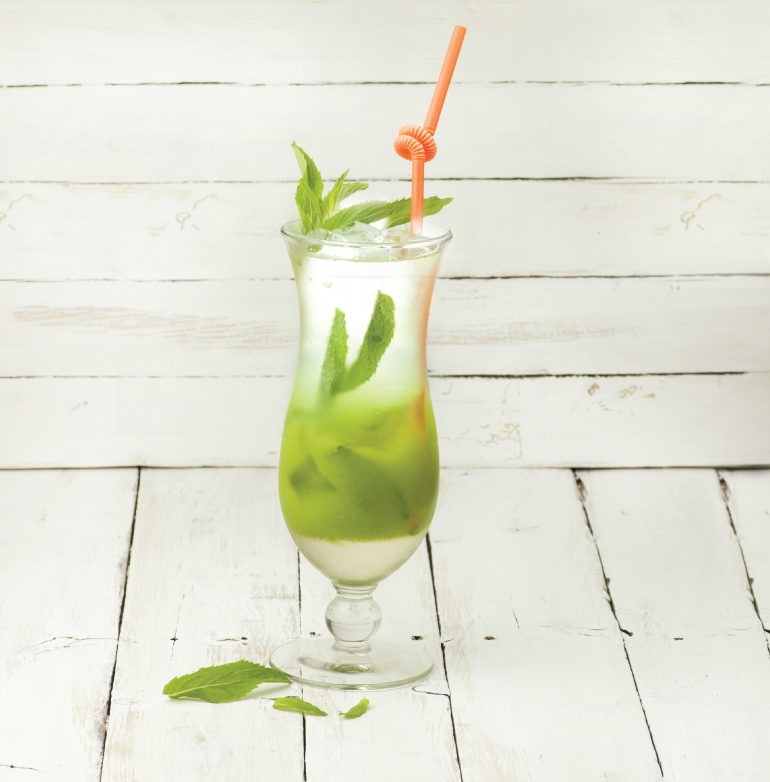 ---
Mint Tea Cocktail
6-8 fresh mint leaves
2 oz. Earl Grey lightly-infused vodka*
1 dash orange-flower water
Juice from one fresh lime
1 oz. mint-infused simple syrup
Muddle mint in a cocktail shaker, then add remaining ingredients, combine and shake. Double strain into a hurricane glass. Garnish with mint leaves.
*To make Earl Grey-infused vodka: Add one bag of Earl Grey tea to .75 -liter bottle of vodka. Refrigerate overnight.
---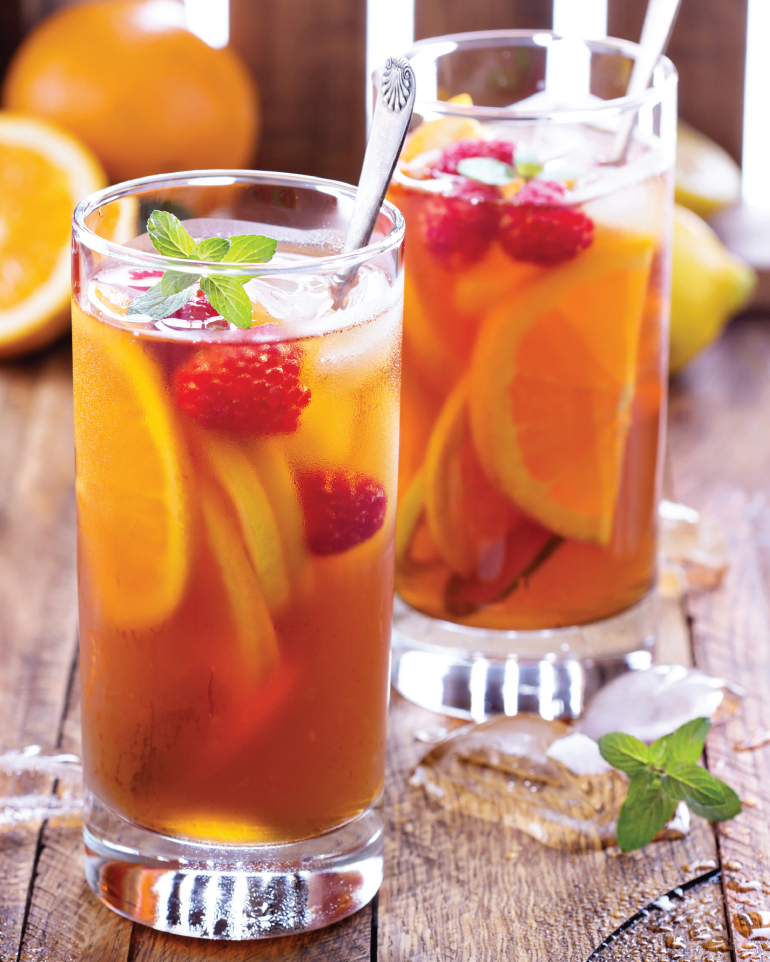 ---
Raspberry Beret
6-8 fresh raspberries
Juice from one fresh lemon
1 oz. simple syrup
2 oz. Aviation American gin
.5 oz. Lazzaroni Maraschino liqueur
Soda water
Muddle raspberries and lemon with simple syrup in cocktail shaker, then add gin and liqueur. Double strain into a Collins glass. Top with soda water. Garnish with raspberries.
---