Produced by the marketing department of Oregon Home
Choosing the right color may seem like the most important part of picking a paint. You want something that pleases the eye and matches your home decor. After all, you look at those walls every day. Paint isn't just about color, though. You trust your home's integrity to a thin layer of roll-on protection, so quality is just as important as color.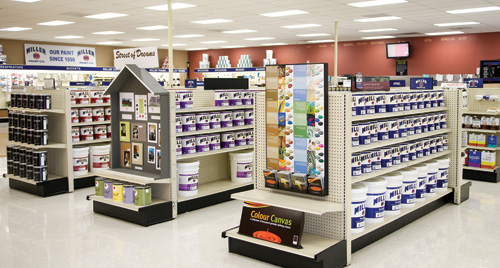 // Photos by Eric Näslund
Miller Paint Company has been producing paints since Ernest Miller, a muralist and scenic artist, founded the company in 1890. Frustrated by the low-quality paints of the time, Miller took the initiative to create his own. Grinding pigments and mixing colors, Miller soon created a handcrafted product that outperformed the popular paints of the day. Though the company has grown significantly in the last 123 years, the core values of quality and craftsmanship remain. This is partly due to the ethos of trust and quality, which their team of 350 employees takes very seriously, as they aren't just employees — they're owners.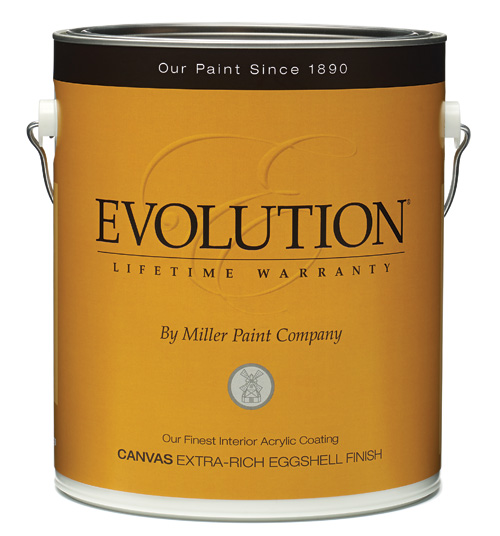 The 100 percent employee-owned company comes from tiny roots, but they've grown in our community. From coating our walls to donating to schools and charities, Miller Paint is integrated into the Pacific Northwest. And they're still evolving. Recently, Valspar bought the rights to the Devine Color brand, which Miller Paint had developed in 2001 for a local artist. Miller Paint is filling that gap with a line of paint they know their customers can trust — their own.
Evolution, a paint that joins the past and the present, is Miller Paint's newest line of interior paint. A team of Northwest designers hand-selected the 168 unique colors in the collection, and Miller Paint ensures it's not just color you're buying but quality as well.
For more information and store locations, please visit millerpaint.com.