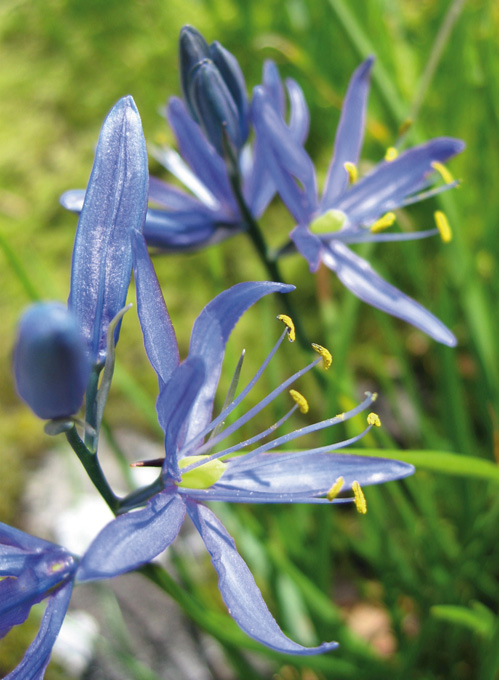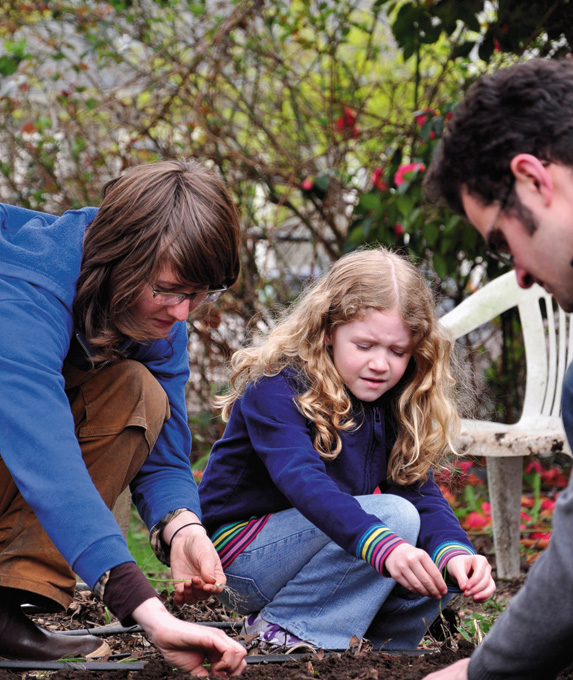 The Urban Farm Collective helps local growers with food swaps and small-producer markets.
Know your friends: We're told to plant native species plants in our yards, but why? Native plants encourage native species of bugs, birds, and helpful critters and that, in turn, cuts down on the need for pesticides and other harmful additions to garden. By diversifying plant varieties, i.e., mixing natives with non-natives, the landscape design is richer. "I like to compare it to a really great dinner party," says Colleen Lockovitch, program assistant at Oregon Tilth's Organic Education Center. "The more interesting people you have, the more interesting the conversation."
Know your enemies: It's tempting to want to pull out a chemical insecticide when your garden's once lush greenery becomes a salad bar for slimy critters in the night. Don't blitz the bugs, says Lockovich, who warns that beneficial bugs such as ladybugs and bees will be caught in the crossfire. Use a powerful blast of water from the hose or ask your local garden center to help you identify the pest and suggest a nontoxic alternative to insecticide.
Share the bounty: When the zucchini overfloweth, food swaps or small-producer farmers markets such as those organized by Portland's Urban Farm Collective can help take care of the excess. Have more than a little but less than a semi-truckload? Check out food-hub.org where local growers and local buyers connect.
---
Climb the wall: Take inspiration from the vertical garden at Hotel Modera in Portland where native ferns, grasses and flowers look every bit as sleek and modern as the hotel they surround. For a backyard vertical garden primer, check out Oregon Tilth's Urban Gardener series. 
Don't DIY: So you like the idea of a garden but don't have the time, energy, or the right-colored thumb in order to make an Eden in your yard? Fear not, there are builders and gardeners who will do everything from create the garden to tend it. Portland's Growing Gardens installs gardens for low-income families in the Metro area. And for hardscape, Sturdi-built's Trillium greenhouse is the newest and greenest addition to this Lake Oswego company's line. Made with sustainable redwood, the Trillium uses small pieces of redwood glued and fused into longer, stronger components.