Agape Home Co. provides staging services to owners and agents looking to give their homes an updated look.
Photos by Katie McNamara with Spin Photography
---
Jenna Meligan's fascination with home design started early. As a child, she often reworked her living space and played with different bedroom furniture arrangements. When she was in high school, she got permission to refresh her walk-in closet with paint and shelving paper.
"I thought that was something all kids did," Meligan says, laughing. "But apparently not."
After a decade-long career as a volleyball coach, Meligan turned her love of design into a vocation. She had been working at a large Portland staging company when COVID hit, and she soon found herself laid off as the company ceased operations. Like many parents, she busied herself with homeschooling her 5-year-old and assimilating to a new normal. Then a friend who worked in real estate reached out for help staging a home. That led to referrals, more work and finally the decision to open her own shop.
---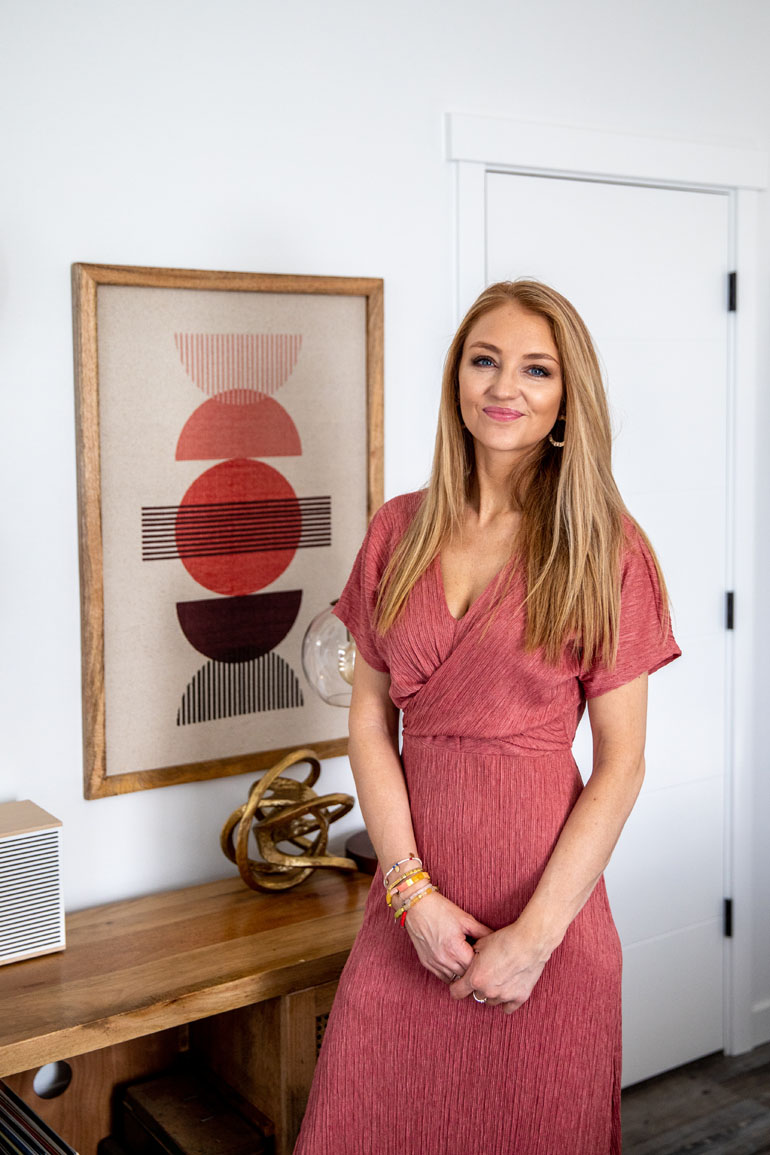 Jenna Meligan
---
Meligan's company, Agape Home Co. (which translates to "Love Home"), now offers staging services for vacant and occupied homes, consults for people who are planning to list their homes, and consults for virtual staging — in which furniture images are inserted into photos of vacant properties. She specializes in making older Portland homes look updated through creative use of furniture. Her goal is always to build strong relationships with her clients, helping them to feel proud and in love with the home they are listing.
"I care about my clients and the agents I work with," Meligan says. "Relationship is a huge part of what I do."
Sisters Christy MacColl and Carrie Gross of Portland City Properties knew Meligan's work and appreciated her "young and vibrant" style. The team reached out for Meligan's help staging the entry, living and dining areas, kitchen, and master bedroom of a 3,500-square-foot Hillsdale contemporary built in 1961.
---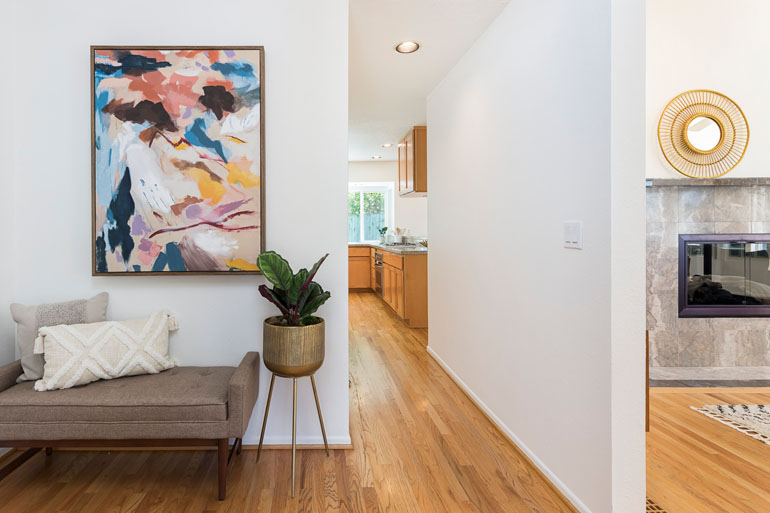 ---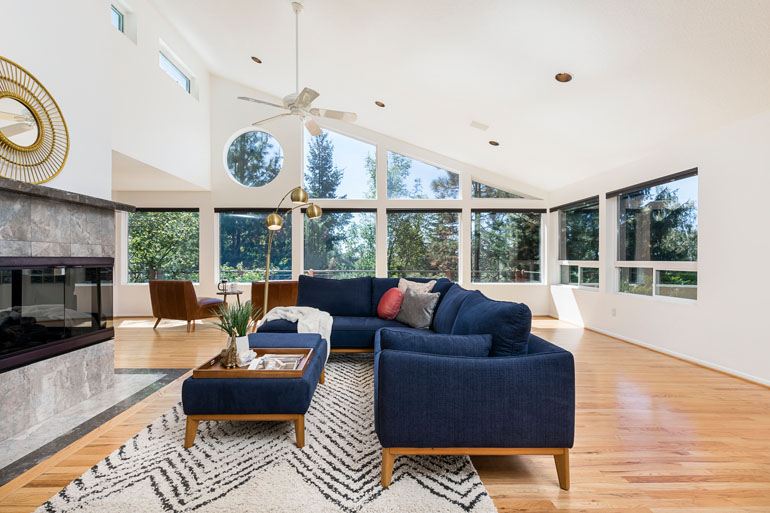 ---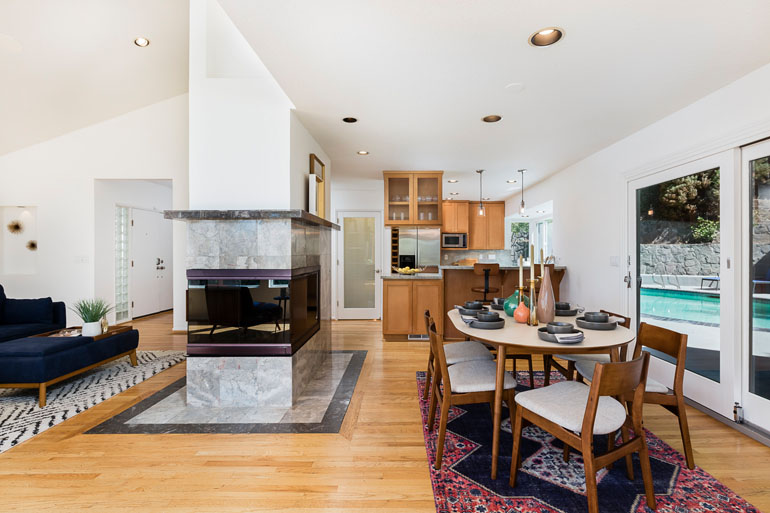 ---
"Clients sometimes have a specific vision during a consult," Meligan explains. "In this case, the agents were hoping for a West Elm, mid-century modern sort of look, and I think we really accomplished that."
Perched on a small hill and surrounded by pines and rhododendrons, the home featured large living spaces and windows on nearly every wall to take advantage of the outdoor views. Those two selling points also posed a challenge. The main living space, for instance, felt almost too big and lacked flow, so Meligan defined two seating areas to make the room feel cozier and create a natural walkway through the space.
In the master bedroom, floor-to-ceiling windows on one wall and doors on every other meant there was no natural place for a bed. Because it had to go against the large bank of windows overlooking the trees, Meligan used a Hollywood frame and "built" a headboard out of pillows.
"Not having a natural headboard wall is the sort of thing that could turn off potential buyers," Meligan explains. "But this solution helped buyers envision where they could put their bed and feel excited to live there."
People who toured the house told agents she'd "nailed it." And the house sold in two days for $25,000 over its asking price.
---