Portland's Greentown Homes builds award-winning properties, from townhomes to multimillion-dollar estates.
---
Homebuilder Brett Grantham of Greentown Homes had been looking for acreage property in Lake Oswego when the perfect listing presented itself.
"I was a mile away when it popped up on my phone, so I put the blinker on, took a look at the site and had an offer submitted within two hours," Grantham says.
Fourteen months later, his company had completed a 5,366-square-foot French country modern farmhouse on nearly 2.5 wooded acres, which went on to win a 2020 Oregon Home Structure and Style Award in the $2 million and above single-family detached category. The Lake Oswego home's high-pitched roofs, European treatments and modern styling demonstrate Grantham's aesthetic, which is carried throughout the interior in spaces such as the dining room, where birdcage-like chandeliers hang from a wooden coffered ceiling.
---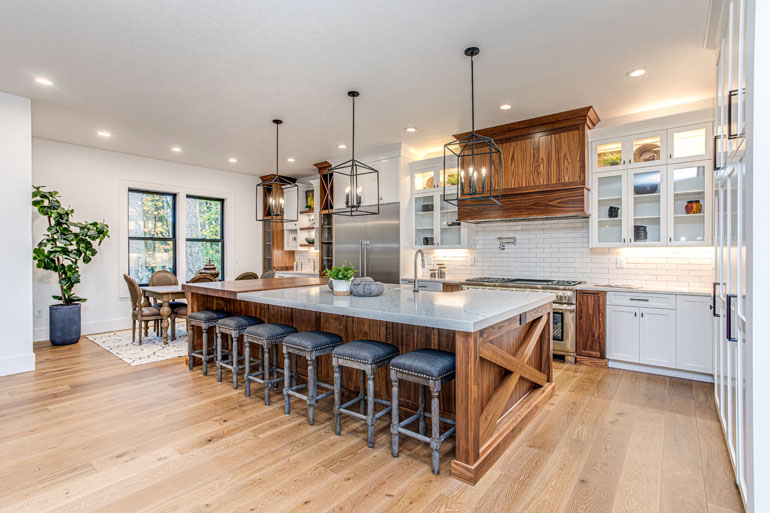 ---
The Lake Oswego home's flexible layout can fit large and small families. For people who don't want to climb stairs, the home is livable on just one level, though it has additional living space up- and downstairs. One main-floor wing houses children's rooms, giving a larger family space to spread out, but the home can also accommodate new parents with a master bedroom closet large enough for a newborn's crib.
Grantham's passion for building started young. Directly after high school, he entered the electrical trade and worked on large industrial projects for clients including Intel and Hyundai Semiconductor. Soon he transitioned to residential construction with a Beaverton-based condo and townhome developer, and quickly worked his way up from estimator to field superintendent to project manager. By the time he was 21, he'd become Vice President of Construction, running operations for all of the company's Portland projects.
---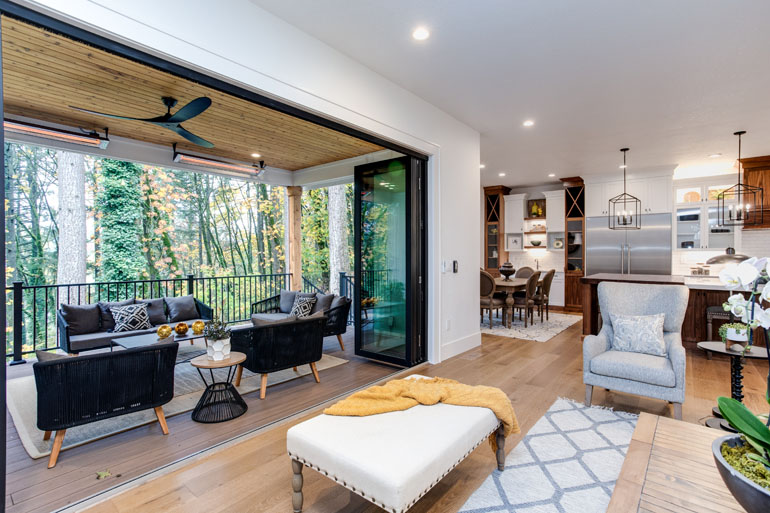 ---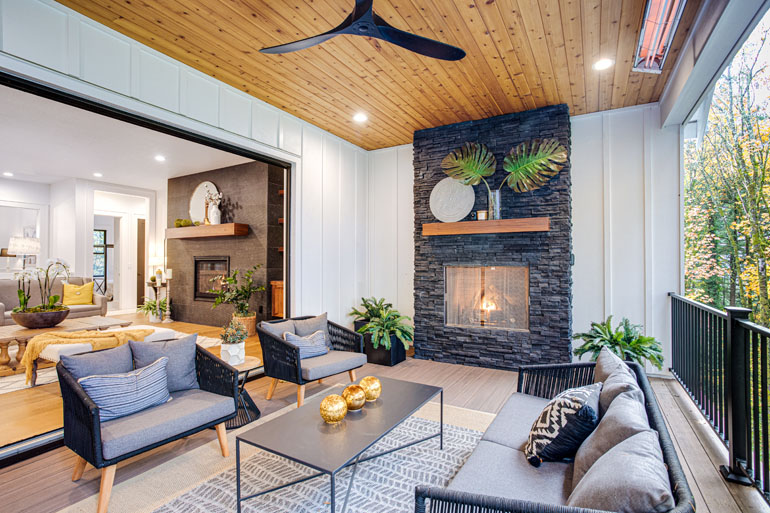 In Grantham's latest home, metal-and-glass folding doors connect the living area to a covered outdoor deck, and large dark-framed windows throughout the home provide views to the trees beyond.
---
Feeling well-versed in trades and construction, Grantham got his real estate license and transitioned to sales with DR Horton Homes, where he won accolades as the company's nationwide top new salesperson within a year, after which he transitioned to highend builder Renaissance Homes for several years. Then in 2008 the market collapsed.
"There was no such thing as a new-home salesperson for a couple of years," says Grantham.
Instead, he struck out on his own and focused on a market need — apartment turnover — providing apartment managers a one-stop shop where they could get painting, cleaning and carpet steaming done in one day. His crew was soon handling several thousand apartments in greater Portland, but Grantham had greater ambitions. He transitioned his company to property management, then to real estate sales, and then to home remodeling. Finally, when the market felt right, he began purchasing properties to build, which remains the company's sole focus and is exactly where Grantham wants to be.
---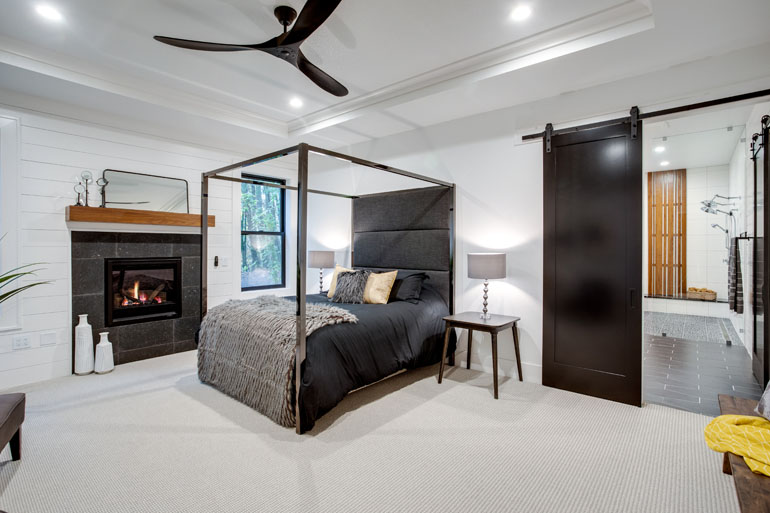 Greentown Homes' properties are professionally staged, and purchasers can buy homes completely furnished if they wish.
---