Metke Remodeling takes a Lake Oswego home from dark and heavy to light, bright and filled with lake views.
Photos by Crosby Dove
---
Teresa and Jeff Metke's Lake Oswego clients had lived in their home for about a year and knew the space didn't work for them. But they had no idea how to fix it. The home had dark, heavy cabinetry; a sunken living room that decreased ceiling height in the finished basement; and walls blocking views to the lake.
"I'm 6-foot-2, and I felt like I had to duck going into that basement," says Jeff, of the luxury home company Metke Remodeling. "Now it's almost an 8-foot ceiling and feels like space you want to be in."
---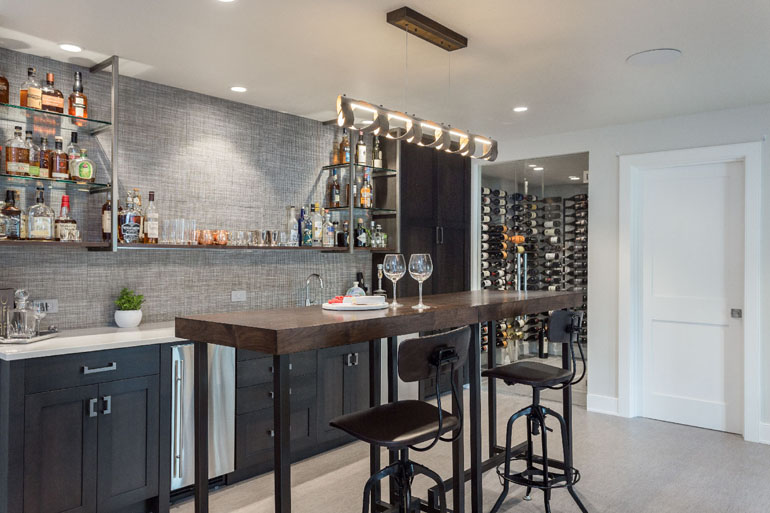 ---
After a nine-month, whole-house remodel, the home now has a bright, open atmosphere and the transformed basement shines. It features a wine cellar, an entertaining bar and glass doors that open to the lake beyond. "We were able to transform the space in a way that befitted the couple and the way most people in Lake Oswego use their homes," Jeff says. "The basement now facilitates indoor-outdoor living."
The Metkes have lived in Lake Oswego for more than two decades. Jeff started Metke Remodeling as a custom-woodworking business nearly 33 years ago, eventually growing into a design-build firm focused on custom remodels. His wife, Teresa, joined him in 2015 after a career in commercial design for a restaurant-concept group and quickly built up the firm's design arm. The firm now has four full-time designers in addition to Teresa, recently added a 1,000-square-foot design studio and showroom, and has begun offering furnishing services for current and past clients.
"When we can offer design, construction and furnishings all under one roof, we save clients' money, have better communication and get a clearer direction from all involved," says Teresa.
---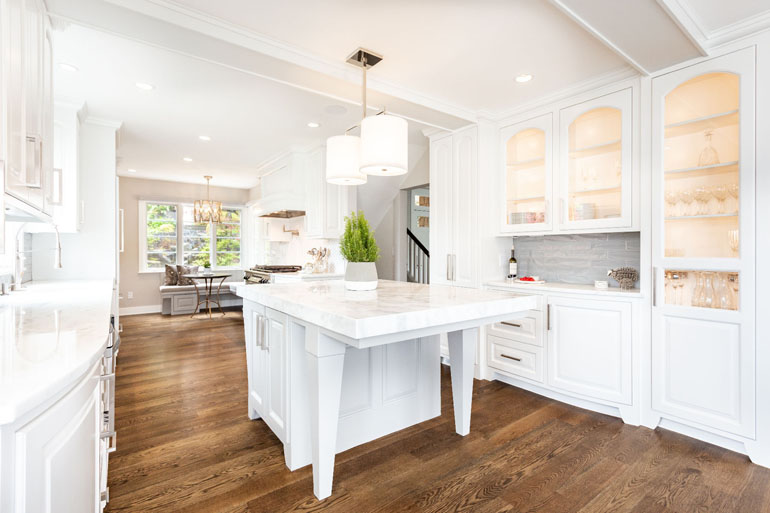 ---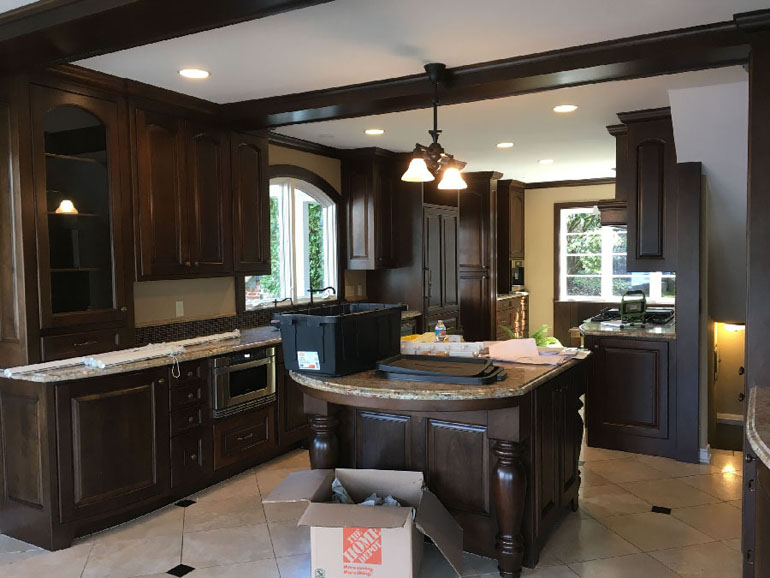 Kitchen (Before)
---
Over the years, the Metkes have refined their sales and design process to bring visuals to the table almost from day one. They send clients a detailed questionnaire and ask them to share eight to 10 images that move or inspire them — a number Teresa says gives designers a good starting point for finding similarities and style preferences, even if a client can't say exactly why they like an image. As the process moves forward, cost remains the most important parameter, and timelines with drop-dead dates help keep client decision-making on track. "If we do our job as designers and provide options that fit their budget, clients won't have as much trouble making decisions," says Teresa. "Ideally, every choice is made before we pick up a hammer."
While Teresa loves envisioning spaces and finding the right materials, Jeff loves getting his hands dirty and building something. They both thrive on exceeding the client's expectations.
"The space is ours for a wee bit at the start, but it's their house," says Jeff. "Ultimately, at the end of the day, we love it when the client gets to sit back and enjoy their project."
---