Two designers are building a home empire in Central Oregon—and transforming the regional aesthetic in the process.
Photos by Kayla McKenzie
---
When Anne Mastalir and Allison Clouser first saw a dated 1970 ranch for sale on the west side of Bend, they were not deterred by its dark and choppy layout, classically oppressive upper cabinets, and stifling 8-foot ceilings. The friends, who had met when they were both mothers with young children living in Portland, had flipped houses together before. They immediately saw the potential for a home to renovate for Mastalir, her two children and a plucky golden retriever.
"We completely blew it up," Mastalir says. "We went really white and bright, with a true great-room floor plan."
---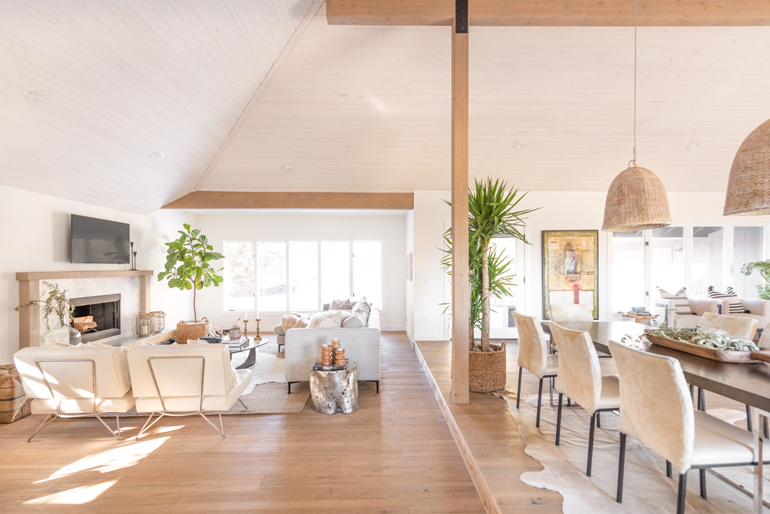 ---
The project transforming a drab ranch into a showpiece of the design duo's Central Oregon style was just one of the first in a list of momentous changes Mastalir and Clouser have brought to Oregon's high desert. Working with medium- to higher-end clients throughout the region—especially the mobile professionals who made Bend a "Zoom Town" during the pandemic—Design Bar has been helping shift the local aesthetic away from the heavy and ponderous feel of lodge styling and toward a lighter, brighter, more modern aesthetic. In the process, they've developed an eight-person team, a brick-and-mortar shop (Design Bar Shoppe, west of Bend), and a designer trade program to serve the growing numbers of designers interested in working in Central Oregon.
"Design out here is really shifting," Mastalir says. "We've always wanted to turn Design Bar into an aesthetic that feels modern and organic but still true to Central Oregon."
---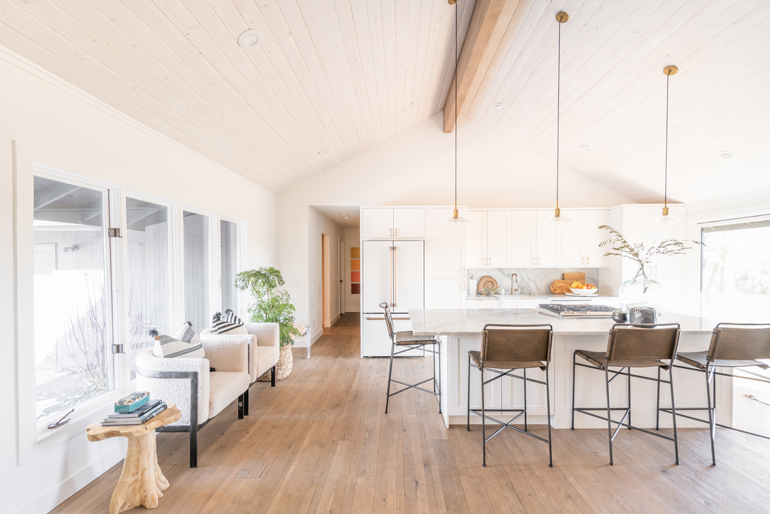 ---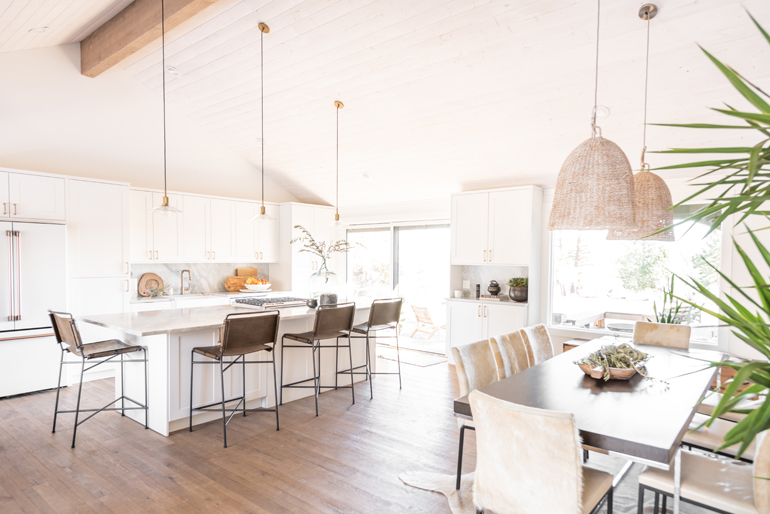 ---
Light, Bright and Airy
As design partners, Mastalir and Clouser are a fitting match. "We keep going back to our idea of organic, modern, curated interiors that is a blend of aesthetics," Clouser says.
When they take on a project, Mastalir prefers the beginnings of the process—designating spaces and choosing finishes—while Clouser likes all of the later-stage parts of design, like selecting fabrics, furniture, and objects and setting them in a space.
The ranch renovation was a sweet homecoming for Mastalir, who grew up in a ranch-style home. She was careful to keep to a strict budget and made creative choices to maintain some nods to the era—like the home's original wood-burning fireplace—while getting the expanded, great-room feeling she wanted. High above, whitewashed pine adds texture while keeping the feeling
light, and contrasts nicely with the natural stained glulam post and beams.
The team refreshed the fireplace surround with the same marble used on the home's kitchen countertops. Instead of panel-ready appliances, Mastalir went for the GE Cafe line for the fridge, whose matte finishes and brass hardware give it a custom look.
---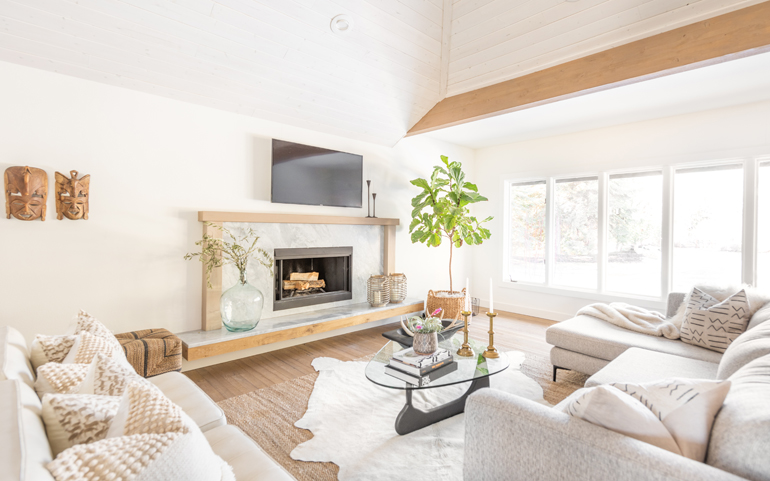 ---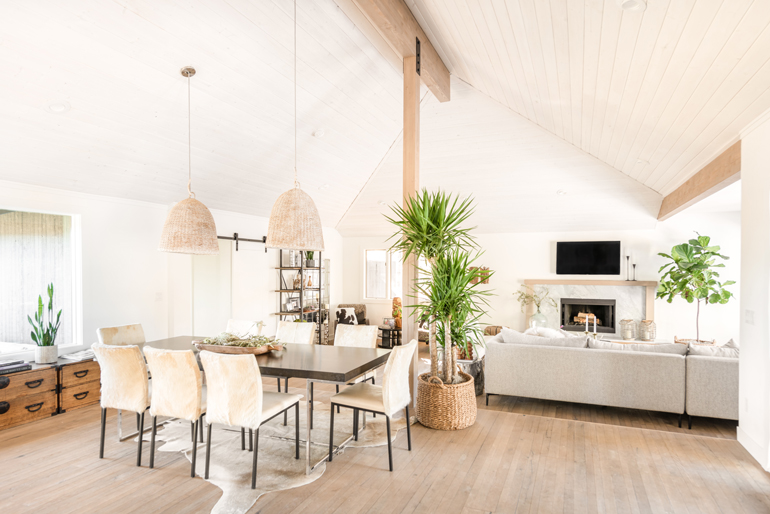 ---
For the floors, she chose a rustic, wide-plank oak hardwood to speak to the original character of the home—but it also holds up to her family's teenagers and pets. Hosting the crowd of kids that is always visiting the house is a big deal to Mastalir, and to aid in creating intimacy in the kitchen, she designed the counter to accommodate seating on several sides instead of just one.
Throughout the home, Mastalir mixed high and low, new finds and vintage objects, to create a homey aesthetic for her family. She incorporated houseplants to bring the outside in but also to build on the existing '70s vibe the home already had. That dark interior so common in homes of that decade? Mastalir got around it by using strategically placed mirrors throughout the home, like a standing mirror in the primary bedroom.
"Mirrors are a really great way to enhance light, add character and make a space feel twice as big," Mastalir says.
Taken together, the choices reflect one moment in the evolution of what Mastalir and Clouse are calling the "Design Bar aesthetic"—a look that's popping up in homes in neighborhoods like Tetherow, the Deschutes riverfront, North Rim, the Historic District and Tumalo.
"It's something that is evolving over time as Allison and I put our minds and creative processes together," Mastalir says.
---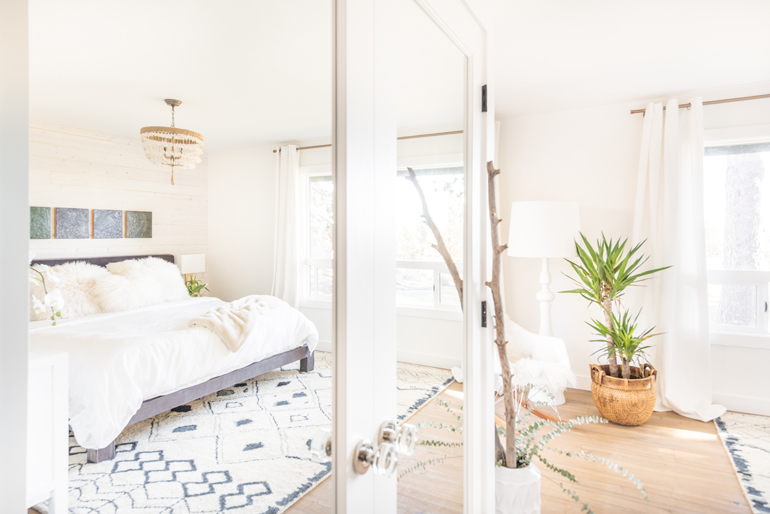 ---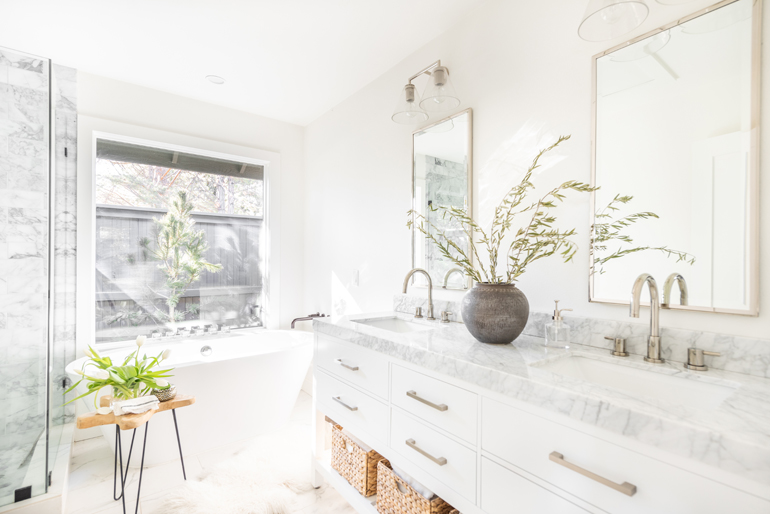 ---
Central Oregon Chic
If you were going to draw a Venn diagram explaining what homeowners in Bend are wanting right now, the places where the two circles overlap would be "practical" and "fabulous." Some of the categories on people's wish lists: engineered hardwoods, natural stone and marble, and lots of great texture. "People in Bend are all about coziness," says Allison Clouser of Design Bar. "They want those textural fabrics that are really yummy—but they want performance-grade, so the materials can live up to the active lifestyles we have out here." Here are some of the Design Bar projects that exemplify the studio's aesthetic.
Greenleaf Project: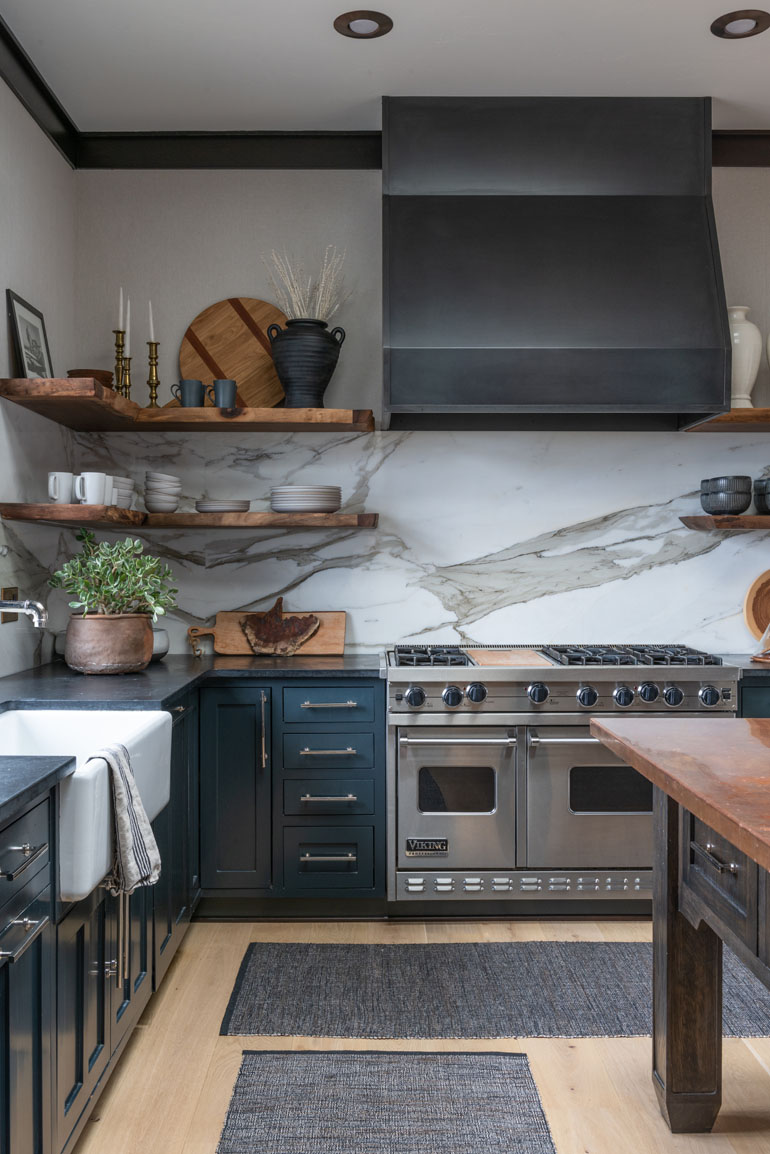 For this renovation for two L.A. professionals and their young sons, the Design Bar team pulled together a look that is moody, organic and evocative of the area's volcanic rock.
Ridgeline Project: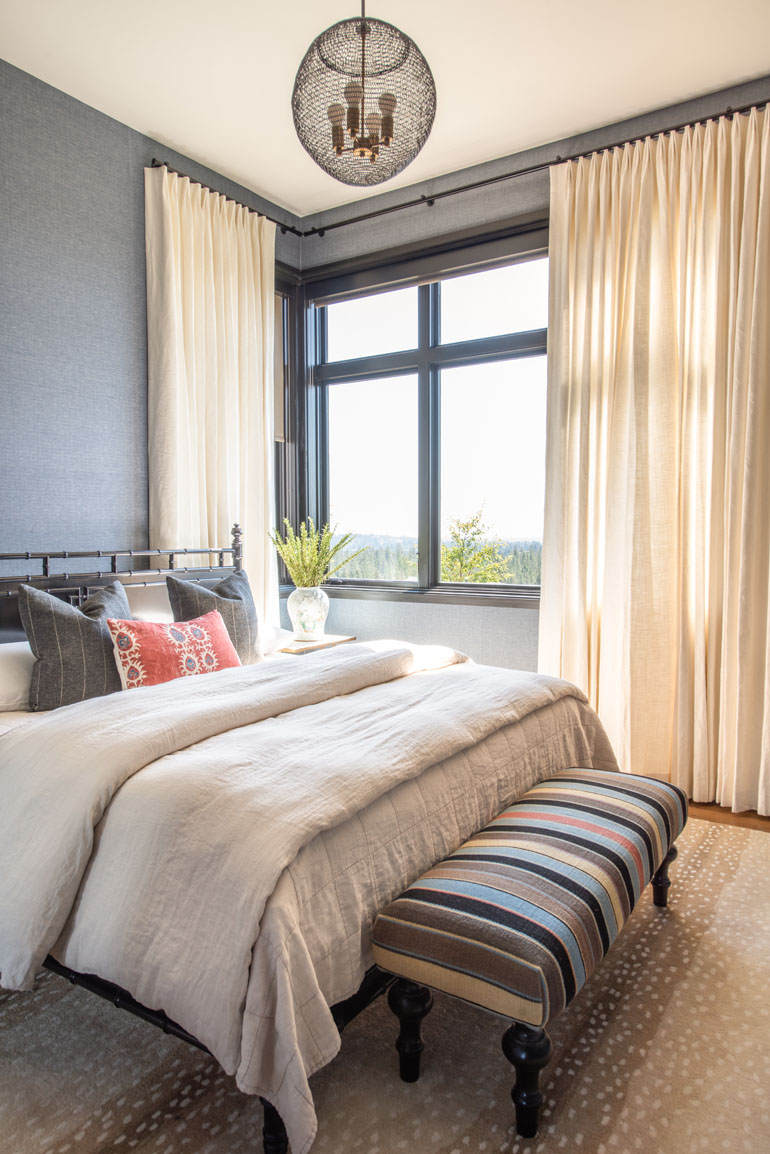 For longtime Bend empty-nesters, Design Bar developed a relaxed but sophisticated concept for a home in the Tree Farm neighborhood on Bend's West Side.