I wait all year for October. There is nothing I like more than the return of autumn, with its crisp smells and a winsome light that never fails to squeeze my heart.
The weather is perfect for sitting by the fire pit, wrapped in a sweater and sipping a warming drink while the old dog is happy to stay inside on her bed next to the heating grate. I can sit for hours on the back porch watching my once-robust and deeply green garden begin its descent into sleep. The flowers droop, the leafy maples turn gold and the squirrels get chubby.
Oregon wears its colors like a peacock this time of year. From Willamette Valley vineyards to mountain forests to coastal shrubs, each region puts on quite a show. We always head to Mount Hood to take in the beauty of the changing scenery and to have a cup of cocoa by the fireplace at the grand Timberline Lodge (see our story on the Lodge Look). My definition of heaven: a permanent room at Timberline.
As the days get shorter, spending more time indoors is a chance to cook a bit more. It's the time for comfort food, and as entertaining editor Lucy Burningham has discovered, some of the best fare for cooler temperatures comes from the Germans, with their sausages, dumplings and potatoes. I've already clipped those recipes and plan to stock up on pork products to get me through the winter.
This is the time to lay in firewood, pull the blankets out of storage, put the flannel sheets on the bed and get ready for college football. My husband, who can never get enough summer and feels robbed by October, is consoled only by the hope that this fall could be the year that his beloved Miami Hurricanes pull out a winning season. We all have our autumn fantasies.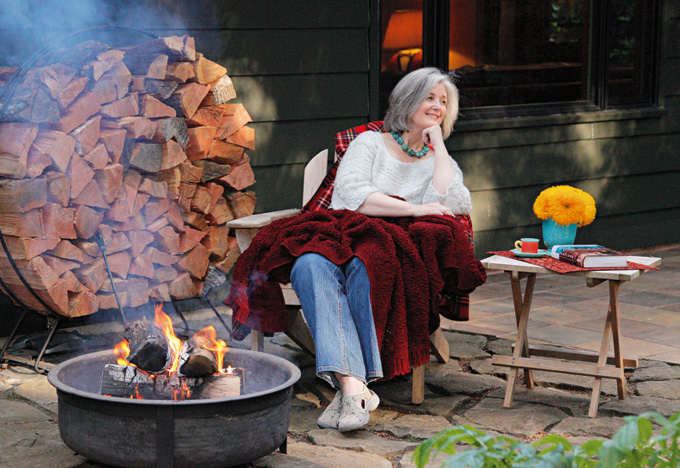 Robin Doussard