Produced by the marketing department of Oregon Home
When Hurricane Katrina slammed through the Gulf Coast obliterating large sections of New Orleans, volunteers from around the nation responded. Among them was Cameron Curtis, a teenager from Salem, Oregon. During the next two years, Curtis became an experienced builder, working not only as part of a team to rebuild homes, but coordinating the work of teams as well. He returned to Salem to attend college and launched his own construction company while still a student.
// Photos by Fred and Holly Stickley
Now, At age 25, Curtis, founder of Curtis Homes LLC, has already achieved his dream of livng and working in a small—but vital—Northwest town and owning a successful business.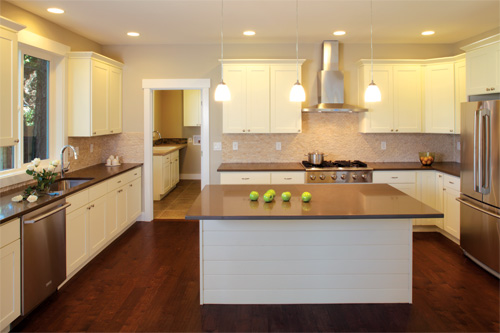 "A lot of people see our work, they hear about us and see our website, and think we're much larger than we are," he says. "That's because my wife, Emily, and I have a vision for Curtis Homes, and we're making it happen."
After getting their construction business off the ground in Salem, the young couple decided to move operations to Emily's hometown of Hood River. Located in the Columbia Gorge, Hood River was the kind of place that appealed to Cameron and Emily—a place where they could invest, grow and add value to the community.
That was at the end of 2008. "[With the real estate crash], the timing was a little off," Curtis admits. "Everybody said we were crazy. But I just figured it could only get better. And it has."
The Curtises concentrated on smaller jobs as the housing recession ran its course. "We did what we could, started to build a reputation for quality work," Curtis says "We built relationships in the community as well. When the economy began to turn around, we were ready."
Last year, Curtis Homes launched its first housing subdivision. Meadow Lark Heights is located on six acres in Hood River Heightss. Eight of of the 11 homes in the subdivision have been pre-sold, Curtis says. With home prices ranging from $330,000 to $510,000, the pre-sale says much about the quality of the homes and the couple that runs the company.
At Curtis Homes, the focus is on quality—from window frame to master bedroom. After tackling endless projects to put familes in New Orleans back in well-made homes, Curtis makes sure that attention to detail and a love of his craft shape every job that bears the family name.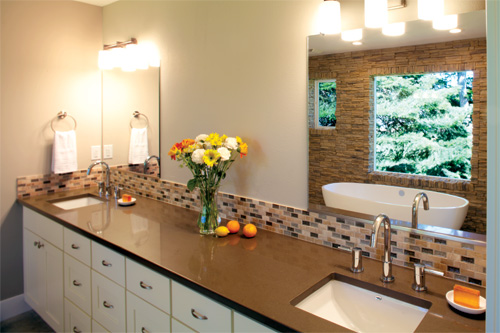 Emily Curtis manages all the branding, marketing and advertising for the company. She designed and wrote the copy for the Curtis Homes website (curtishomesllc.com) which includes a blog about the company's projects and events. Potential buyers can also find information on the website about the MeadowLake Heights subdivision and how to schedule a personal tour.
With construction started on the homes in Meadow Lake Heights, the Curtises are enjoying life in Hood River. They plan to add value to the area by building more homes.
"We want to invest in other towns that have the same feel as Hood River," Curtis says. "We feel we can make a quality contribution to the community."
As Curtis Homes pursues its vision, its work will be guided by the company tagline – Building a legacy you can live in."
"To our team of craftsmen, this means a home isn't merely where you go to at the end of the day," Curtis says. "A person's home is a place where memories are made. Seasons of life unfold in a home; warmth and safety are in a home.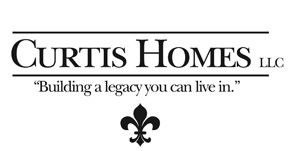 Gas provided by NW Natural
Appliances provided by Ferguson
Bathtub provided by Victoria + Albert