A design renaissance is blooming in Bohmann Park, the neighborhood mid-century builder Robert Rummer created and called home.

---
When Robert Rummer last spoke to Oregon Home in 2011, he distilled the architectural vision for the houses he built between 1959 and 1975 to just a few words: "Houses that bring the inside out or the outside in." Now a new generation of homeowners drawn to the builder's iconic designs and eager to update and honor the originals are creating a mini-boom in the neighborhood of Bohmann Park, home to more modern-contemporary-style Rummer homes than any other. We joined the nonprofit Restore Oregon for the group's recent public tour of "Mr. Rummer's Neighborhood," just one event in the organization's year-long celebration of mid-century design.
---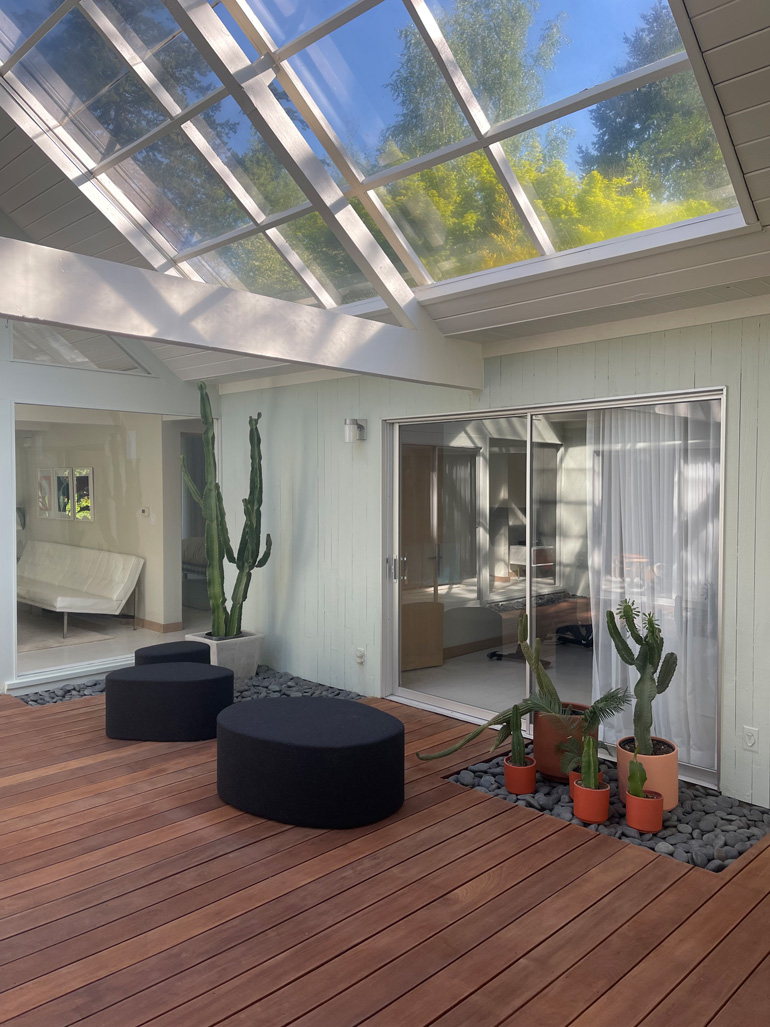 Houseplant Heaven
Did Rummer bring the inside out or the outside in? Most of the builder's designs included atriums intended to blur the lines between indoor and outdoor life. This four-bedroom, two-bath, 1,918-square-foot home, owned by Jennifer and Mattias Segerholt, has a similar floor plan to a home by prolific California modernist architect Joseph Eichler, who inspired Rummer. The Segerholts have overseen a number of updates during their 16 years in the home — including outdoor decks covered with Ipe wood ­— and updated cupboards, fixtures, tile and bathroom finishes. But the couple's favorite space is still the atrium, where they added aggregate flooring. "The best part is the ability to enjoy a garden feeling uring the rainy months," says Jennifer. "It also functions as a gateway or calming reset as we come home from a busy day."
---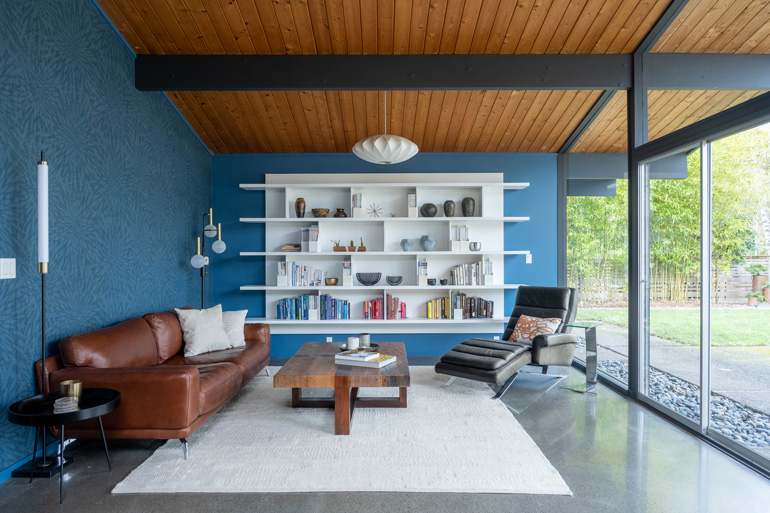 Let There Be Light
Melding the outdoors with the indoors has become fashionable in nearly all new builds in the Pacific Northwest, but Rummer was a pioneer in the concept. This four-bedroom, 2.5-bath 1966 home (2,400 square feet) owned by Rob and Michelle Billingsley brings natural light into the home through six sliding-glass doors and six skylights. The couple lovingly updated the home with Jeff Metke of Metke Remodeling, removing some mid-mod elements, like the Roman bathtub, while transforming others. They incorporated furniture designs from the era with their friends Renee and Erez Russo, owners of EWF Modern in the Pearl. "They were key in putting it all together," says Rob. "Their organic modern style is something we have always loved."
---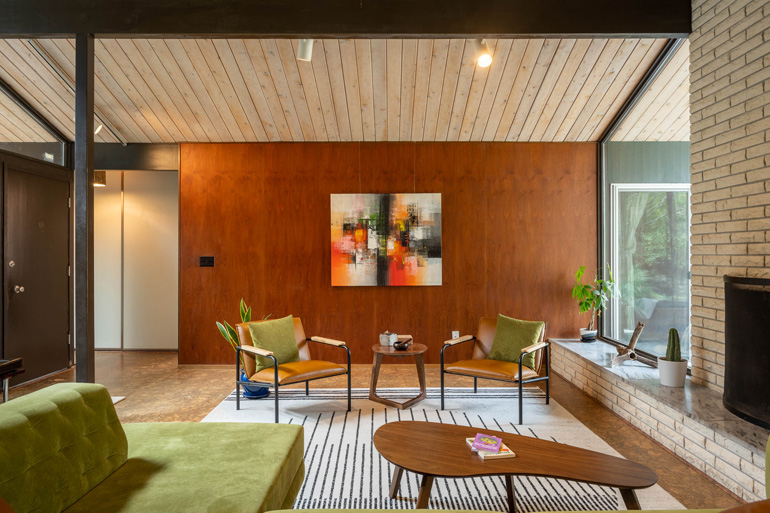 Intact Vision
Homeowners who live in Rummers (there are roughly 300 in the modern-contemporary style in Portland) often take pains to preserve the intent of the originals while making reasonable, livable updates. Perhaps none has as high a calling as Melissa Dorman, owner of Robert and Phyllis Rummer's original (2,096 square feet) three-bedroom, two-bath 1966 home. The home features a greatest hits of mid-century features, including a courtyard entryway, mahogany paneling in the main living space, exposed ceiling beams, glass and metal sliders, a home office, and a Japanese garden out back. All four previous owners have been cautious renovators. "I am very careful about preserving the historical integrity of the home," says Dorman, a real estate agent who works with investors. "From what I can tell, most of the house finishes are still original and in great shape today."
---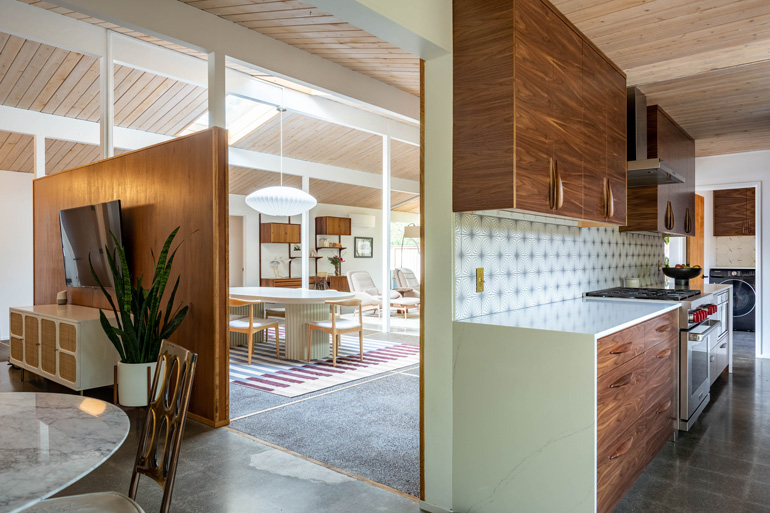 Wide-Open Spaces
When interior designer Kate McEachern bought this four-bedroom, two-bath, 1966 Rummer in 2021 with her husband, Casey, they were only the second owners of the home. "I loved what a time capsule it was," says Kate, who specializes in designing mid-mod properties. As one of the largest Rummers, the home comes with 2,537 square feet expanding off of a smartly appointed open living space with a tucked-away galley kitchen. An interior gallery replaces the ubiquitous Rummer atrium. Kate replaced dilapidated walnut paneling with new Luan panels finished with a vintage patina. She also removed carpeting, polished the concrete floors, completed full renovations on the kitchen and bathrooms, and replaced aluminum windows and sliding doors. "I spent two hours in the house walking through with my agent and a contractor, and made an offer before my husband even saw the place," Kate says. "It's definitely been a labor of love restoring this place to her original glory."
---
Restore Oregon Modernism
In 2023 Restore Oregon, a historic-preservation nonprofit, celebrates 10 years of saving, honoring and telling the story of design from the mid-century. The organization's year-long roster of events highlights the standout buildings from the era and is created to inspire Oregonians to preserve, reuse and pass forward mid-century modern buildings. For more information, visit restoreoregon.org.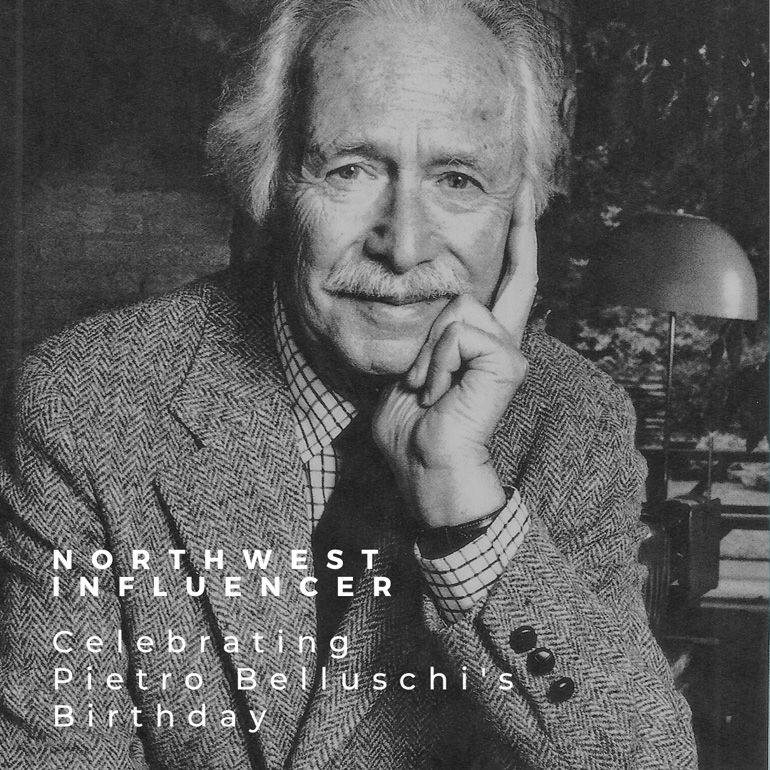 AUGUST 18: Reception at the Pietro Belluschi Architectural Resource Center at Oregon Historical Society
---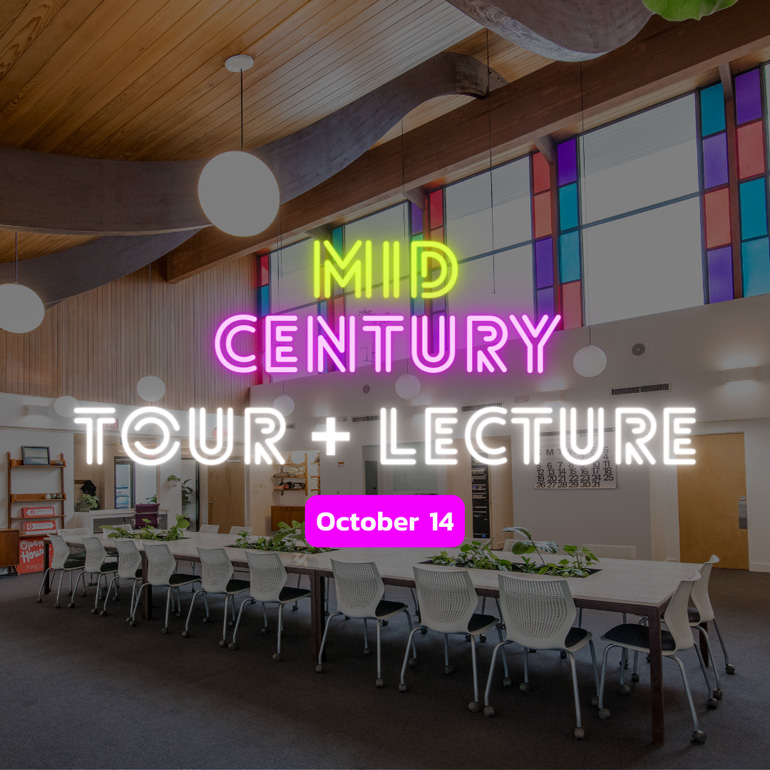 OCTOBER 14: Journey of a Modern Office Space: Lecture and Tour of the Living Room Realty Headquarters