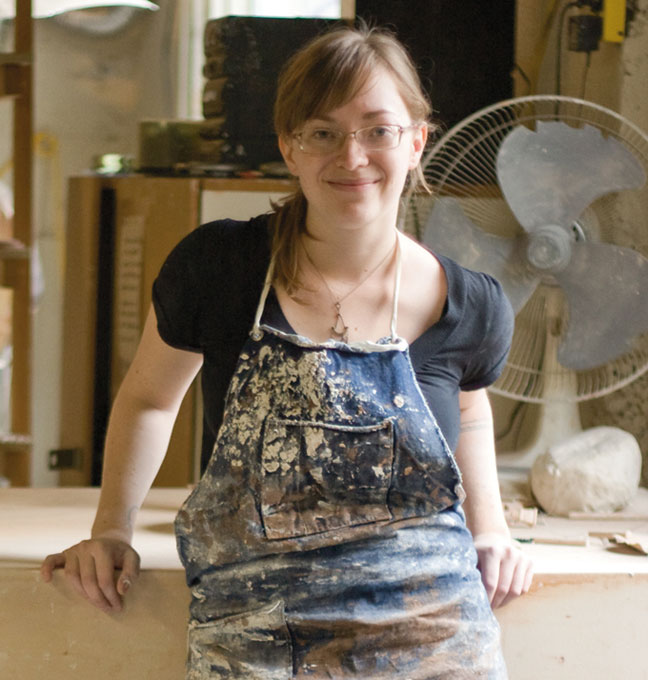 Pigeon Toe is stepping out.
Lisa Jones founded her Portland ceramic company in January 2009, and people immediately responded to her artful three-legged bowls and graceful cups of porcelain. Six month's later, Jones quit her day job. She now employs seven. This spring the Pigeon Toe line expands to include graphic print tea towels, potholders and shopping totes.
"I recognized early on I didn't want to go the gallery way," says the Pacific Northwest College of Art alum. When she focused on functional design, she says, "my creativity blossomed."
A string of lights with pleated porcelain shades, a banded bedside carafe and hanging votive holders hit a rare balance between inventiveness and classic design.
"My whole aesthetic is kind of rustic modern," she says. When she couldn't find the kind of candleholders she wanted for her Sauvie Island wedding, she made some. They look like old canning jars — in porcelain — and are now part of the line.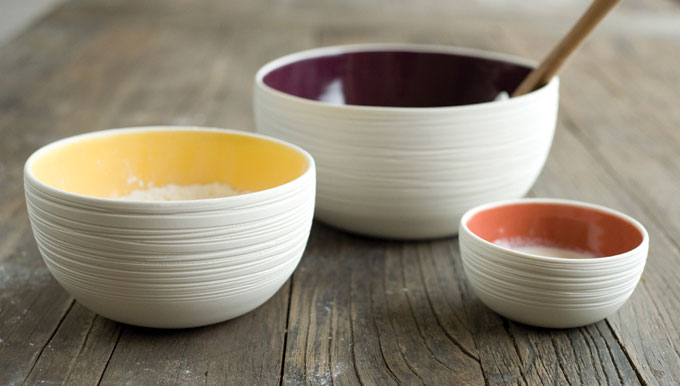 "Each piece is made by an individual. And they're all unique," says Jones. "People are interested in the origin, the story of each piece. They don't want to mortgage their house for good design."
Boora Architects tapped Pigeon Toe to create light shades for their recent redesign of Google headquarters in California. Jones is also developing potential products for Anthropologie stores. But the Pigeon Toe mainstay remains handmade pieces produced in the Southeast Portland studio and sold in the adjoining shop and scores of stores throughout the U.S.
"I can't go out and make 10,000 of something," Jones says. "That kind of renders the work a little special. And that's great."
"We want these pieces to be something people have in their family and pass it on to their kids," she says. "We want these pieces to be part of their family."
$26 starting; Pigeon Toe Ceramics, pigeontoeceramics.com