By Jon Shadel | Photos by Jason Kaplan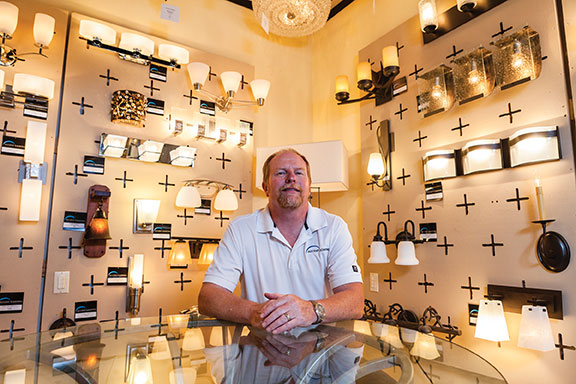 "It all comes down to the fact that we know lighting," says Bob Warmbold, manager at Accent Lighting, a lighting showroom in Lake Oswego that Residential Lighting magazine recently named Top Showroom of the Year for Exceptional Community Involvement. This is Oregon's only showroom with lighting consultants certified by the American Lighting Association (ALA), and Accent Lighting's consultants use their experience to guide customers to lighting design solutions.
"It really starts with the basics, the light bulbs," Warmbold says. But Accent Lighting's consultants go beyond the basics, guiding homeowners, builders, architects and designers through each stage of the lighting process, from smaller details like selecting lighting fixtures to technical aspects like designing an effective lighting plan.
With just over 100 active ALA-certified lighting consultants in the U.S., Accent Lighting's three staff consultants make clear the showroom's serious commitment to lighting. "Having a certified lighting consultant on staff is essential," Warmbold says. The rigorous certification process verifies they have the experience to properly design a lighting plan.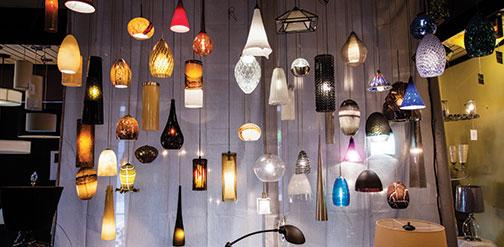 But Accent Lighting's expertise isn't just technical. Their impressive inventory ensures that lighting fixtures match each project's unique style. "A lot of designers rely on us to keep them up to date with the current trends in lighting," Warmbold says. "We display fixtures you just don't see everywhere," adding that the showroom's eclectic selection of fixtures heightens the wow factor.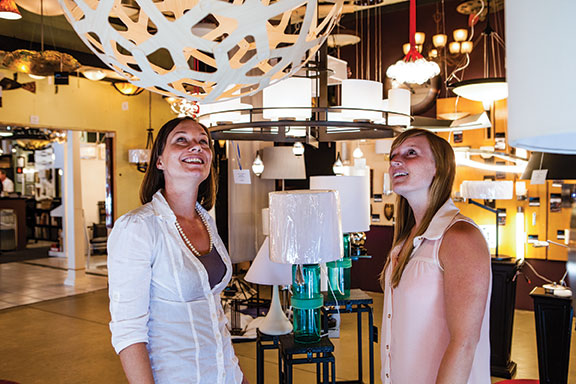 The showroom helps designers experience the cutting edge of the lighting industry. "We always find it very exciting when customers come in and say, 'Wow! Look at that,'" says Warmbold. "We display fixtures that other showrooms just don't have on display. Our customers can come in and experience the fixtures, feel their textures and see how they really function."
"We want to expand the customer's design thinking," Warmbold concludes. "We use the showroom as a tool to open up the customer's mind to what can be possible with lighting."