Serving Up Style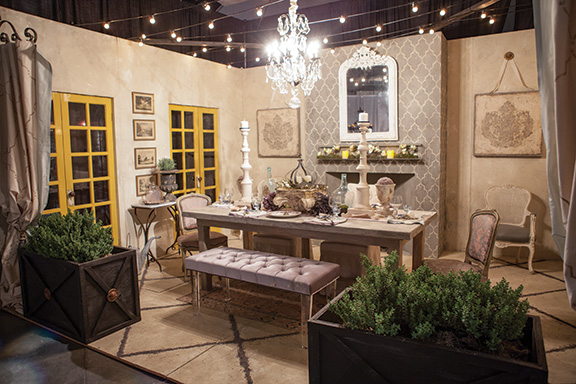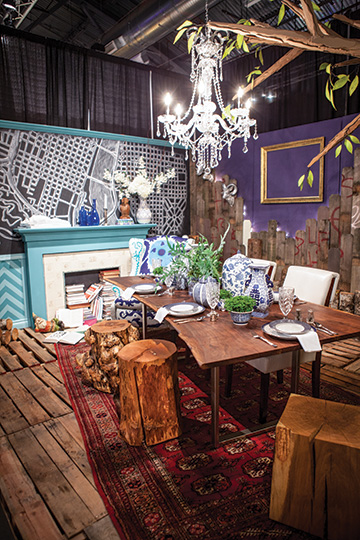 The dining rooms created by Portland-area designers for Serving Up Style, a competition sponsored by Molly's Fund Fighting Lupus, show what can be done when imagination and talent collide.
Each fall designers turn empty 10-by-16-foot spaces into lavish, stylized dining rooms for the competition. They haul in lighting, flooring, furnishings and accessories. They swing hammers and run cable, creating walls, atmosphere and a story. It's all for the love of good design–and perhaps bragging rights to be named Judges' Choice.
The designers ignore their aches, hunger and tired feet. Many of the designers have family and friends who have been diagnosed with lupus, and, to them, the cause outweighs the toil.
Judges hold a high bar when it comes to selecting the top award. They look for many things: appropriate lighting, a curated selection of furnishings, innovation, unique use of materials and surprise. On these pages, we'd like to highlight a few of the designers in this great competition. www.mollysfund.org
---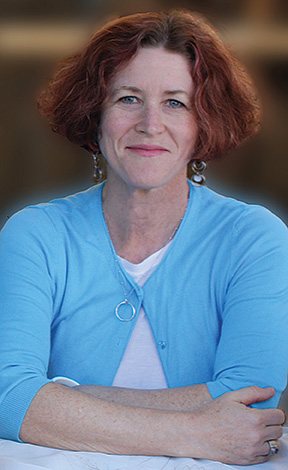 Lynn Feinstein
Möbius Home is a resourceful interior-decorating service with one goal: To help homeowners redesign and decorate their interiors with what they already own. Lynn Feinstein, owner and chief designer, aims to help her clients simplify without compromising their unique styles. She believes that each home should reflect the homeowner's individual taste.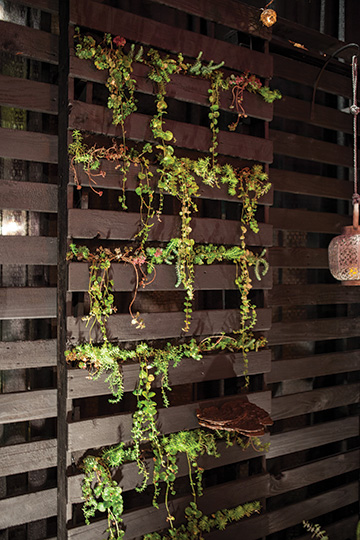 With Möbius' mantra being reduce, reuse and recycle, Feinstein helps her clients decorate without creating needless waste. She knows that sustainability and beauty can go hand in hand. Feinstein encourages everyone to practice thoughtful consumption, and she helps each homeowner source environmentally friendly furniture, materials and accessories to complement what they already own.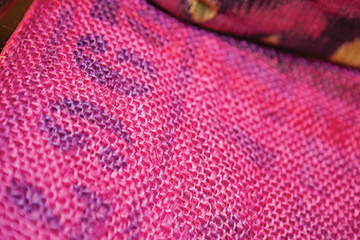 Möbius is perfect for homeowners who wish to reuse their possessions to create a fresh space. Feinstein helps her clients express who they are in the design process, creating a design plan that achieves their vision while being eco-friendly. www.mobiushome.com
---
Boys Fort & Salvage Works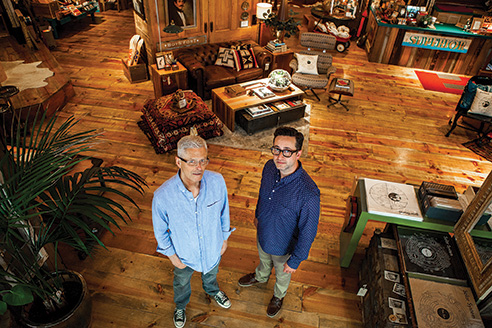 Boys Fort designers Richard Rolfe and Jake France are the brains behind the wildly successful downtown store of the same name. Doing both residential and commercial design, Rolfe and France incorporate handmade furniture, salvaged material and vintage finds in their designs. An eclectic collection of contemporary pieces helps create functional and comfortable spaces.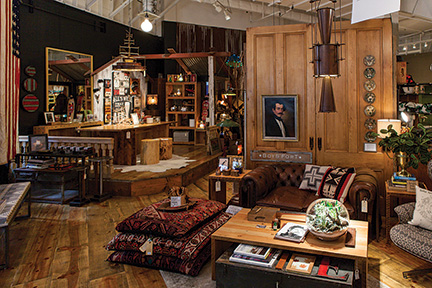 Rolfe and France have recently added to their impressive portfolio, designing rooms in the trendy Sentinel Hotel and Hotel Lucia.
For the Serving Up Style show, Boys Fort teamed up with Salvage Works to create a relaxing setting inspired by impromptu Sunday dinners on a rustic porch. The design incorporates vintage materials found at the Salvage Works store, as well as handmade furniture created by their craftsmen. www.boysfort.com | www.salvageworkspdx.com
---
Jenn Robbins
Jenn Robbins, owner of Muse Interior Design & Consultation, focuses on guiding her clients to discover their own sense of style. For Robbins, the design process is one of shared discovery. "I believe design is something that is inspiring and should inspire others," she says, describing her philosophy.
Robbins is inspired by her upbringing and family traditions. Her father fostered her interest in residential construction. As a child, she would sit with him and draw sketches for designing interior spaces. The older of two daughters, Robbins entered design school in her 20s to carry on the family tradition in construction and design.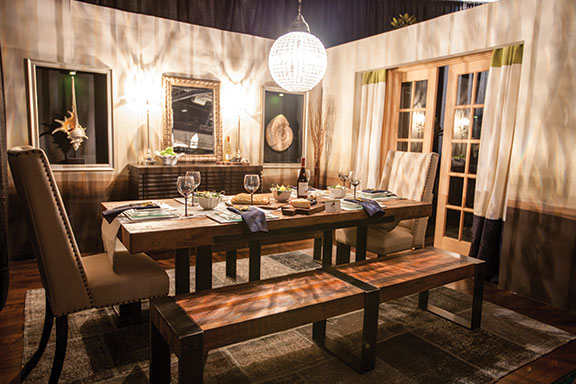 Inspiring luxury interiors, Robbins works on all types of projects. From color and finish consultations to complete homes and everywhere in between, Robbins works with homeowners to find the best options for their budget. If you are looking for an inspired look for your home, look no further. www.muse-interior-design.net
---
Photography by Fred & Holly Stickley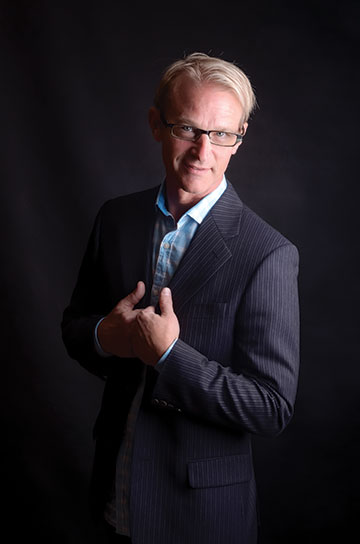 EARLY IN HIS CAREER, PORTLAND INTERIOR DESIGNER JOHN THOMPSON LEARNED NEVER TO MAKE ASSUMPTIONS ABOUT HIS CLIENTS' PRIORITIES. So when Wendy Newey told him that buying local was imperative in creating an interior for the 1,100-square-foot Pearl District condo she shared with her husband, Mark, he took note. "Wendy said she wanted to focus on things made in Oregon and support her neighbors," Thompson says. "As a native Oregonian, I gravitated to this quite naturally."
Thompson has more than two decades of industry experience, and he has designed some of Portland's nest homes. His impressive portfolio of work ranges from comfortable homes for Nike and Tripwire executives to contemporary condos in the Pearl. Newey was drawn to his wealth of experience as well as his laid-back charm.
"John had all of the right connections, since he works with so many local artisans and craftsmen," Newey says. She and Thompson found inspiration by scouring nearby shops together, selecting fine accessories such as porcelain and decorative jars. Larger items—like handwoven rugs, dining chairs and the Art Deco tea table in the living room—were also sourced locally. "John really made this process fun. He listened and helped guide my ideas," she says.
The emphasis on local products and craftsmanship became the basis for the entire project. Thompson designed the living room sofa and had it built by a local upholsterer. The furniture, draperies and pillows were created with designer fabrics from area showrooms. "Textiles are my area of expertise," says Thompson, who also teaches interior design at Portland Community College. "It was important that Wendy understood what she was buying, and in the end, she chose nothing less than the best."
Thompson focused on the details to create a space that feels inspired. Rectangular furniture gives a sense of unity and balance to the small space. Custom draperies soften an oddly angled wall. A mini-office area has been replaced with a generous dining table for entertaining guests. And in the living room, a medium olive-green paint blends with the outdoor foliage of the surrounding cityscape.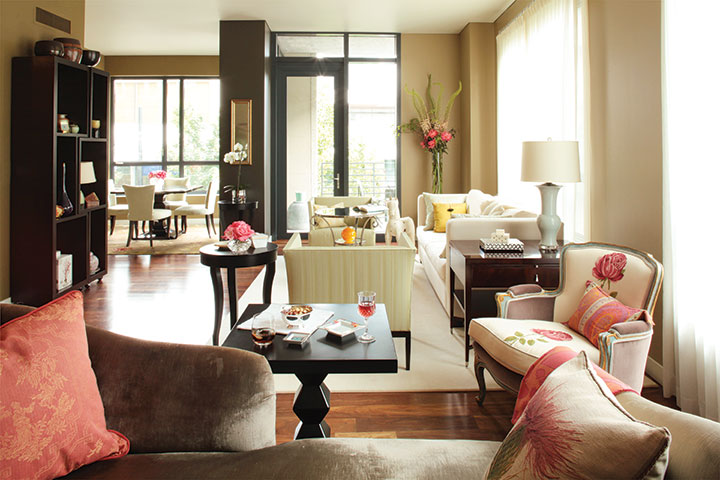 By working closely with Newey, Thompson was able to bring the client's personality into the space. "John didn't rush the process," she says. "He let things come together organically, and I feel really good about what we accomplished together."
Newey's husband, Mark, is also pleased. "Not having a definition of what a beautiful space is, I stayed out of it," he says. "But I knew it when I saw it. I loved watching my wife enjoy being involved. John helped create a space that speaks about my wife and our life together. For a sense of place and home, I am so grateful to both of them."
For Thompson, the design process is about listening for his clients' passion and pace at the beginning, and leaving them satisfied and excited at the end. "I truly believe we are doing this together," he says. "Design talent, resources and project management are nothing without inspiration and desire. Whether my clients get extremely involved or not, I still have to build a relationship and bring out their passion. Even if home isn't an important part of their life at the beginning, it will be at the end." www.johnthompsondesigner.com
---
By Jon Shadel | Photos by Linda Evans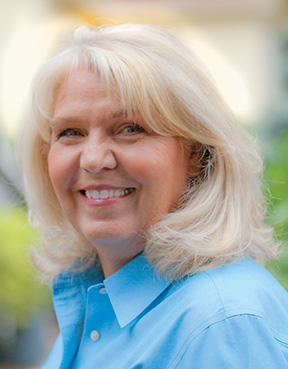 LINDA EVANS IS ONE OF PORTLAND'S MOST ACCLAIMED AND RECOGNIZABLE DESIGNERS. HER PROJECTS HAVE BEEN FEATURED ON HGTV AND IN BETTER HOMES AND GARDENS MAGAZINE. She has won awards from the Oregon Remodelers Association, the Home Builders Association of Metropolitan Portland and the National Association of the Remodeling Industry.
Owner of the design-build firm L. Evans Design Group, Evans brings decades of experience to her projects. As a designer and contractor, she manages every aspect of a remodel, from the placement of walls and windows to the choice of colors and accessories. Her knowledge of how the design and build processes interconnect translates into spaces that match each homeowner's individual taste. And that is what Evans is focused on—knowing her clients well and helping them discover what they really wish to achieve.
Despite her acclaim, Evans speaks with a rare sense of humility and authenticity about the work she is so passionate about. Below, she shares what inspires her designs, which projects she enjoys most and how she made her start in the industry. www.levansdesigngroup.com
---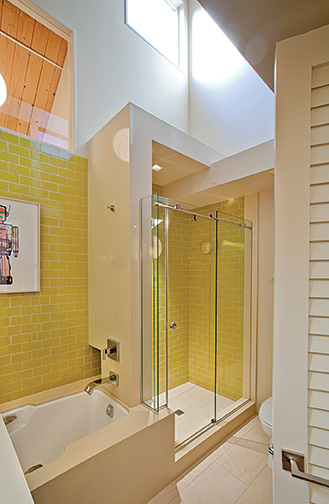 What type of design project do you like to work on most?
There really isn't a specific design project I don't like, but I love to do whole-house remodels—whether all at once or over a span of years. I like to be in a position where I'm working with homeowners who trust a designer to put together a whole package. Although I do all kinds of design projects—bathrooms, kitchens and more—I like to go through whole houses and work with clients in that way. You really get to know the characteristics of the homeowners and can quickly identify their likes and dislikes.
What is your favorite part of being a designer?
You never get bored. Something changes every day. This is a great career because there is always something new and different. I could work with five identically sized bathrooms, and each one would be different because of all the great products on the market. It's just exciting and constantly challenging. I simply enjoy what I do.
What style are you most drawn to?
I like warm and comfortable contemporary styles, but I live in a1905 historic landmark home. I laugh about this as it always seemed a little crazy to me. I work on traditional projects and can get my head wrapped around the details of a traditional home. But there are just as many details in contemporary design. I'm drawn to modern, streamlined designs, but I don't live that way. I don't know what that says about me.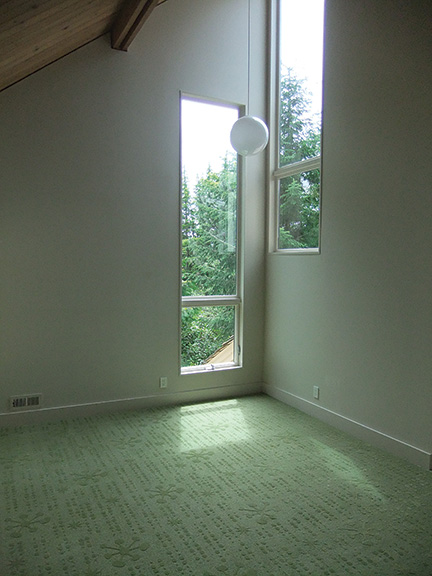 What is your design process?
It all starts with the client. I initially sit down with the homeowners for an hour or two. They really have to determine if they like my approach. After that, we'll start with a design agreement to make sure we're all on the same page, so we can figure out what they like, what's going to work in their home and what's going to work for their budget. I try to get homeowners everything they want in a design. It's very detail oriented, helping them decide on the products they really like. I prefer to design and build the project—I think that's key. If there's a problem, I can directly solve it, and if there's a question, I can answer it.
How did you get into the industry and the business of owning your own design and build firm?
I was raised on a farm in the Midwest, and we had to be very self-sufficient. My parents were really talented, and their hard work and creativity rubbed off on me. So I went to college for design, as I always loved the creative process. I moved to Oregon in the late '70s, and one of my first jobs was designing custom contemporary furniture. I grew from there and worked in design for a big-box store where every kitchen had three options: pink, pale-blue or mint-green laminate countertops. I've spent years working for other smaller remodelers, growing and developing my skills. I've always had the drive to push forward and do it myself. I can thank my parents for being creative, never giving up on a challenge and instilling a work ethic in me.