Finding Beauty in Old Structures
Photos by Jason Kaplan
Many historic Oregon structures are facing imminent demolition, but fortunately some are being deconstructed for reuse. In Portland, new city rules require houses more than 100 years old to be deconstructed. In rural communities, lovely old barns are being dismantled, and the material is being sold to make beautiful furniture and interiors.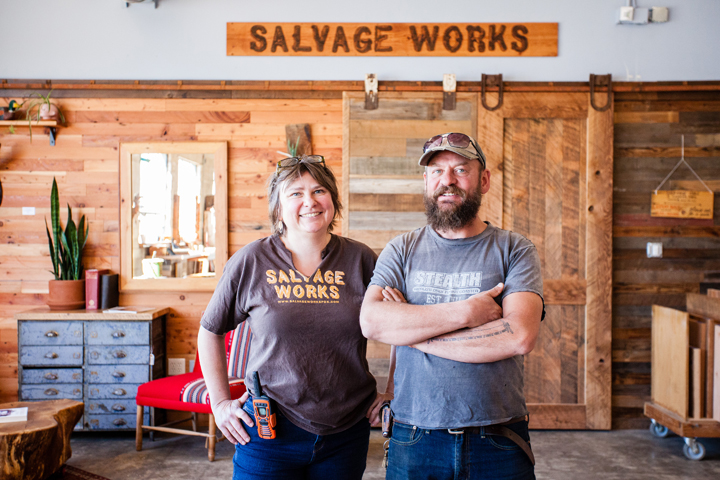 For the last six years, Salvage Works' sibling owners Rachel Browning and Preston Browning have dealt in repurposing lumber from old barns and houses found all across Oregon and Southern Washington. In addition to selling the wood itself, they also build custom furniture, tables, shelves, mantelpieces, accent walls and a variety of other unique pieces.
"The idea is to provide homeowners with a warm, rustic look and also give them a piece of Northwest history right in their homes," says Rachel, who runs the financial and marketing side of their business. The distinctiveness of their products also appeals to a broad range of commercial clients, and their work can be seen in stores, restaurants and bars across the state.
Virtually everything in Salvage Works' inventory has a story behind it, including details and pictures shared on their Facebook and Instagram accounts. Some of their inventory, for example, was procured from a property belonging to the Kruse family, who were original Oregon Trail homesteaders. A cavalry training barn from Central Oregon came in recently, as has a barn from Sauvie Island.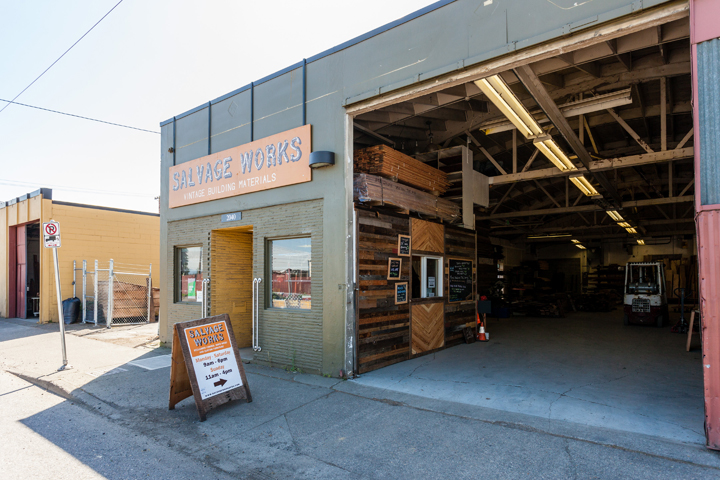 Preston, a lifelong craftsman, first found inspiration for this type of work when their architect mother decided to use aged lumber for one of her projects. "I spent a summer de-nailing and scrubbing down old beams for her," Preston recalls. "And he was only 12," Rachel interjects with a laugh, giving insight to just how far back his experience goes.
As Preston grew, so did his interest and skill, having spent countless hours restoring antique furniture and creating pieces of his own. After moving to Portland in the 1990s, he started the first iteration of Salvage Works on Northeast Alberta Street. He had a tiny store in the front, a shop in the middle and a bedroom in the back. He was building furniture, showing in the very first Last Thursdays, with Rachel hosting the parties and selling the work. Fast-forward 20 years to a 25,000-square-foot complex of showroom, warehouse and wood shop, with 13 employees, and Salvage Works is still a family-operated business, with Preston running the warehouse and shop, and Rachel selling the work.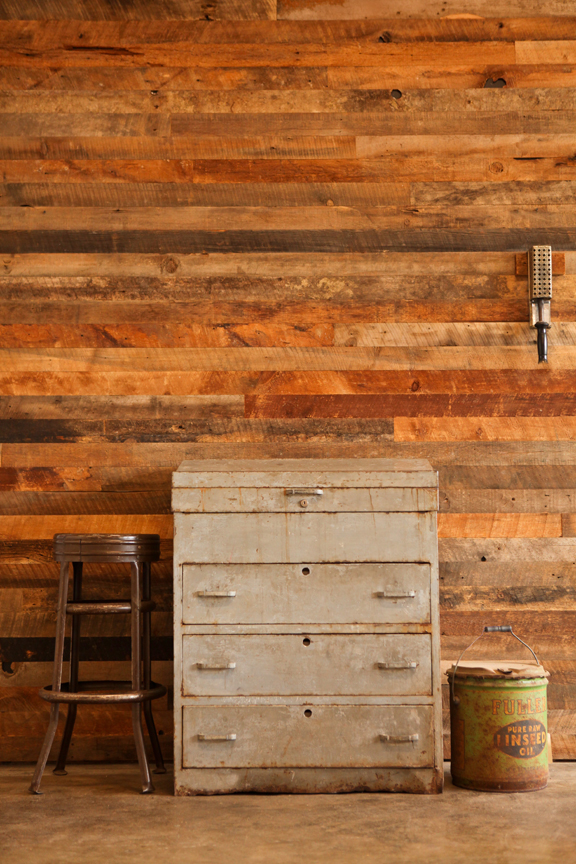 Fortunately, the process of locating material has vastly improved from the old days. Salvage Works buys in bulk from contractors who painstakingly take down houses and barns by hand, leaving their crew with loads of beautiful lumber to play with. And with a growing customer base that greatly values their work, Salvage Works intends to keep the momentum going.
"If you ever wonder where our old-growth forests are, they are right here, in the wood," Rachel says. "Material with this much character and history can only be found in our old structures."