Every homebuyer has different needs and desires when it comes to their home purchase. And when it comes to choosing a mortgage, clients have differing levels of understanding in regards to the multistep process of lending. It's important to look at short-term and long-term goals, since buying a home has a significant impact on one's multifaceted financial picture.
Not every lender is equal. Evan Swanson, a Certified Financial Planner™, loan officer, and branch manager at the Portland location of Cherry Creek Mortgage Company and its division, Swanson Home Loans, strives to serve each client based on their unique situation. It is very unusual in the mortgage industry to have a loan originator who also holds a CFP® designation. This competency gives Swanson a way to help clients select a home loan that complements their holistic financial plan.
---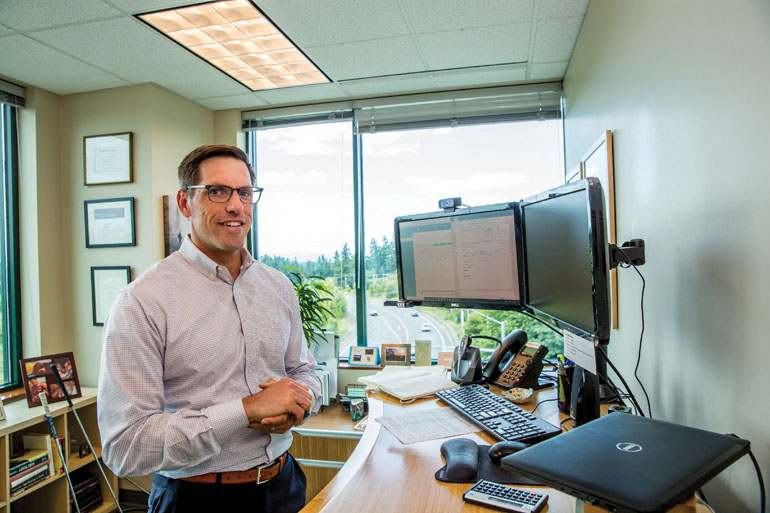 Evan Swanson
---
"I have been in the mortgage business since 2002, and witnessed the housing crash," Swanson says. "One of the things that motivated me to pursue my CFP® designation was that I wanted to help households make smart financial decisions when it came to financing their home."
Swanson believes that he is the only licensed loan originator in the state of Oregon who also holds a CFP® designation. He developed the Four Pillars of Financial Well-Being approach, which provides a framework for potential homebuyers to consider their overall financial health within the context of owning a home.
"Most households approach the home-purchase process with tunnel vision, meaning that they are not taking into account their path toward retirement," Swanson says. "They're not taking into account cash flow or types of debt and what kind of financial cushion or savings they may have in place. We get to have conversations about how to make their money work for them and how homebuying fits into the overall picture."
For instance, clients may come in ready to purchase a house and intend on using a large chunk of money. After going through Swanson's Four Pillars of Financial Well-Being framework, Swanson may recommend a smaller down payment to use the leftover funds to reduce other debts or boost retirement savings. That's a comforting approach for most homebuyers, who may be anticipating an experience where the lender is simply trying to originate the loan and isn't concerned about the homebuyer's long-term needs of homeownership.
---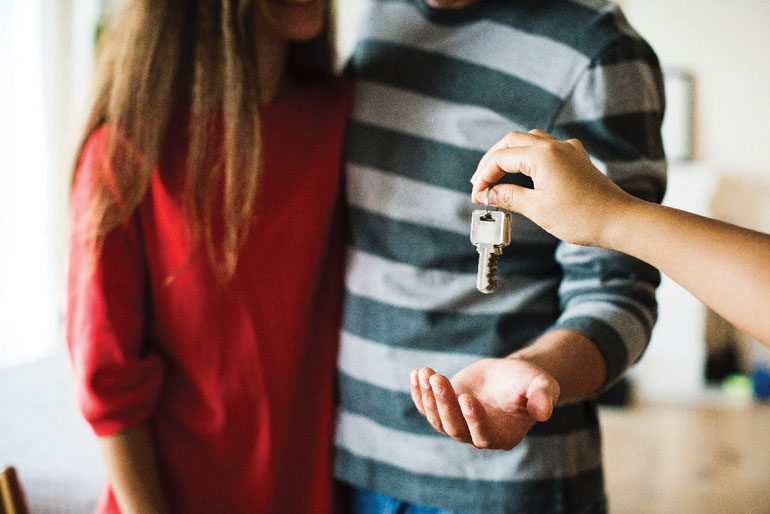 ---
An accurate anticipation of mortgage costs — all of them — helps clients get a full picture of the process. Many potential homebuyers approach the mortgage lending process with trepidation, because they aren't sure what costs are involved, and not all lenders are up-front about providing information on fees. Swanson's team offers a home loan service without surprise: They address questions up front and provide a transparent experience from start to finish.
"I understand that everyone moves at a different speed and they have different questions and concerns," Swanson says. "I'm a totally open book and I'm more than happy to be honest with people about what fees are, where the money goes and overall financial transparency. I'm a firm believer in putting the cards on the table, because that's going to help me identify how I can best assist this customer."
Whitney Minnich and her husband bought a home through Swanson Home Loans in 2018. She is also a realtor and enjoyed her experience with Swanson Home Loans, as both a customer who has gone through their process as well as a professional partner. Minnich did her due diligence and interviewed three loan officers before choosing Swanson. "As a buyer, knowing someone will hold my hand the whole way was really reassuring, because even though I'm in this business there was still some of that needed," Minnich remarks. "Evan was the only one who gave me what I asked for and answered all of my questions."
Getting started with Swanson Home Loans is often as easy as a quick phone call. They can collect an application and credit report over the phone, and they typically have the consumer preapproved by the end of the phone call.
---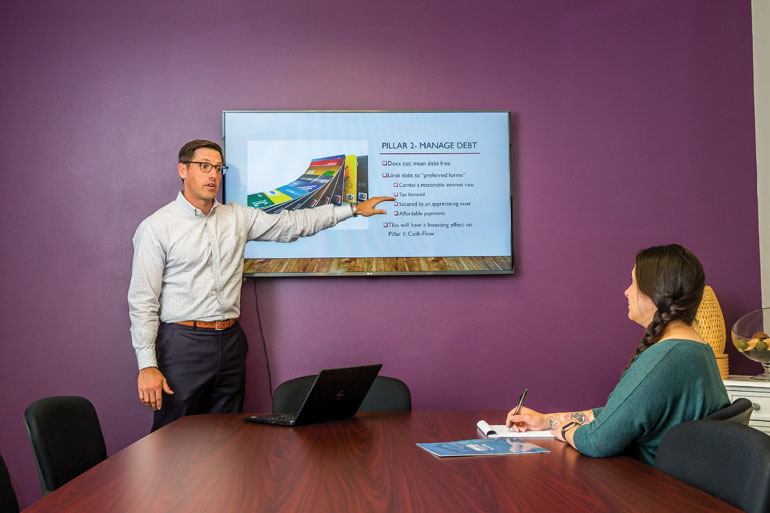 ---
The Four Pillars of Financial Well-Being
Evan Swanson's Four Pillars measure, manage, create, and grow wealth, with a goal of increasing home buying power as well as overall financial well-being.
1) Measure Cash Flow It is impossible for a household to build long-term wealth if they are consuming every dollar that they earn. Step one is to measure a household's cash flow and make sure there is money left over at the end of the month, which they can use to grow net worth.
2) Manage Debts Managing debt does not mean being debt-free; it does mean reducing undesirable debt where possible and moving toward affordable payments on other necessary debt.
3) Build a Financial Cushion Pillar Three is about building a cushion, which takes into account minimal financial needs, as well as lifestyle, to work toward having the means to weather financial emergencies.
4) Finally, Build Long-Term Wealth Building long-term wealth means maximizing smart investments such as contributions to a 401K or IRA.
---
For more information, visit SwansonHomeLoans.com.
Cherry Creek Mortgage Co., Inc. NMLS# 3001, dba Swanson Home Loans. Oregon License Number ML-4807.