A new linen company based in Portland draws on the strength of motherhood.
---
As a child of the '80s, Shay Carrillo spent her days creating her own ESPRIT catalogs and loving on the United Colors of Benetton. She pursued her fascination with textiles and making things in San Francisco as a stylist, photo producer and art director, roles that allowed her to raise her children alongside her career. "My highest aspiration has always been to be a mama," Carrillo says. Now, with her kids mostly grown, Carrillo is channeling her energies toward disrupting the linens industry with MADRE, a line of domestic linen household goods she launched in 2019 with her business partner, Jeanie Kirk. We spoke with Carrillo about the future of MADRE and the pleasures of homegrown linen.
---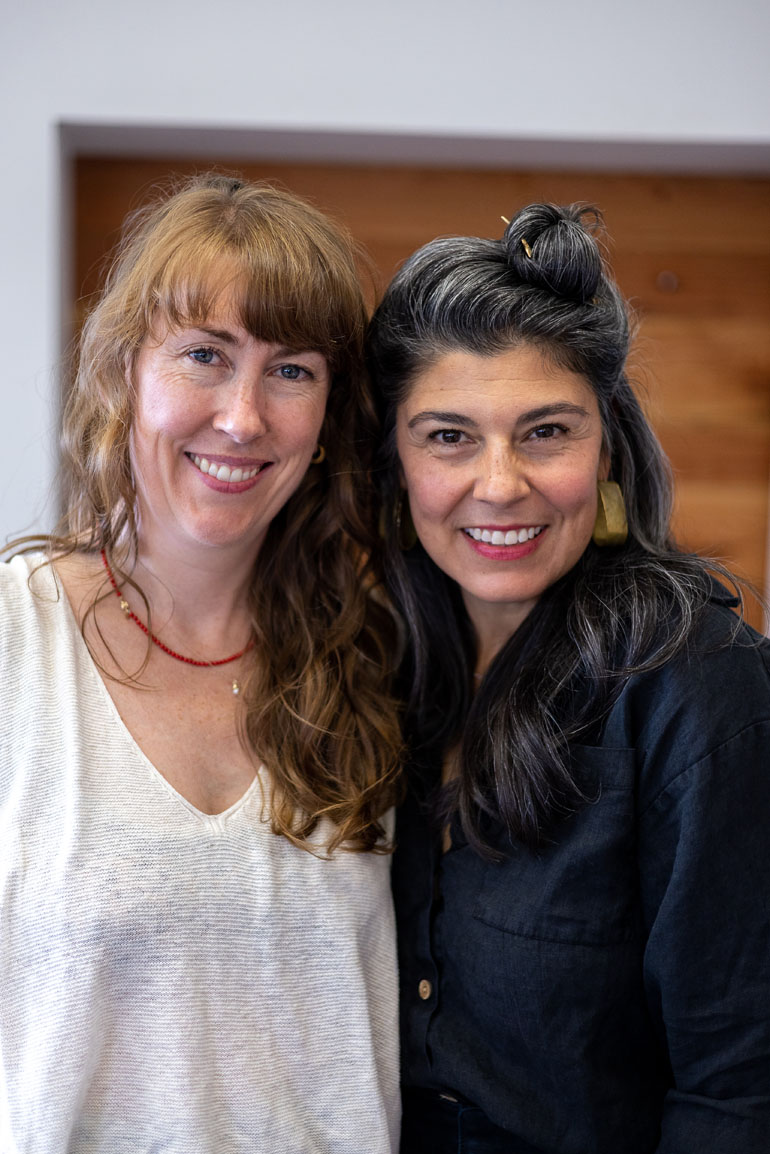 ---
Can you tell us about the moment when MADRE came into being?
In 2019, soon after my business partner, Jeanie Kirk (pictured above), had become a mama to her first child, she had my family over for breakfast—we discussed many things but mostly motherhood and work. Jeanie was wanting to pause her nonprofit work, and I shared that I wanted to make changes to my then business npg (non-perishable goods)—that I wanted to focus on linen and to grow into bedding, and to really have a transparent supply chain. I really didn't want to work alone anymore. She said, "If you ever want to work together again, I'm ready!" Within a week's time of that first meeting, we learned of the growing domestic linen movement right here in Oregon and it was our sign.
Why MADRE?
The name MADRE came to me in a dream—it literally woke me up. I texted Jeanie immediately and it resonated for her, too. We are both deeply stirred by mothering and homemaking and the energy of the mama archetype. We began meeting at our dining room tables and discussing the vision for this little brand—a product-based brand that can also be a force for good and embody our values for life, home, art and, of course, motherhood.
---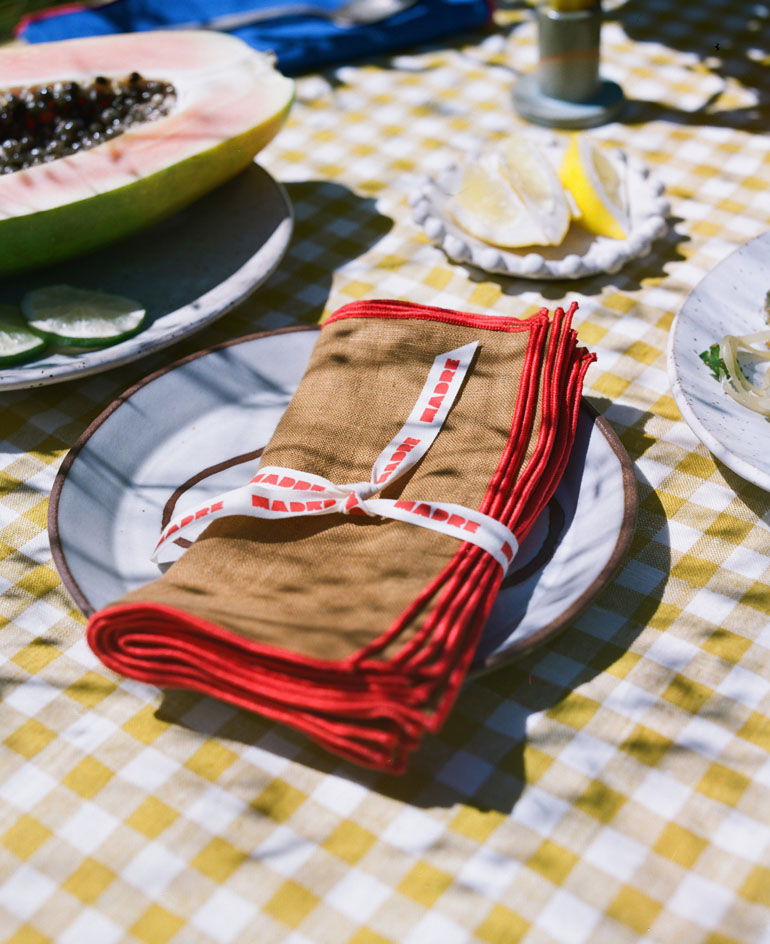 Photo by Emily Krouse
---
Why is it so important to you that these linens be made domestically?
While operating npg, there were many things I felt good about: slow design, repurposing of materials and local manufacturing. But I never felt great about the linen I was using and how it was produced; it came from China, and I couldn't trace the mills to know if their practices and standards were in alignment with my own. We believe a return to domestic linen will have tremendous and good impact on many aspects we care about: local food, local farming, soil regeneration, disrupting globalization, midlevel job creation and so much more.
How do you think about color when you're creating these linen lines?
We are both lovers of art, fashion, food and travel. When we are creating color combinations we talk about all these things—artists, meals, places and the colors that take us into these experiences.
---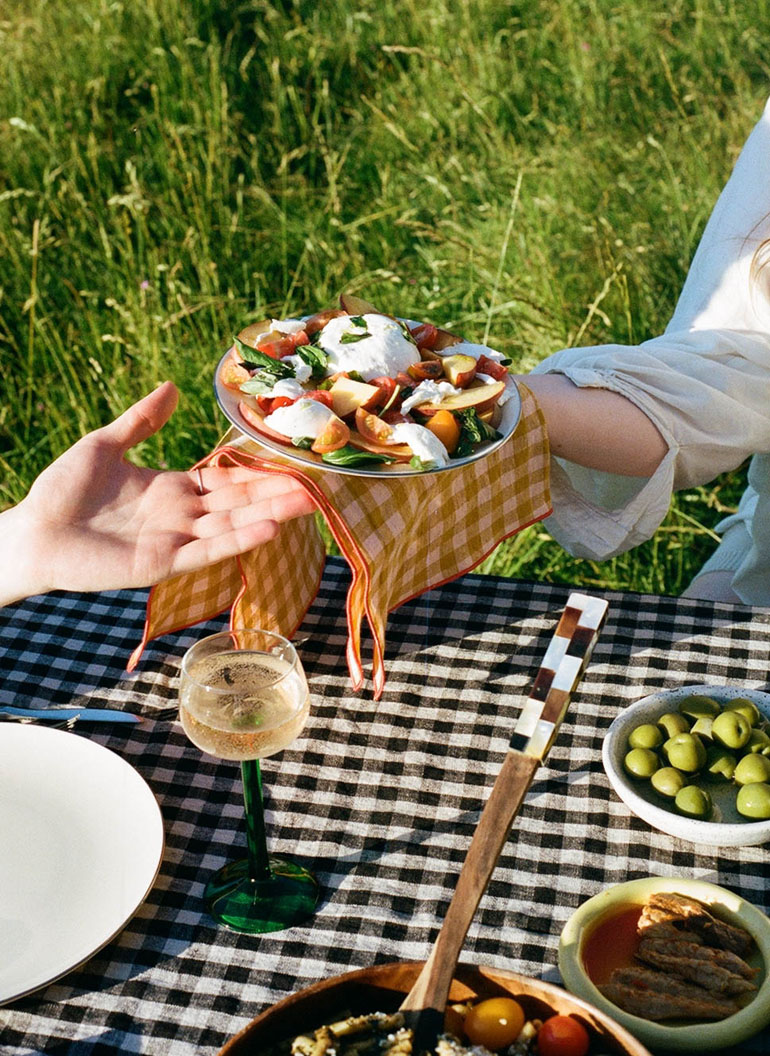 Photo by Kate Shannon
---
What's compelling about linen?
Linen is our favorite textile. Ancient, antibacterial, antifungal, hypoallergenic, more absorbent than cotton and naturally stain-resistant, linen doesn't pill and it is moth-repellent. Linen comes from the flax plant, which grows well with little water and doesn't require much if any fertilizer or pesticides. As a result, linen is very nearly naturally organic. The flax plant sequesters carbon, grows well in rotation with other crops, and the components of the flax plant not used to weave linen can all be used by other industries. We love linen's strength and durability nearly as much as how it softens over time. Linen is the ultimate heirloom textile. We dream about MADRE linens being passed along from generation to generation.
---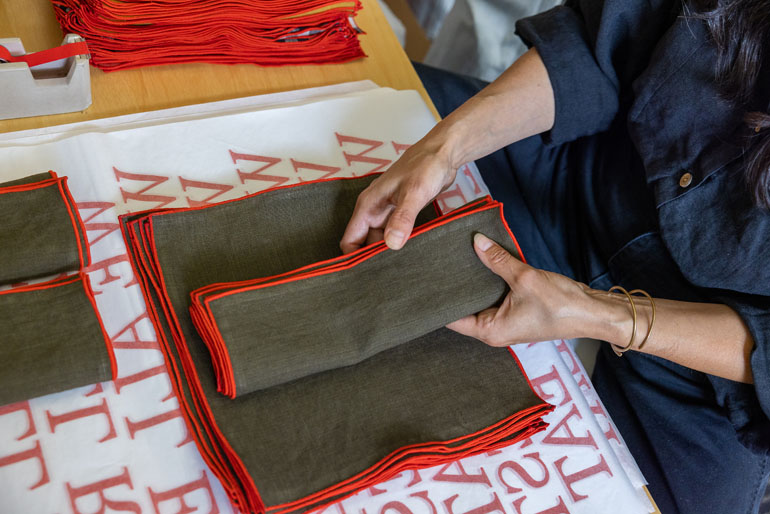 ---
Talk to us about the red lining.
We wanted our logo to be bold, to take up space, to be unapologetic. We decided on red because it is a powerful, unshrinking color—the color of the heart. When we were planning our signature collection we loved the irreverent way it paired with our first linen colors. We were pretty uncertain if it would resonate for others, but to our delight, people love it.
What's the future of MADRE?
First, that it allows us flexibility to be the mamas and partners we want to be. But not far behind this, we envision robust retail, wholesale, rental and hospitality legs of our business and a "big mama" 10-year goal of owning and operating our own spinning and weaving mill once linen is being grown to scale here in the Pacific Northwest. Our tag line is "We all eat, we all rest," and we aim to live deeply into this ethos.
---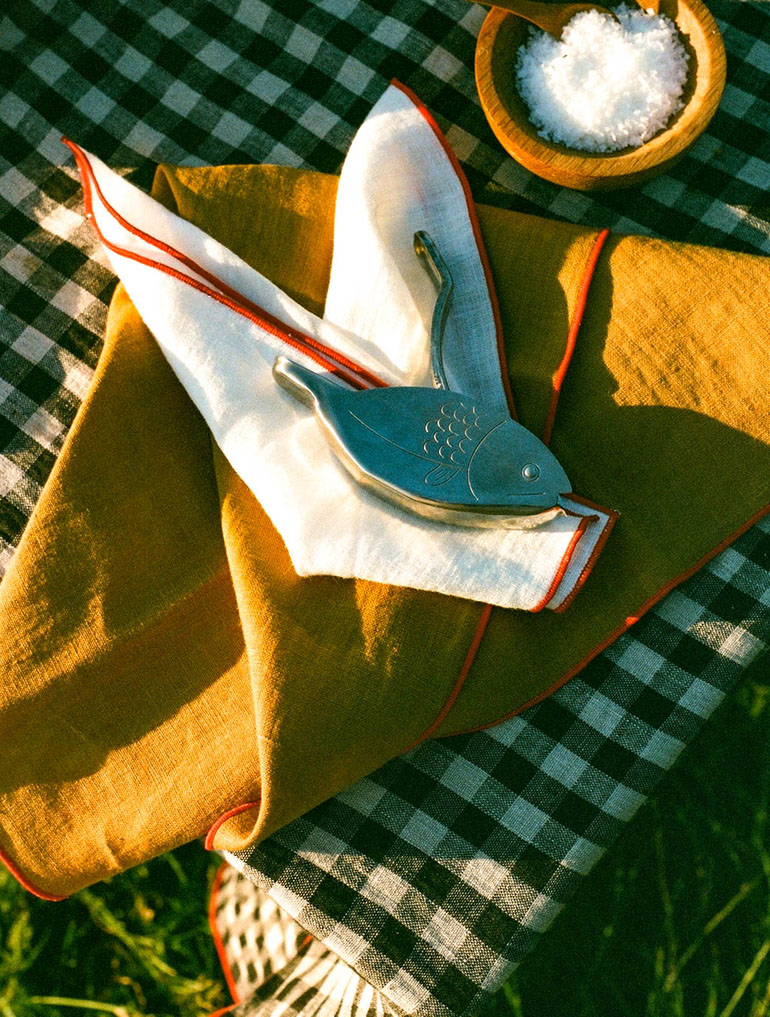 Photo by Kate Shannon