For glass artist Steven Cornett, function is an important aspect of the creative process. "I got interested in glass when I was a college freshman," he says. "I was studying art and learning metalworking and sculpture. One day, a friend showed me a blown-glass pitcher that a professor had made. I liked that it was something you could use and that it was art, so I visited a glass class, and I was hooked on glass-blowing."
Cornett, who grew up in Roanoke, Va., got a degree in glass and ceramics at Virginia Commonwealth University in Richmond, Va., in 1992 before eventually returning to the school for an M.F.A. In 2002, he moved to Ashland, Ore., where he works out of a glass studio in Talent, Ore.
A few years ago, he began making light sculptures, which he calls lanterns. "Lighting has always been an interest of mine," he says. "There's a natural combination between light and glass. When you're working with glass, it's hot and glowing and turning the final piece into a light sculpture restores some of that intense glow."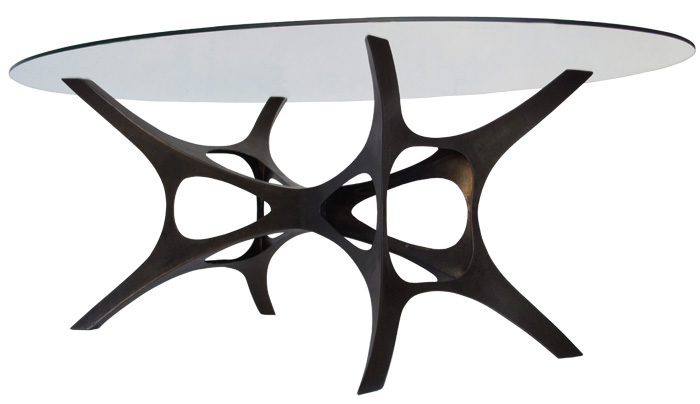 He begins each lantern (below) with a drawing to help establish the lantern's color and shape. Each piece is made from the top down and the legs are added last, but shaped and attached while the piece is still hot. "The lamps are made in layers with the clear layer made first and then the colored layers added later, which are made up of broken pieces of glass to give the textured look," he says.
After each piece is finished, it is placed in an annealing oven, which cools the glass slowly in order to prevent it from shattering. "For me, making lighting is a way to make glass art more accessible," he says. This 16-inch by 10-inch lamp is $425.
Contact glass artist Steven Cornett via e-mail at stevenaco[email protected]. His work can be seen at the Illahe Studios and Gallery (215 Fourth St., 541-488-5072 or go to illahegallery.com ) in Ashland, Ore.