Western Interlock's personal touch sets it apart in the world of paving stones.
---
Is your home an Oregon lodge-style that fits just right in Bend? A modern farmhouse that sits pretty in the Willamette Valley? A contemporary classic high up in Portland's West Hills?
No matter the home or the style, Western Interlock manufactures the high-quality paving stones that can make any outdoor hardscape area shine. The company — founded in 1990 and based in Rickreall, Oregon, in between Salem and Dallas — makes a wide variety of pavers and wall blocks for patios, driveways and fire pits in all shapes and sizes, including smooth, cobbled, textured and rustic.
But ask Nathan Wright, creative and marketing director for Western Interlock, what really sets the company apart and he'll tell you: It's the people.
---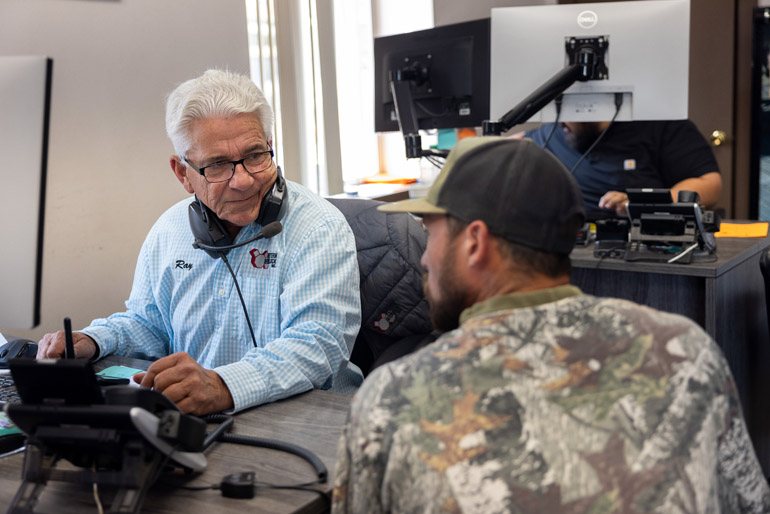 ---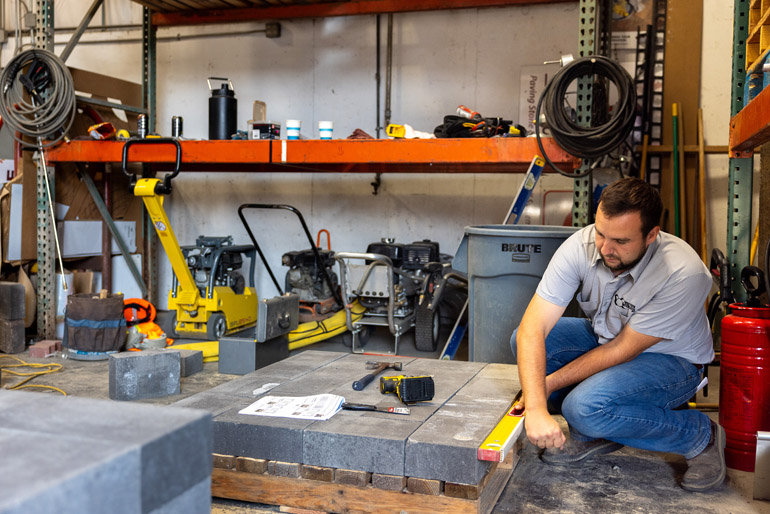 ---
"We are one of the last remaining family-owned paving stone manufacturers in the country, and we're built around that idea of true ownership," he says. "Most of our people have been here an average of 10 to 15 years, so no matter who you're talking to — a salesperson or one of the guys loading a truck — you're talking to someone who knows this industry intimately."
Wright says that deep knowledge, along with a pride in providing top-notch customer service, helps ensure that Western Interlock's customers always come away satisfied.
"You're going to be treated right here, like family," he says. "If something ever goes awry, our people get upset about it and do the best they can to make it right."
From its manufacturing plant in Rickreall, Western Interlock produces pavers that are sold through a network of more than 50 dealers across the greater Northwest, including in Oregon, Washington, Idaho, California, Montana, Wyoming and Utah. The company has built its relationships by delivering products of the highest quality.
"It's like the difference between a $20 bottle of wine and a $70 bottle: Our stuff is just better," Wright says. "And they can be used in just about any hardscape setting."
---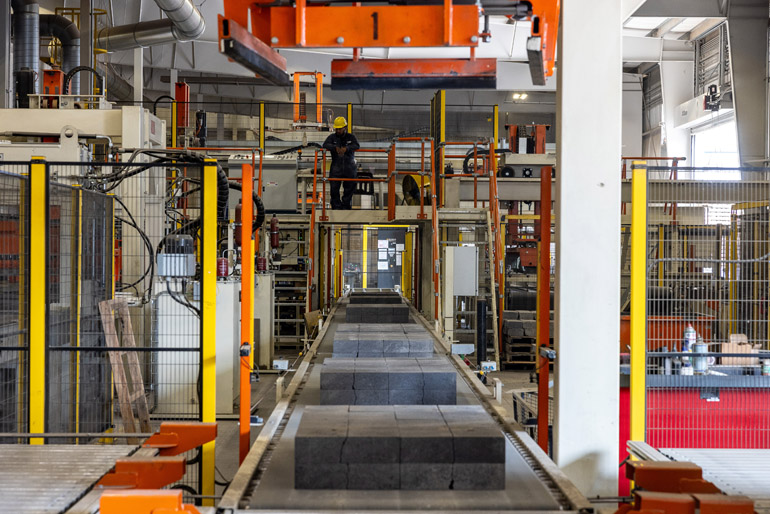 ---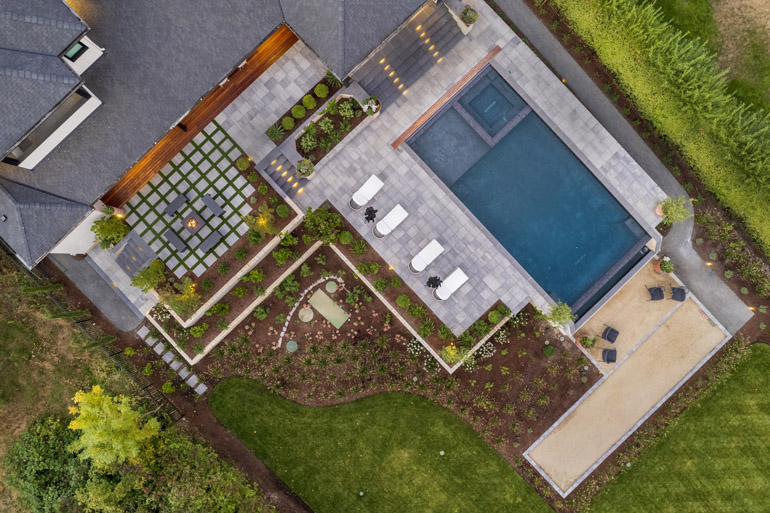 ---
In addition to all of the pavers it offers — more than 40 varieties are listed in the company's latest brochure — Western Interlock can also manufacture custom pavers to suit unique settings.
"We have one of the largest selections in the greater Northwest," Wright says. "There's something in our product lineup that will work for your job, and if not, we are willing and able to run custom stuff."
For installation, the company has a deep and reliable network of contractors it uses to match a homeowner's project with a company. Its experienced staff can also help with design ideas, including on-site consultations. And Western Interlock's website is packed with informational resources for do-it-yourselfers, from paver pattern sheets and project plans to YouTube videos on building retaining walls, designing backyard patios and more.
It's not unheard of, either, for Wright or someone else from Western Interlock to check in with a customer and see their project in person once it's complete.
"It's always very rewarding for us to see the end result," he says. "Our people just really take the time to make sure our customers' needs are met."
---