In 1968, when she was 18 years old, Portland glass artist Linda Ethier learned her first glass techniques from a friend who taught her how to make stained glass. "I loved all the colors of the glass," she says. "I made some small pieces and began selling them at crafts fairs. I've been working in glass ever since."
Ethier taught herself many of the methods that she uses. "From studying Tiffany techniques, for example, I knew you could bend glass, so I figured out how to do that," she says. "And I built my first kiln."
But she's taken her share of glass-technique classes, too. In the 1980s, while living in Vermont, she traveled to the Pacific Northwest to take a class at the renowned Pilchuk Glass School in Stanwood, Wash. Then it was on to a research and development program at Bullseye Glass in Portland, that allowed artists to spend time experimenting with glass. "After working there, I decided to relocate to Portland," she says.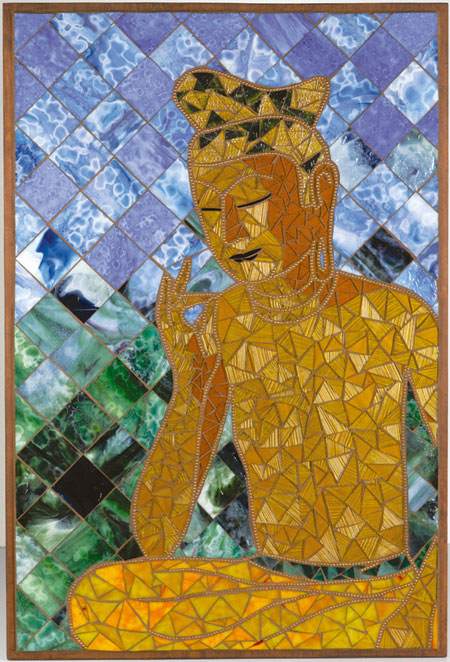 To make her vase forms, Ethier uses the ancient technique of pâte de verre, which involves making a paste of glass frit that is applied to the surface of a mold, then fired. The process allows the artist to create a design in which she has total control over the colors. "I do color samples for every color I think I want to use until I get the right one," she says. "I pack the glass powder with a little water and then pack it into the mold's pieces exactly how I want the colors to be. Each of my pieces is one-of-a-kind because I only use a mold once."
The natural world is the inspiration for Ethier's designs. "I like to incorporate things I see around me," she says. "When I saw some sweet peas that were striped in pink, I knew I would re-create them." The vase costs $4,000.
Contact glass artist Linda Ethier via her website, lindaethier.com.