Urban sociologist Ray Oldenburg famously dubbed them "third places," those communal environments away from home and work — shared spaces for meeting friends, finding solitude and fostering the arts. It's true: In the great coffee cities of the world, from Copenhagen to Milan to Melbourne, cafe culture celebrates the good things in life and imbues a distinct sense of place. That rings especially true in the Pacific Northwest.
Sure, it seems obvious that Portland's lingering gray clouds and ever-present drizzle would inspire a caffeine obsession — no surprise there. But the city's nearly endless number of pioneering roasters and specialty cafes serve up far more than shots of single-origin espresso. They define the social atmosphere of neighborhoods, reflect the identities of patrons and swing open doors to those seeking a homelike places out of the elements and far from the drudgery of daily routines.
In that way, Portland's coffee shops purvey a sense of belonging, and regulars come to claim the aesthetics of their favorites as their own. You can too. I've written about Portland's coffee scene for years, and in that time, I've seen buzzed-about upstarts come and go. A few stalwarts have transcended that hype and emerged as local institutions. Here I highlight a few cafes where I frequently write — especially in winter, when the familiar lights and toasty aromas make the cool, dark days just a tad warmer and a little brighter.
---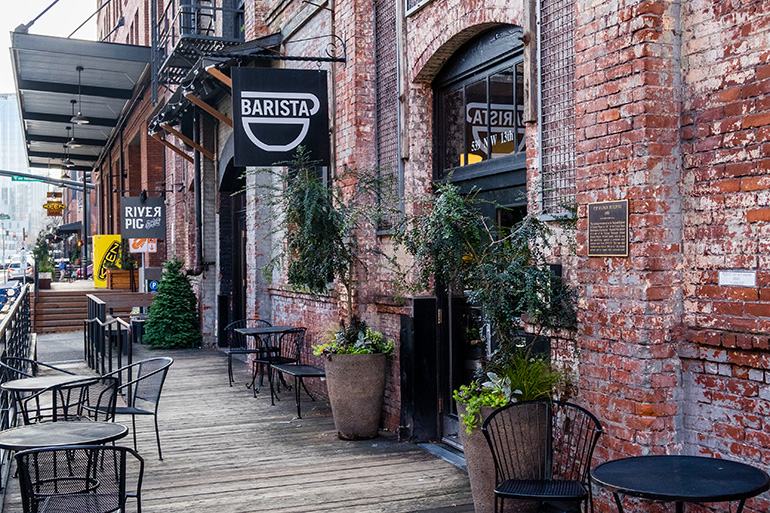 ---
BARISTA
539 N.W. 13th Ave. | 503.274.1211 | baristapdx.com
Rock-star barista Billy Wilson pioneered a new coffee-shop format — the multiroaster cafe — when he opened demitasse-size Barista in the Pearl District. The exceptional drinks menu includes beans from a rotating list of highbrow roasters, à la an upscale beer hall that pours a range of craft brews. Wilson pairs local favorites with acclaimed roasters from across the country — a sort of sanctuary for Portland's much-parodied coffee snobs. The teensy original location is ideal for a quick pick-me-up, while a short walk west brings you to the Nob Hill outpost on Northwest 23rd Avenue, which exudes Parisian elegance.
---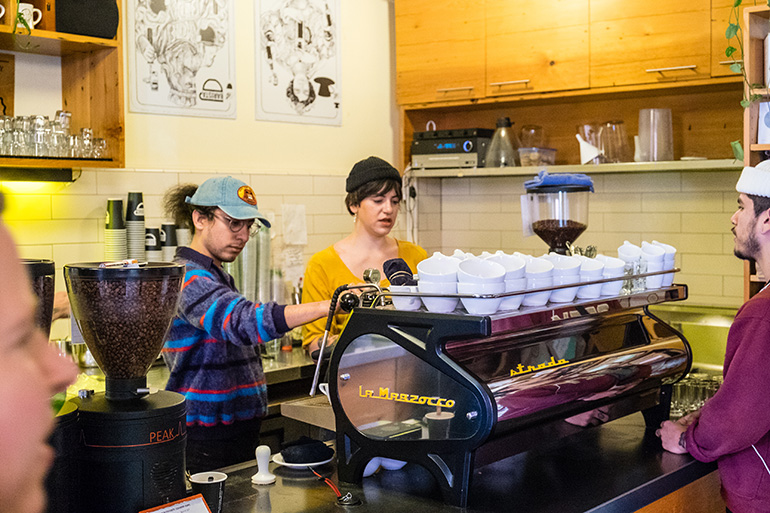 ---
---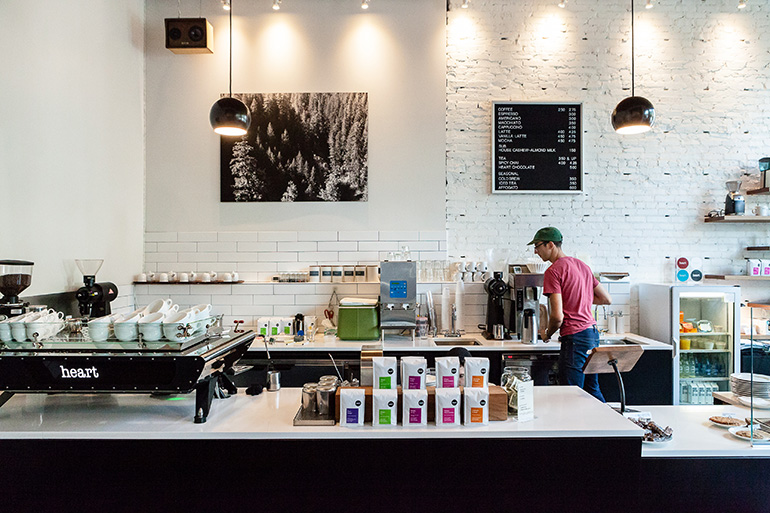 ---
HEART COFFEE ROASTERS
537 S.W. 12th Ave. | 503.224.0036 | heartroasters.com
Finnish native Wille Yli-Luoma was a professional snowboarder when he moved to Portland. But as the city's coffee scene increasingly earned an international reputation, he became obsessed with the craft of roasting — first at home, eventually operating two shops and supplying beans to cafes across the country. His first retail location debuted in 2009 on East Burnside Street. The smaller West End branch feels more intimate, a prime spot to linger with a steaming cup of the distinctly light and fruity house coffee.
---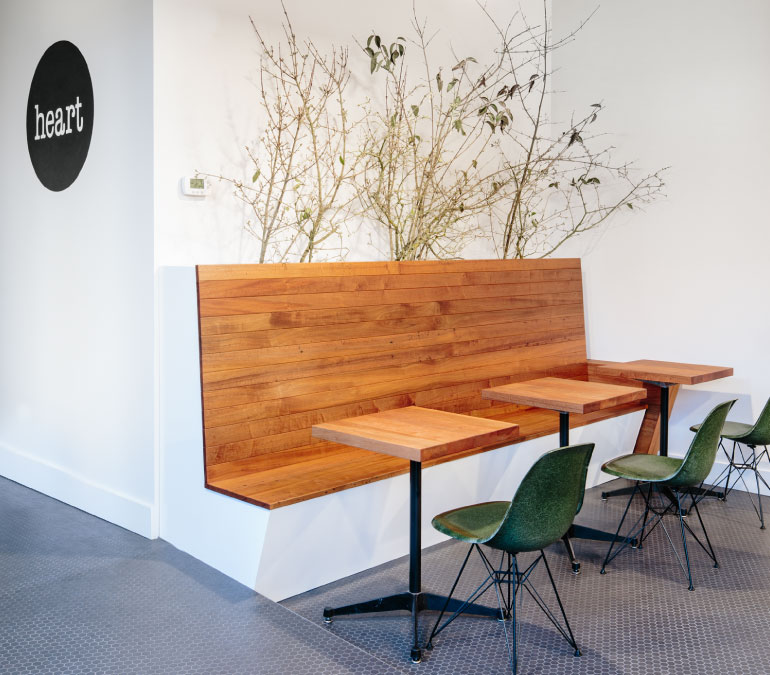 ---
---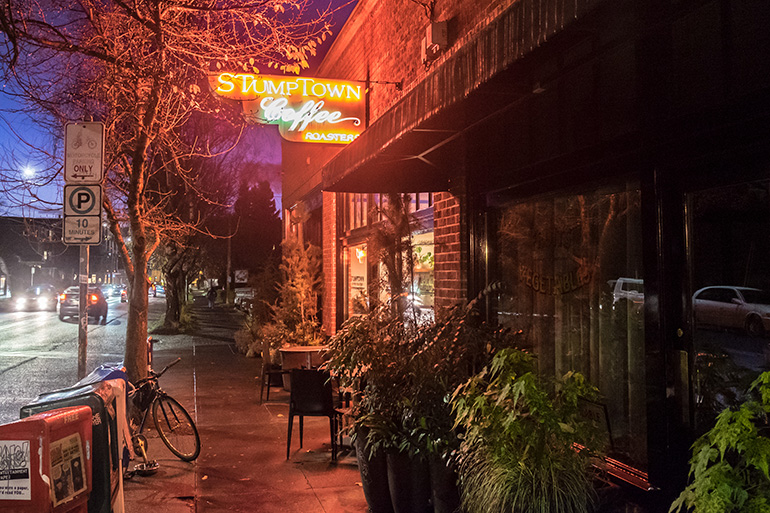 ---
STUMPTOWN COFFEE ROASTERS
4525 S.E. Division St. | 503.230.7702 | stumptowncoffee.com
Starbucks took a step back when Stumptown first entered the spotlight — one of a trio of iconic roasters, along with Chicago's Intelligentsia Coffee & Tea and Oakland's Blue Bottle Coffee Company, that defined what industry insiders dub coffee's "third wave." Today Stumptown operates some five locations in Portland, but don't overlook the cafe on Southeast Division Street, where visionary Duane Sorenson opened his pioneering shop in 1999; that move kick-started a specialty-coffee revolution in the City of Roses and spawned dozens of similar micro-roasters.
---
---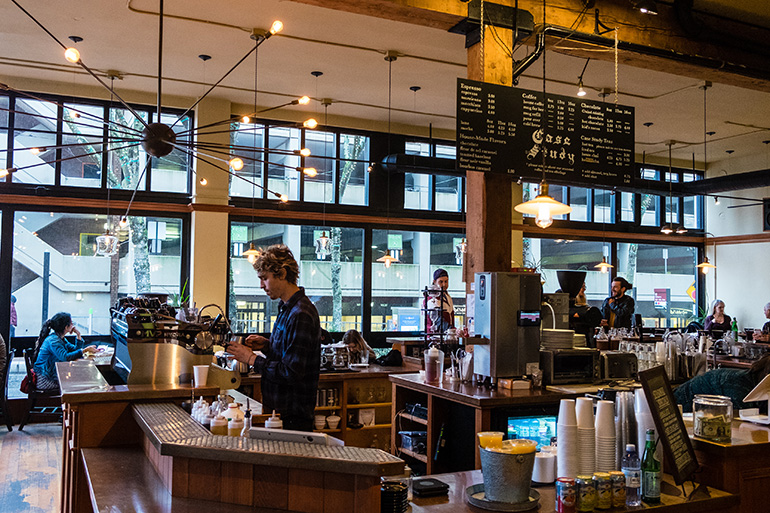 ---
CASE STUDY COFFEE ROASTERS
802 S.W. 10th Ave. | 503.477.8221 | casestudycoffee.com
Solo freelancers camp out here in the early hours of the working days, occupying round tables lining two walls of windows. By midmorning, suited office workers arrive for meetings and quick shots of espresso, which the owners sustainably source from farms around the world. Few coffee shops in downtown Portland have earned such a loyal army of regulars — and for good reason: Case Study's expert baristas craft familiar espresso drinks with small-batch roasted coffee and house-made syrups. Check out their menu of inventive seasonal drinks.
---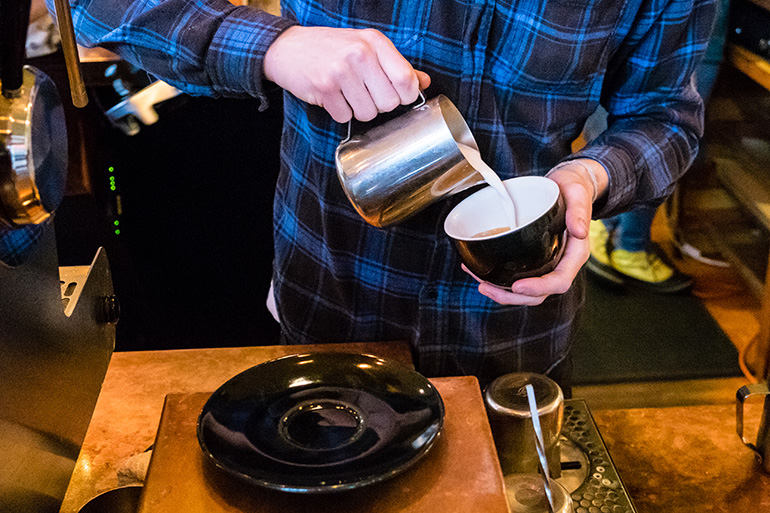 ---
---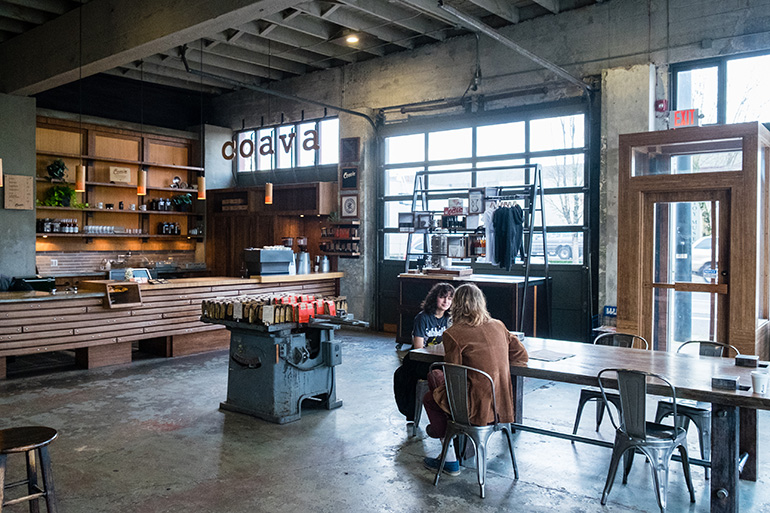 ---
COAVA COFFEE ROASTERS
1300 S.E. Grand Ave. | 503.894.8134 | coavacoffee.com
The original location of this rising chainlet is tucked into an inconspicuous warehouse along Southeast Grand Avenue, where the Portland Streetcar frequently rumbles past. Order a signature pour-over and witness the best of the city's coffee scene drip slowly into a ceramic mug — what's frequently ranked among the best coffee in America. The brew bar shares a sprawling, reverberant space with a custom bamboo manufactory, a fitting example of the collaboration that defines Portland's creative industries as trendy industrial spaces become increasingly sought-after.
---