We met with Zeph Shepard of Proletariat Butchery to show us how he makes his rich, flavorful beef bone broth for use in soups and stews.
---
HOMEMADE BEEF BROTH
INGREDIENTS
5lb. approx. Beef bones, mixture of femur bones and scatter bones (femur bones have marrow, scatter bones do not)
1 onion
6 celery stalks
4 carrots
10 garlic cloves
1 cup vinegar
2 Tbsp. black peppercorns
PREPARATION
1. You have some options here: You can roast the bones in the oven at 400 degrees F. until golden brown, then put them in your stockpot, or you can add the bones in raw.
2. Roughly chop all vegetables and smash garlic cloves and put in the pot.
3. Add vinegar, bay leaves and peppercorns.
4. Fill with water until all ingredients are submerged.
5. Bring to a boil for about 5 minutes, and then lower heat to a simmer for at least 4 hours.
6. Let the mixture cool off, and strain through a colander, then jar and freeze.
TIP: You can do a second batch of broth with existing ingredients. Fill up with water again and repeat.
---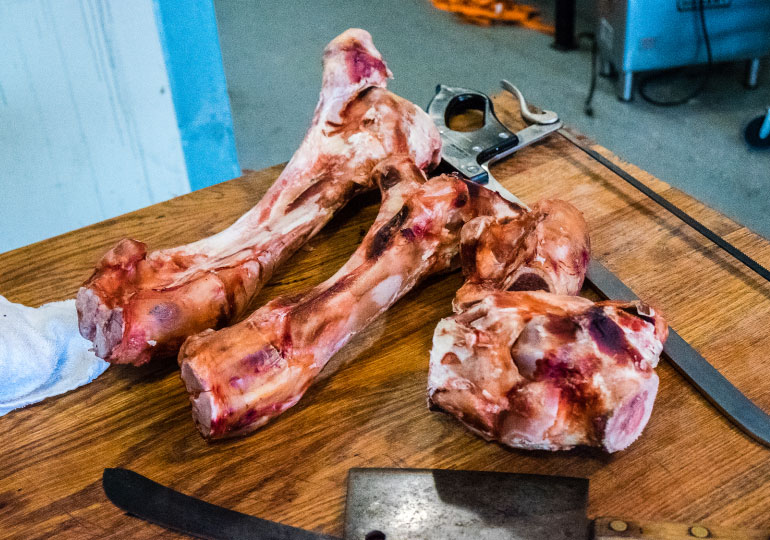 ---
Now use your broth to make beef stew.
More about Zeph's shop: https://proletariatbutchery.com/