NATIVE PEOPLE'S PATTERNED LANGUAGE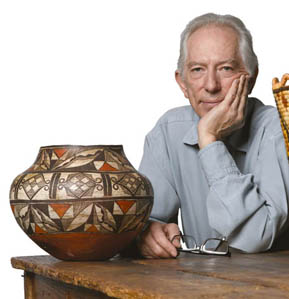 There's a perfectly good reason why it took me more than a decade to cross the threshold of ARTHUR W. ERICKSON INC. (1030 S.W. Taylor St., 503-227-4710 or go to arthurwerickson.com), the small but intriguing tribal antiques store across the street from the main branch of the Multnomah County Library. My in-office day is Tuesday; his open-to-thepublic day is Wednesday. And so it went. Oh, my inner needle-pointer left her share of noseprints on his window, trying to get a closer look at such treasures as this 1910 beaded bag depicting a cowboy on horseback ($2,500 for the 10- by 9-inch gem) or an amazing museum-quality cradle ($15,000).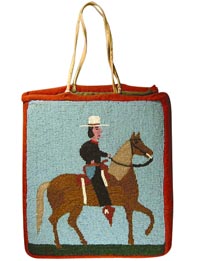 The shop is closed to passers-by so frequently that I started to wonder whether an Arthur W. Erickson really existed. Well, here he is (pictured)! Best of all, this one-man preservation society of American Indian, Eskimo and Tribal Arts is a down-to-earth guy who's quick to pass along his passion for Native American culture. "That cradle on the wall is the best Native American piece in the shop!" says Erickson, who was born in Prineville, Ore. "It's made of deerskin, velvet and beadwork on a board, and dates to the late 19th century. I bought it from a Nez Perce friend. I just like the culture of the Northwest Plateau—and the materials the native people used to make their things."

WELL-DESIGNED WARES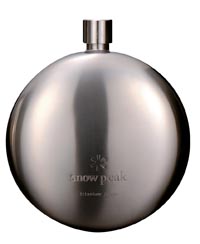 Why can't everything in life just be well-designed? Well, at CANOE (1136 S.W. Alder St., 503-889-8545 or go to canoeonline.net), it is.
  You'll find everything from a sleek pair of telescoping portable chopsticks made from recycled broken baseball bats and stainless steel ($32 for a set) to a round titanium flask ($135) that's become a best-seller in this 3-year-old shop. "Craig and I cherrypick things that we feel are well designed," says co-owner Sean Igo, who says he and co-owner Craig Olson first spotted the liquor-holder at a trade show in Frankfurt, Germany.
  The shop's design could also influence your next home improvement: Note the gorgeous New England white pine floor finished with a German resin oil and the cool Penny Dot tile from Ann Sacks.
FURNITURE AND MORE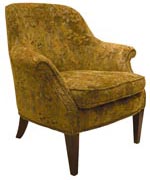 Don't forget to check out the Furniture Gallery in the basement of MACY'S (621 S.W. 5th Ave., 503-223-0512 or go to macy's.com). You'll find modular sofas, ottomans, contemporary recliners (we liked the Eros all-leather, split-back recliner in brown; regularly $949, on sale for $699!) and seats such as this Accent Chair (pictured) in Marche Multi ($900) among the mix of furniture and accessories, whether your taste is traditional or modern.
POTIONS AND POSHITIES!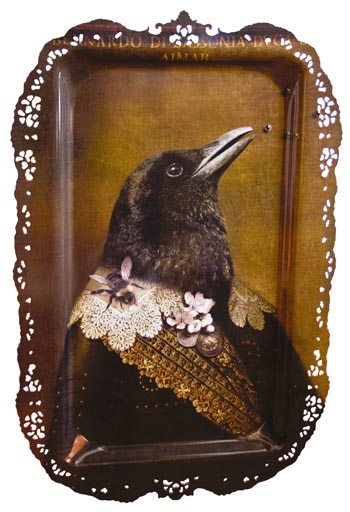 Restorative sprays, healing balms and lip butters ($7 to $9) line the shelves to the left of the entrance to FLORA (1130 S.W. Alder St., 503-336-1668 or go to florapdx.net), a "modern botanical boutique" that carries a product line called io herbal alchemy, but take a swing through this sweet shop even if you're a dedicated ChapStick girl.
  We loved this 23 1/2- by 16-inch Bernardo Tray ($185), which three members of a French family make using a nine-layer lacquer technique. The elegant Raven could bring something yummy to a dinner party or hang on a wall. Other finds include pleated steel Vase Covers ($48) that turn jelly jars into cool flower-holders, the Midsummer Light by Studio Tord Boontje for Artecnica ($77) and the sweetest little cards in the city ($10), which a Portland hair stylist creates. "Why do you love that card?" asks shop clerk Julia. "Squirrels are just fun!"
BY THE NUMBERS
May we suggest: Hop a bus or a Max train to Portland's city center. Start at the store closest to the Pearl District, then shop the West End boutiques and beyond. End up near Pioneer Square, a short walk to the bus mall and Max lines.
1) 1106 W. Burnside St.—MITCHELL GOLD + BOB WILLIAMS. Clean-lined sofas, chairs and accessories have a Dwell vibe.
2) 1022 S.W. Stark St.—ACE HOTEL. Make sure you have three $1 bills, then walk into this hipster-filled lobby, get in the photo booth and take some party pics!
3) 521 S.W. 11th Ave.—JOSEPHINE'S DRY GOODS. Bolts of great fabrics anchor this mix.
4) 1101 S.W. Alder St.—KNIT-PURL. Yarns, needles, patterns, totes and baskets are here.
5) 1136 S.W. Alder St.—CANOE. This well-edited selection will have you pining for things you never knew you wanted!
6) 1130 S.W. Alder St.—FLORA. Everything from balms to Studio Tord Boontje lights fill this small boutique.
7) 1124 S.W. Alder St.—THE ENGLISH DEPT. Oversized English wallpaper adds an elegant touch to this popular dress shop.
8) 611 S.W. 10th Ave.—JAKE'S GRILL. Don't let your blood sugar tumble: Refuel here with a salad, a juicy burger or a Blue Light Special.
9) 820 S.W. Alder St.—RICH'S CIGAR STORE & MAGAZINES. Blow $8 on a British home mag!
10) 621 S.W. 5th Ave.—MACY'S. Head downstairs to check out the Furniture Gallery in this store.
11) 1030 S.W. Taylor St.—ARTHUR W. ERICKSON INC. Native American 100-year old beadwork gives you an "Am I in a museum?" moment.
12) 914 S.W. 11th Ave.–THE BUTTON EMPORIUM & RIBBONRY. Round up your day with thousands of specialty buttons in this sewer's paradise.