Photos by Jason Kaplan
For those of you hoping to beautify your yard and spend as much time there as possible, the moment has never been more exciting! Choices in elegant outdoor chairs and tables, colorful cushions, fountains, vibrant pots, magnificent flowers and edibles are unparalleled. A few thoughtfully chosen pieces can transform the way you and your family enjoy your home.
Teri Schafer, patio furniture buyer for Al's Garden Center, offers up a few ideas for creating the perfect outdoor retreat.
---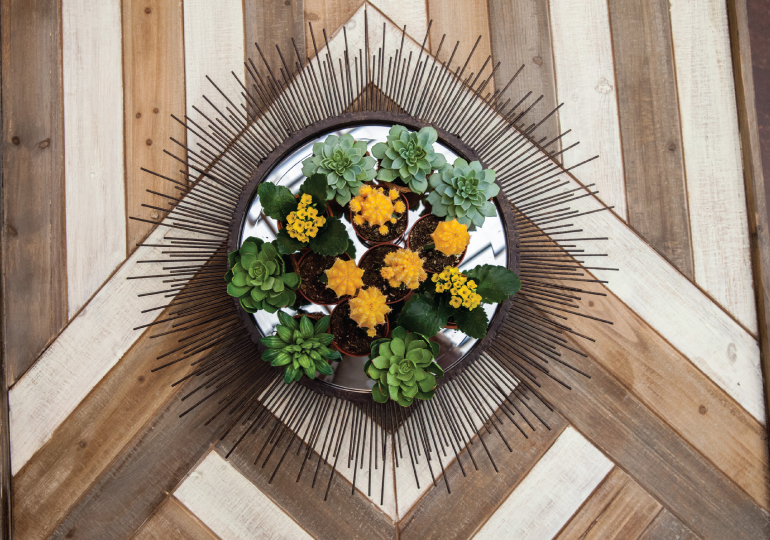 ---
How are outdoor living spaces changing?
For years now, there has been a movement toward bringing elements of the indoors out and the blurring of those lines—this year, it's about erasing the lines altogether.
There's a healthy trend toward people spending time in the outdoors hiking, engaging in sports and gardening. There's also a natural flow for that same family at home to spend their time outside in the morning, drinking their first cup of coffee or relaxing in the evening on the patio together. Whether they are cooking in the kitchen or at the grill, having the same comfort in both areas of their home gives them the freedom to relax inside or out.
When someone is ready to transform their yard, where do they begin?
It's helpful to start by thinking about your lifestyle and what you enjoy most. What type of relaxation do you value? Are healthy choices important to you? What about sustainable ones?
Next, you can ask yourself what you love in terms of aesthetics. What are your favorite colors? How important is quality? Look for pieces that are solidly crafted. Each year I choose options in categories I think of as good, better, and best at different price points. Having choices is always important.
---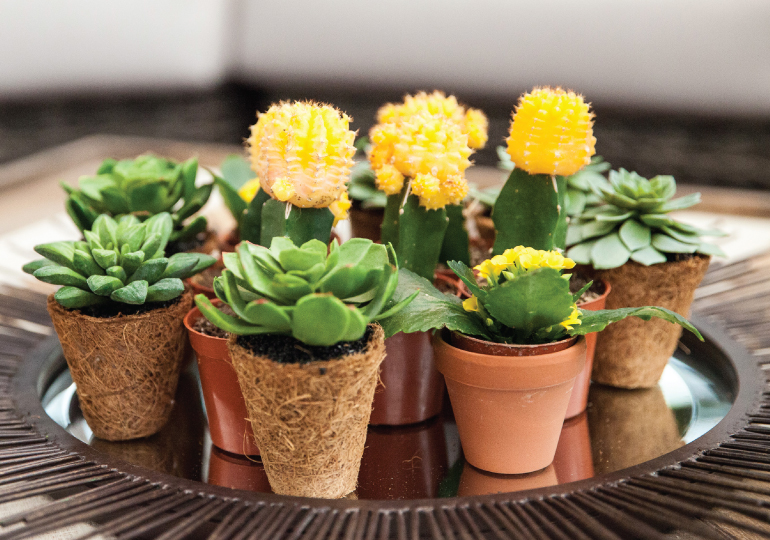 ---
What styles, materials and colors are showing up this year?
Generally speaking, frame styles are moving away from traditional lines and toward simpler, sleeker, contemporary ones. While we continue to see materials like teak, aluminum and wrought iron being used, they are increasingly showing up in combinations together. At some of the recent furniture shows, I've also seen a number of alternative materials being used—acacia, eucalyptus, recycled plastic and hardier all-weather wickers.
Color-wise, beginning last year, we saw many gray-toned frames. This year people are growing more comfortable with that scheme, and the palette is growing, ranging from dark charcoal to light gray. Popular cushion colors continue in a mix of blues and greens.
---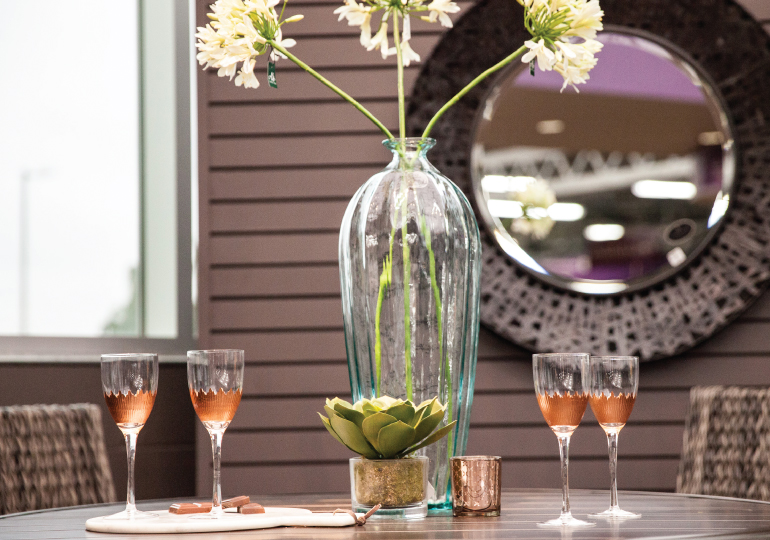 ---
What are some of your favorite outdoor furniture collections for 2017?
As far as modern sets go, Tropitone's Kenzo collection has a beautiful, simple look. It's crafted from aluminum and comes in gray tones. It has straight lines and is both high quality and very comfortable.
Ratana is a new line that Al's is carrying this year, and I'm excited about their Boston collection. The pieces are all-weather wicker highlighted with aluminum, and they come in gray and taupe hues.
For customers who prefer a more traditional look, Mallin's Georgetown lineup offers more curves than some of the sleeker sets. There are still no scrolls, though, so the pieces have an updated feeling to them. The autumn-rust color pairs well with black or browns, as well as brighter pops of color
---
5 Tips for Getting This Layered Look
1. Go Monochromatic
By keeping your furniture basics in a neutral color like gray or white, your pieces will provide the perfect backdrop for seasonal accents and never look outdated.
2. Add in Pops of Color
This outdoor space gains personality and interest with the clever placement of yellow flowers and pots that play perfectly against the blue hues of the pillows.

3. Mix Materials
Here we chose a patio set that combines rattan and steel. The combination of textures lends plenty of visual interest and keeps the look modern.
4. Bring the Inside Out
By layering in fluffy pillows and cashmere throws, your backyard suddenly becomes a cozy living room.
5. Get Creative
Starting with a neutral base gives license to add your personality while maintaining a uniform, chic look. Here we took a wooden wall sculpture and turned it into a bohemian-inspired coffee table large enough to hold plenty of sculptural succulents.
---