Reclaimed wood walls are an interior design trend that shows no sign of slowing, maturing into a market for wood paneling that takes the concept way beyond the knotty pine that graced your grandma's rec room.
So why include reclaimed wood walls in your next home design project? We asked the experts at TerraMai PDX, the new retail showroom in Portland for the largest provider of reclaimed wood in the U.S.
---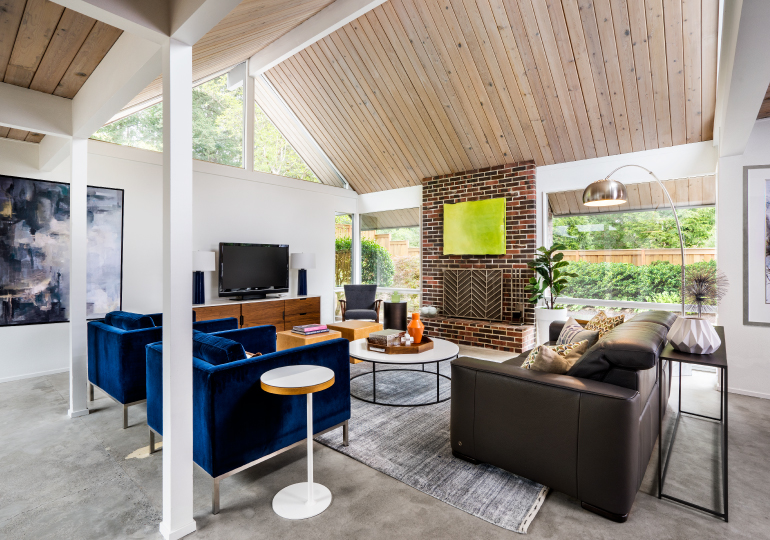 ---
IT LOOKS FANTASTIC
There's no substitute for real wood, especially not wood that carries with it the character and soul of its past life.
"I tend to gravitate toward the rich, rustic looks that feel as if though they have a history," says interior designer Wendy O'Brien.
When the owner of Wendy O'Brien Interior Planning & Design was looking for distinctive finishes for her modern farmhouse masterpiece, The Elysian home on this year's Northwest Natural Street of Dreams, she selected TerraMai's Kukui Teak for the master bedroom and Lost Coast Fog for the bonus room. The paneling added texture and warmth, the undertones of the finishes perfectly complementing the overall design.
IT DOESN'T HAVE TO LOOK LIKE AN OLD BARN
By making use of wood that's left over from industrial manufacturing, TerraMai is able to deliver smooth and refined wood — oak, walnut, teak and more — that might challenge your preconceived notions of reclaimed wood. In addition, a wide range of finishes ensures that a wood-clad wall can enhance the aesthetic of any design.
"We celebrate the prior life that a wood has had, it brings authenticity and character to a wall, floor, or table," says Ken Westrick, owner of Southern Oregon-based TerraMai. "But we also know the rough-hewn look isn't for everyone."
---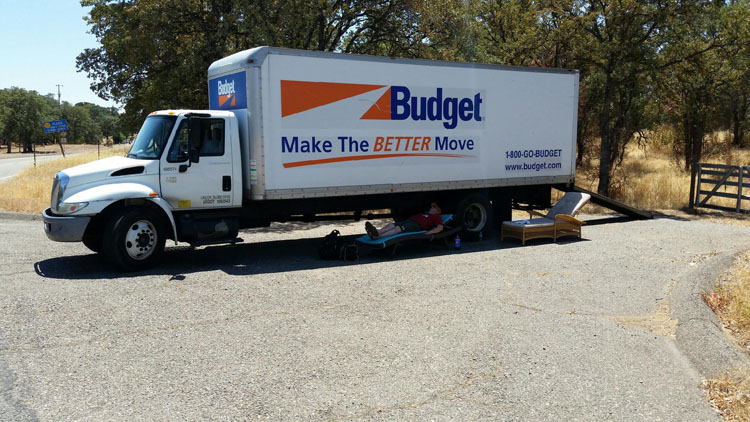 ---
IT'S GOOD FOR YOUR HEALTH
Nature is good for you. That notion is not a hard sell here in the beautiful Pacific Northwest, but what about making space for nature indoors? A growing cadre of architects and designers is adhering to the principles of biophilic design, which holds that human beings don't just like to look at pretty landscapes. Instead, biophilia refers to an innate need we have for our surroundings to mimic natural systems.
Much has been written about the importance of biophilic design in the workplace, but some of the very basic tenants of biophilic design — creating indoor spaces that make use of natural materials such as real wood to engender a sense of health and refuge — are even more important on the home front.
IT'S GOOD FOR YOUR SOUL
We humans love a good story. Indeed, the power of narrative has found its way into many different facets of our life from the social media we follow to the brands trying to use stories to worm their way into our hearts.
Reclaimed wood comes with a backstory and it's a narrative you can feel good about because it supports the effort to preserve forests for future generations. TerraMai PDX carries Dark Horse Paneling, a moody, rustic look in oak that evokes the equestrian fields of the American South, alongside Long Plank Teak Paneling, that carries with it the character from vintage buildings coming down at the end of their useful lives in Southeast Asia. The showroom also features a range of furniture with a story to tell — exotic slabs reclaimed from Central American reservoirs and tables made from utility poles from Brazil.
---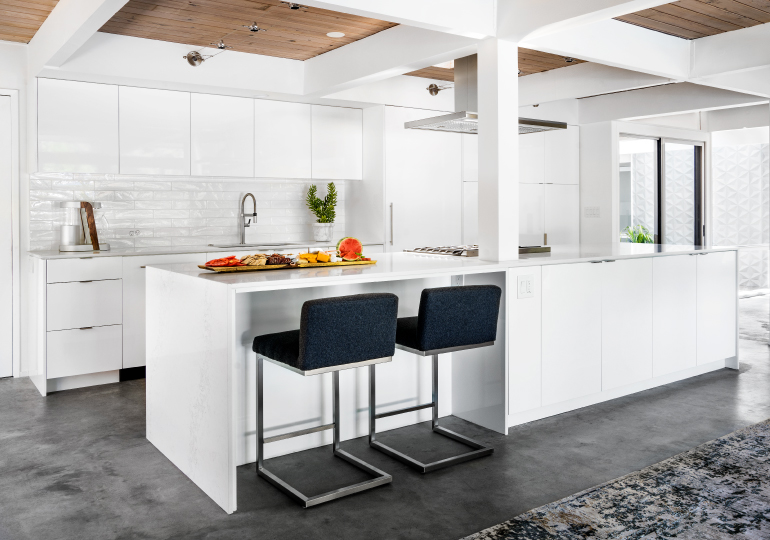 ---
IT DOESN'T HAVE TO BE COSTLY
Adding character, story and beauty to your home in the form of reclaimed wood accent walls doesn't have to be an expensive endeavor. It's true, there is a cost premium associated with making use of reclaimed wood and the investment is rewarded with the beauty, health, sustainability and story described above. But accent walls with reclaimed wood cladding or even reclaimed wood on the ceiling are fantastic options to add warmth and character to a room without adding a tremendous amount to the budget.