The 2018 NW Natural Street of Dreams, which just closed in Hillsboro, featured six beautiful homes that exemplify modern home design trends. The upstairs media room was a highlight of the event, appearing in a handful of the homes. We're taking a look at one of the rooms, Bill Winkenbach & Scott Bowlesone media room in the home known as "Private Reserve," which stands out for its exceptional use of space and seamless way of incorporating the whole family.
---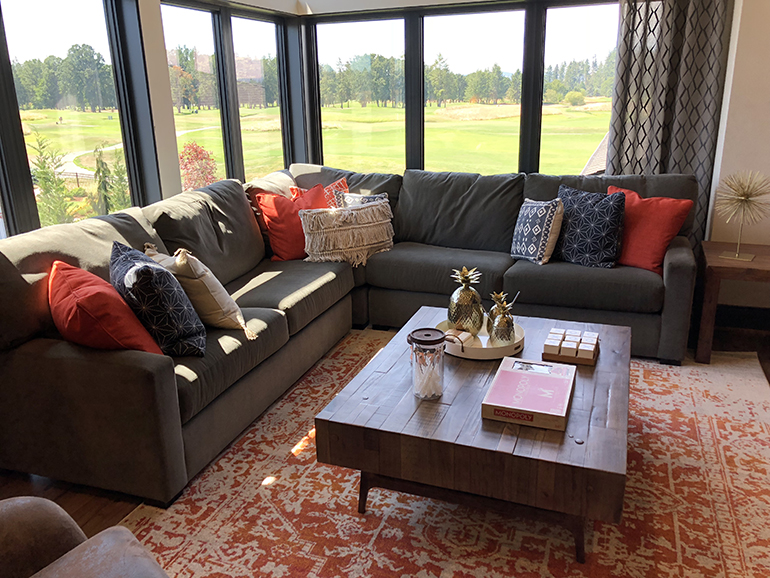 ---
Features we loved:
A large game/craft table – crafted atop an old bicycle frame – with four stools.
Built-in corner wall of zig-zag shelves for game storage guide your eye though the space.
Breath-taking seven-window spread lining the corner of the room.
A large, chunky grey sectional to melt into.
Raw-wood coffee table keeping consistent with the space's rustic design.
Wall-mounted flat screen with rustic media console.
Not-so-mini bar with small fridge, sink and plenty of storage keeps snacks and sips on hand.
---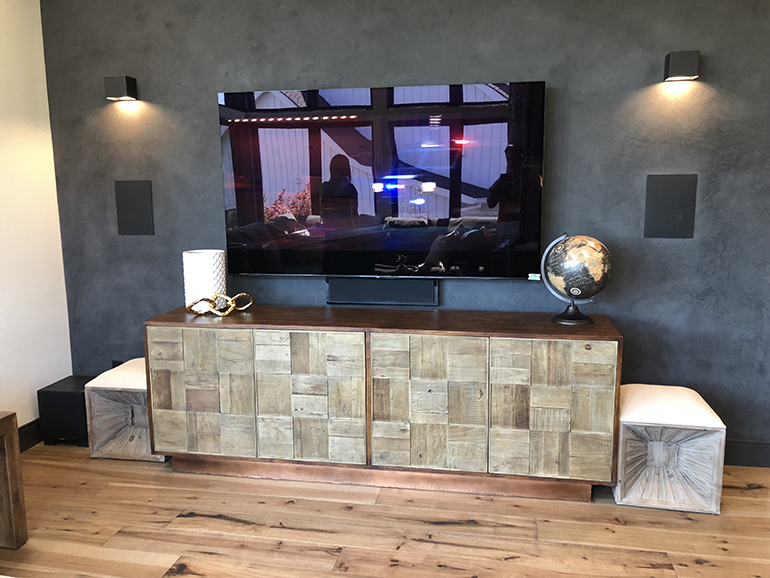 ---
Altogether, the room feels cohesive, without coming off as outsized. t feels like a space in which a family could spend an entire relaxing weekend, exactly what such a space should be.
---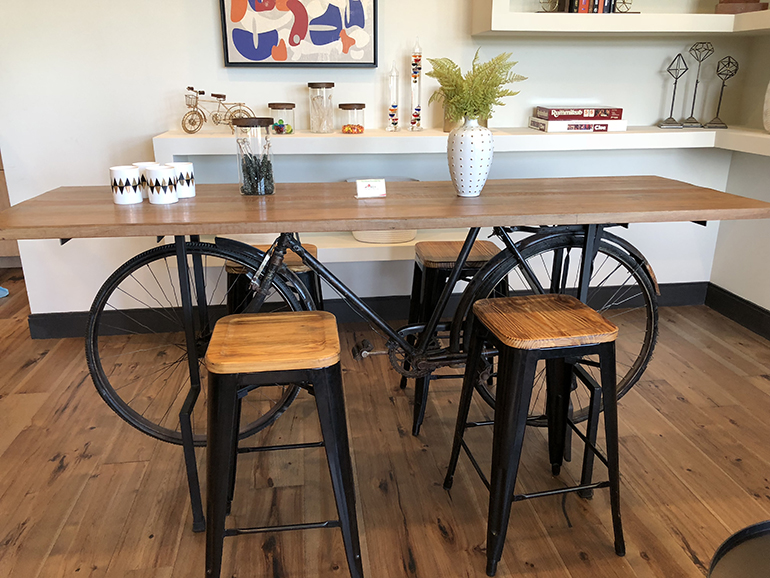 ---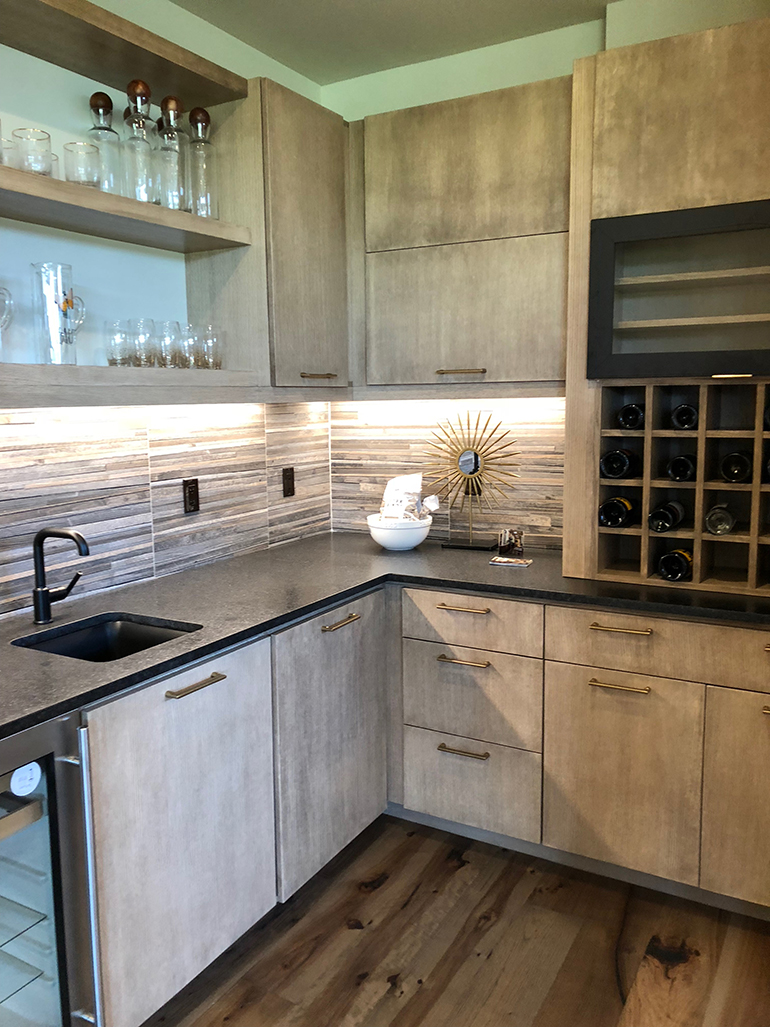 ---
—
Did you visit the NW Natural Street of Dreams yet? Let us know what stood out to you in the comments.