Builder Eric Rystadt of Main Street Development first hired designer Shailu Pasumamula of Interior Reflections 13 years ago to design the interiors of two affordable homes. Since then, the two have collaborated on over 100 projects ranging from custom homes and speculative homes to multifamily properties. Their latest project, the Montgomery Townhomes, does more than just accommodate the city's robust housing market — it predicts how city homeowners might live over the next few decades.
"Shailu has an intuitive sense of how interior aesthetics can influence a prospective homeowner's experience," Rystadt said. "She maintains a balance between current trends and timeless traits that won't go out of style."
---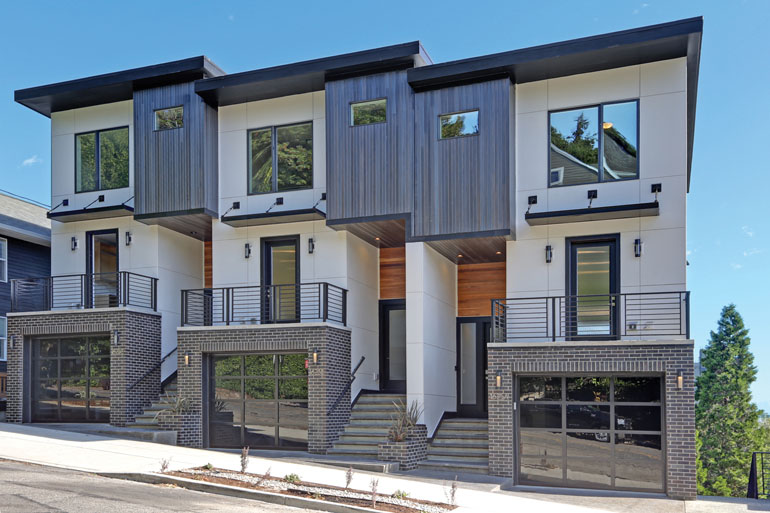 ---
Portland is a place where a personal introduction or recommendation can forge a robust business relationship — and creative collaboration. For Pasumamula and Rystadt, brought together by a realtor whom they both shared business relationships with, this truism has meant projects that have a direct influence on how well new homes anticipate and shape the homeowners' future lifestyles. Theirs is a holistic way of working, one incorporating big-picture considerations such as landscape and setting and aesthetic sense, while also maintaining a high level of functionality for daily living.
Rystadt is a fourth-generation Portland builder who focuses on contemporary design and architectural details influenced and informed by the home's location and the owner's desired lifestyle. Main Street Development embraces this holistic approach in their builds, first through big-picture considerations and then by incorporating interior design and staging throughout the process.
"We design every project to meet the site-specific topography of the location," Rystadt said. "We want to complement the natural surroundings as well as take advantage of their best attributes to create homes with an outstanding design and functionality."
---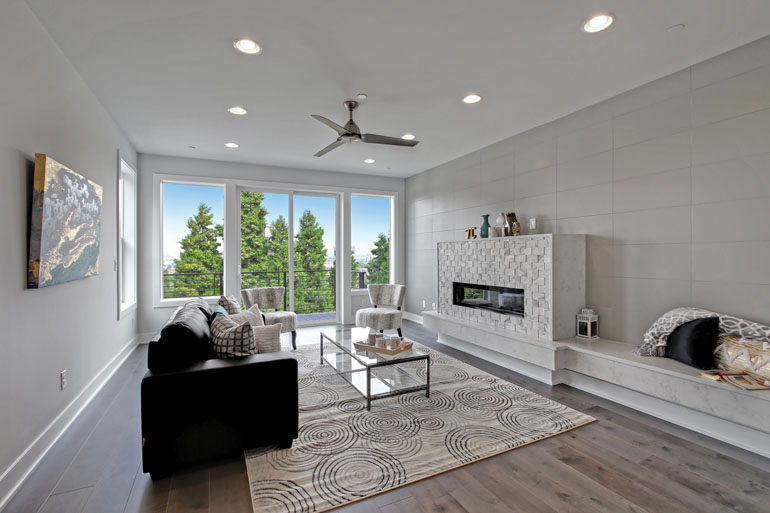 ---
The Montgomery Townhomes are a rare housing opportunity in Portland's real estate landscape. Reminiscent of traditional big-city brownstones, the Montgomery is a modernist take on urban luxury living. The design addresses the city's concern around population density while refusing to sacrifice on lifestyle considerations.
"This is a unique site because it's something new and very close to downtown Portland, but it's not a high-rise condo," Rystadt said. "Each complete, individual home unit also includes a separate, income-generating studio apartment. The homeowners' maintenance dues will be much less than similarly priced apartment-style condominiums," Rystadt explained.
Rystadt and Pasumamula work in tandem to create floorplans and spaces that help homeowners dream and create a vision of their future life.
"I've focused on giving the home an elegant, clean-lined, modern yet upscale design while making it not so difficult to care for," Pasumamula said. "This kind of tone-on-tone design lets the amazing views of the home do all the talking."
---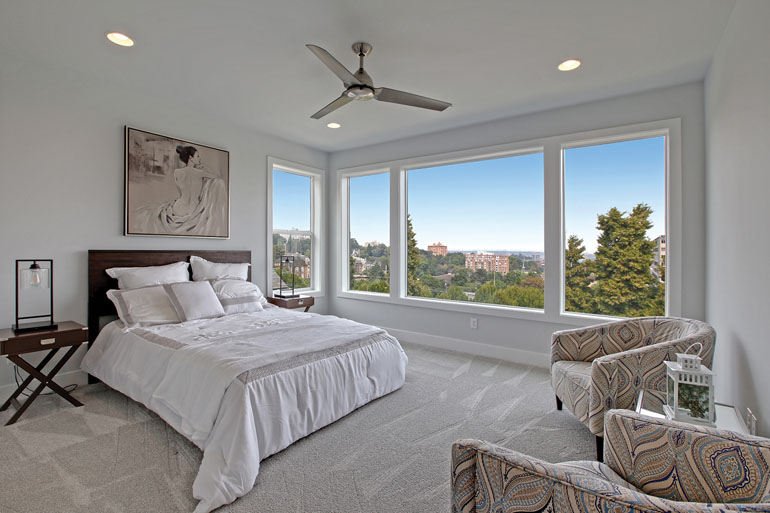 ---
Together Pasumamula and Rystadt have included thoughtful, luxurious details that make the Montgomery a standout city-living space.
"Elegance and simplicity go hand in hand in my interior design approach," Pasumamula said. "Working with Eric has helped me evolve into the designer I am today."
The admiration is mutual.
"I never hesitate to recommend Shailu, either as a stand-alone interior designer or as a part of my design team for a custom build," Rystadt said. "She is instrumental in helping clients navigate complex decisions and understanding how to realize beautiful designs that meet their lifestyle and their budget."
---
To see more of Shailu Pasumamula's work, including many collaborations with Main Street Development, visit mirroryourstyle.com. Learn more about Main Street Development or find information on purchasing a Montgomery Townhome at msdpdx.com.