Corvallis-based Henderer Design + Build crafts a mid-century, canine-friendly home with finishes that are built to last.
---
Every Henderer Design + Build remodel or custom home starts and ends with client needs — even when those clients have four legs. OK, dogs didn't foot the bill, but they did set the tone for a recent home built for a canine agility trainer and her husband.
"Even though they were long-distance clients moving here from Texas, they knew what they wanted," says Brittanie Dodge, interior designer, adding that the focus of the remodel was very much on the couple's two golden retrievers and two German shepherds.
The dogs probably don't care about the home's mid-century modern aesthetic and custom teak cabinets, nor do they understand "easy to clean." But their guardians surely appreciate how designers incorporated their canine-friendly requests, such as tile floors throughout the home, turf in the yard instead of grass and a dog shower for washing up after woodsy romps. The couple also went against trend and wanted no gray in the home, opting instead for a warm, coastal palette. They especially wanted blue. In both the kitchen and office wet bar, aqua geometric tiles pop against the red-toned cabinets.
---
---
---
"That's a unique aspect of this house," says Natalie Temme, interior designer. "There's a great mix of natural, warm-wood elements and more obvious manmade materials."
President and owner Dave Henderer founded the company with his brother and father nearly 26 years ago, handling whatever construction jobs people needed. They expanded to a design and build firm in 2006, a move he says just made sense because his team often received undetailed plans and ended up designing on the fly during construction. "From a business-model perspective, it also allowed us to control the whole process and forecast what's in the pipeline," Henderer says.
Because land is difficult to find in Corvallis and the surrounding valley, he often suggests people purchase a home that meets sixty to eighty percent of their needs and undertake a remodel to make it fit the rest. The company now averages around 34 remodels and one custom build per year.
---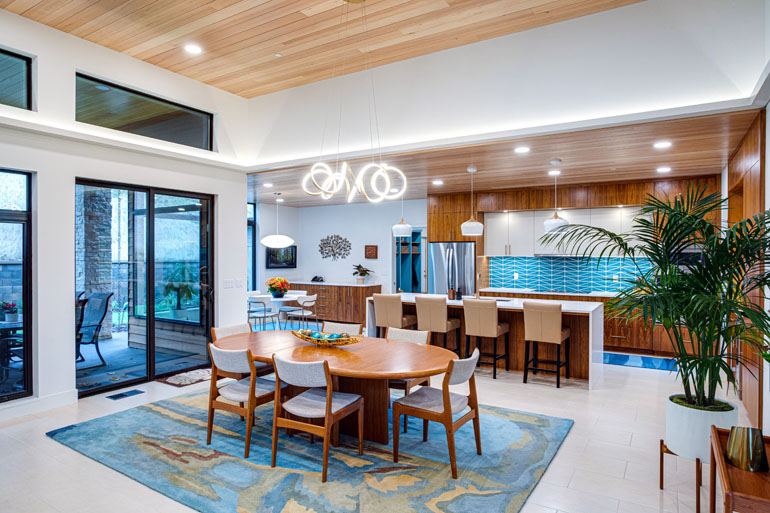 ---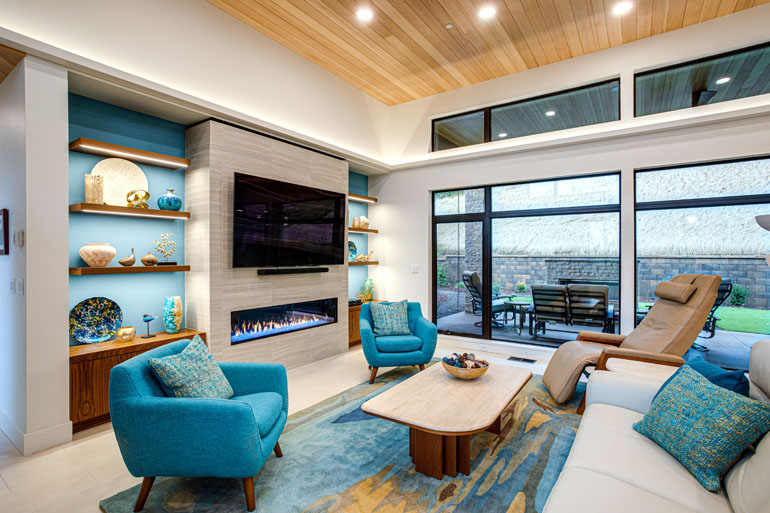 ---
An extrovert who loves meeting new people, Henderer says the best part of his job is getting to know clients' needs and problems and providing solutions. After a job ends, he eagerly reads customer surveys that call attention to a specific builder, designer or tradesperson. "Our staff is a joy to work with, and I love hearing clients rave about how great these people are," he says.
That group of people and their shared values set the company apart, he adds. He empowers staff to make the best decision for any client's job, especially when an issue arises in the field. "Even if it costs us money," he says. "We're going to get it done and build it right one hundred percent of the time."
---