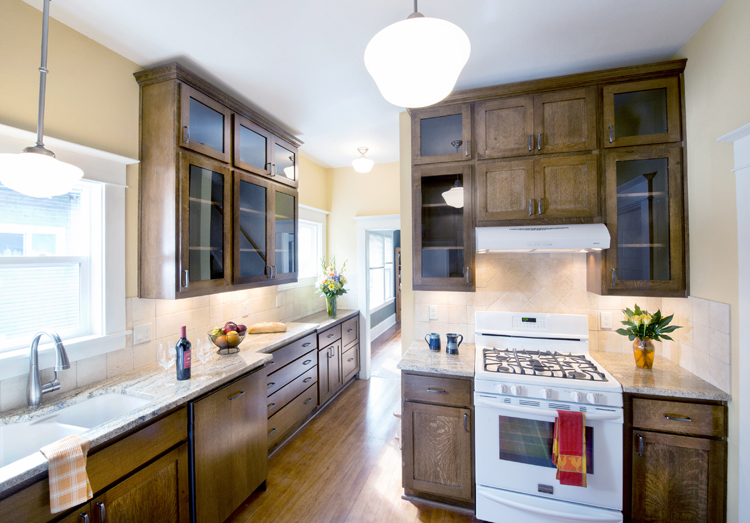 Scandinavia is famous for its sleek, simple and modern designs—an aesthetic that has become wildly popular and spread throughout the world. But there's a rich design history in Denmark, Sweden, Finland, Norway and Iceland that also reflects traditional European style, everything from French mansions to English cottages.
Paul Olson created Skandia Remodeling because he wanted to do work that was on par with what he considers the finest craftsmanship in the world, using high-quality materials and giving attention to detail in a way that is often lost in today's remodeling world. And he wanted to reflect all of Scandinavia's aesthetic, from the sleekly modern to the ornately elegant, depending on the job.
"Scandinavians have built homes, cars, furniture, tools and objects of art that last for generations. We are proud to continue that tradition here in the Northwest," he says.
Olson worked with his dad remodeling homes, and today he works with his daughter, Meaghan, doing the same. We asked them to talk to us about what inspires this father-daughter team.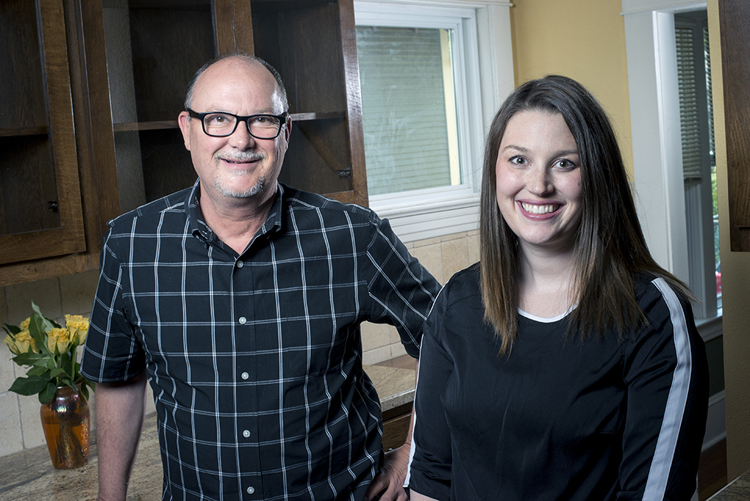 TELL US MORE ABOUT THE NAME OF YOUR COMPANY. DO YOU HAVE A PERSONAL CONNECTION TO SCANDINAVIA?
OLSON: We have a Norwegian and Swedish heritage. My grandparents spoke Norwegian. My daughter (and business partner) Meaghan's maternal grandfather was from Sweden. We have tried to keep some of the ancestral traditions alive, but our design style is not uniquely Scandinavian because we work for more non-Scandinavians than Scandinavians. Our designs are as much the owner's designs as they are ours because we respond to the tastes and style preferences of our clients.
WOEHLERT: We customize each design to each client. We work with them to design the space they want. They can confidently say they had a major part in their design!
HOW HAS LIVING IN THE OREGON IMPACTED YOUR STYLE?
OLSON: I was born and raised in Eugene. I studied design and art at the University of Oregon. I also lived and worked in Seattle for 10 years and got exposed to the styles there before I moved to Portland 25 years ago. I am influenced by modern art along with more traditional design, so my style is very eclectic. I combine the Crafts man design elements with both traditional and Scandinavian styles in most of our kitchens, baths and additions.
WOEHLERT: We're so fortunate to live where we do. We're exposed to so many different styles of homes: Craftsman, Victorian, modern, mid-century modern. This makes every project unique.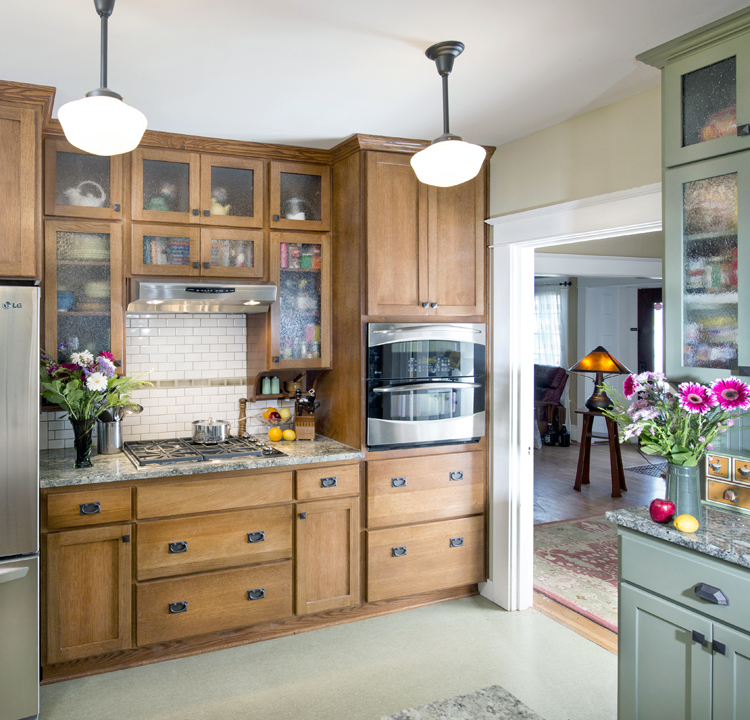 WHAT MEMORIES DO YOU HAVE GROWING UP, MEAGHAN, THAT INSPIRED YOU TO BECOME A DESIGNER?
WOEHLERT: My dad started Skandia when I was very young, so my entire life he's been remodeling and building homes. My grandpa built houses, and still would if my aunts and uncles allowed him to! My father has always had an office at the house, where he would listen to Neil Young or Led Zeppelin and draw up his designs. I was constantly redecorating my room. My parents allowed me to be creative. As a teenager, I painted my whole room gold — yikes! So I always knew I wanted to design.
WHAT IS YOUR SECRET TO KEEPING CLIENTS HAPPY?
OLSON: I think our clients love the fact that it is a father-daughter team. I started out in the business (like Meaghan), working for my dad, out on the job, doing everything from foundations to finish work—and that gives us a thorough background. Meaghan and I take clients shopping to pick out their cabinets, granite, tile, paint colors, flooring and appliances.
WOEHLERT: Our clients appreciate that it's a local family business, and that my dad and I work together on a daily basis to make their space reflect their style and needs. We like to keep the communication open. We want them to be involved.