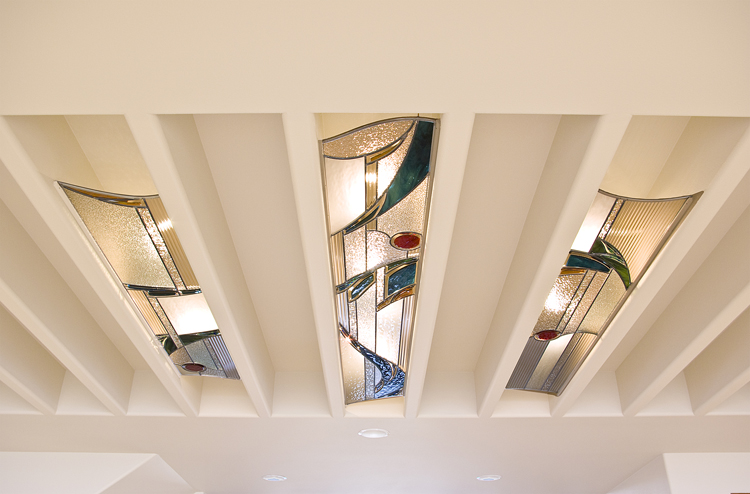 Isaac D. Smith's stained-glass art has the flowing quality and depth of a landscape painting. Painting with oils was Smith's first love. Today, nearly 30 years after starting his stained-glass business, Smith designs pieces for clients throughout the Pacific Rim, including Japan. He pulls inspiration from natural landscape and his many years as an oil painter. The resulting stained-glass windows bring beauty and privacy to his clients' homes.
As a fine arts student at the University of Alaska in the early 1990s, Smith began working for stained glass artist John Dobbs and quickly fell in love with the medium. Though he is now an accomplished glass artist, Smith is still passionate about working with oil paints and says his method of painting ties in closely with the way he designs stained glass.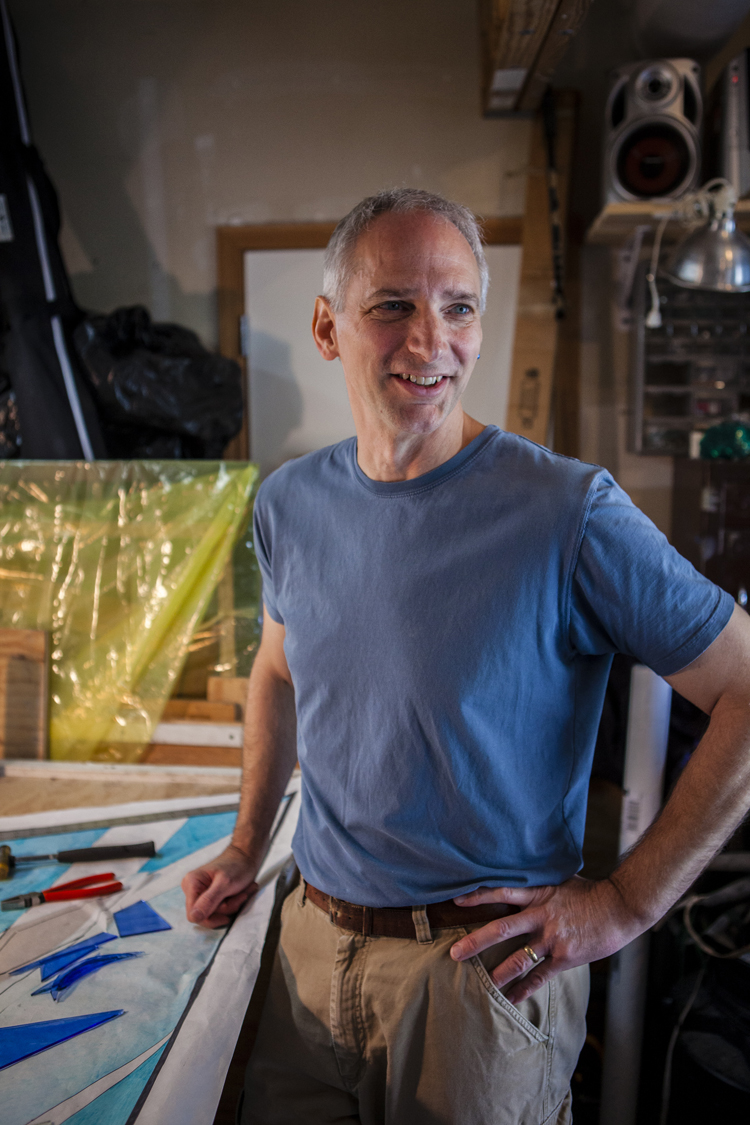 "On the flip side, some of my glass designs appear painterly. I've enjoyed watching the two mediums become more intertwined," says Smith, who recently relocated to Vancouver, Wash., from Pullman with his wife and two kids.
Stained glass not only enhances the beauty of a home but is actually quite practical as it allows for the natural light of a window while offering privacy.
"The use of different textured glass achieves privacy while still allowing light to enter a space. Other windows may not need privacy, but by creating designs that tie into the scenery, they enhance what is seen and bring the beauty into the home," says Smith.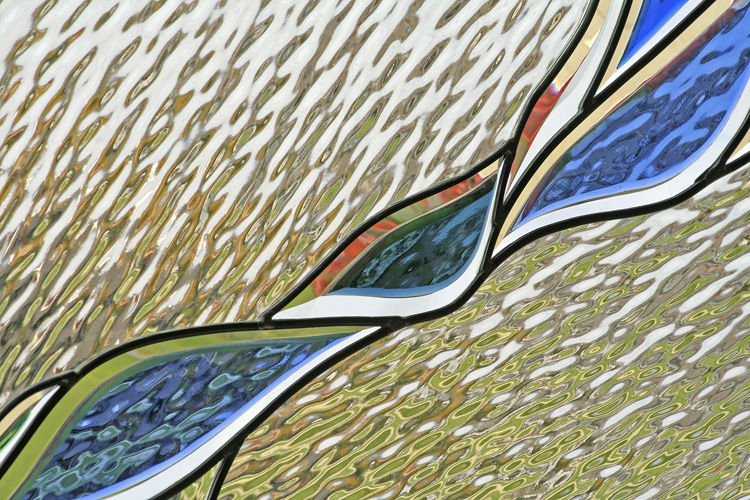 HOW WOULD YOU DESCRIBE YOUR STYLE?
Contemporary. I approach stained glass as an art medium and not as a craft. I think about line, flow, movement, depth and composition. I ask, "Where is it busy and where can the eye rest?"
WHAT INSPIRES YOU?
I'm inspired by the varied landscape of the Northwest; its mountains and ocean, the rolling landscape of the Palouse, which may be reflected the most in my glasswork, the colors in nature and the variety of plants, the volcanoes and the different cultures of people.
I like to try and portray the way something feels to me. How does an instrument's sound make me feel? What does a particular emotion feel like, and how can I portray that in art? How does the wind feel when it is blowing through the branches and leaves of a tree?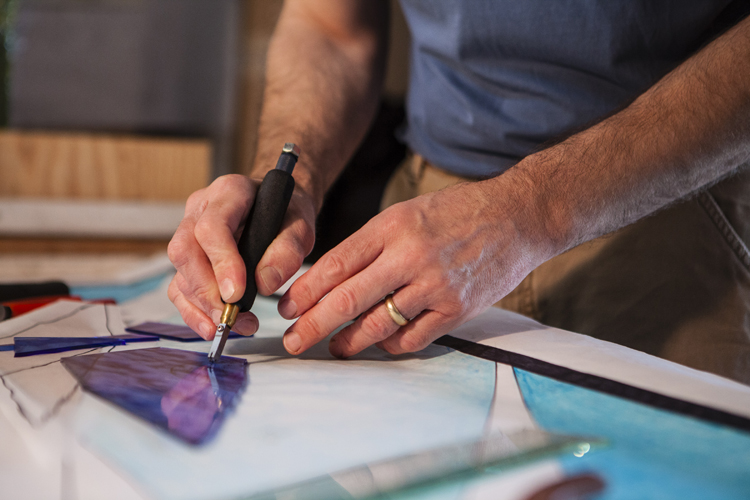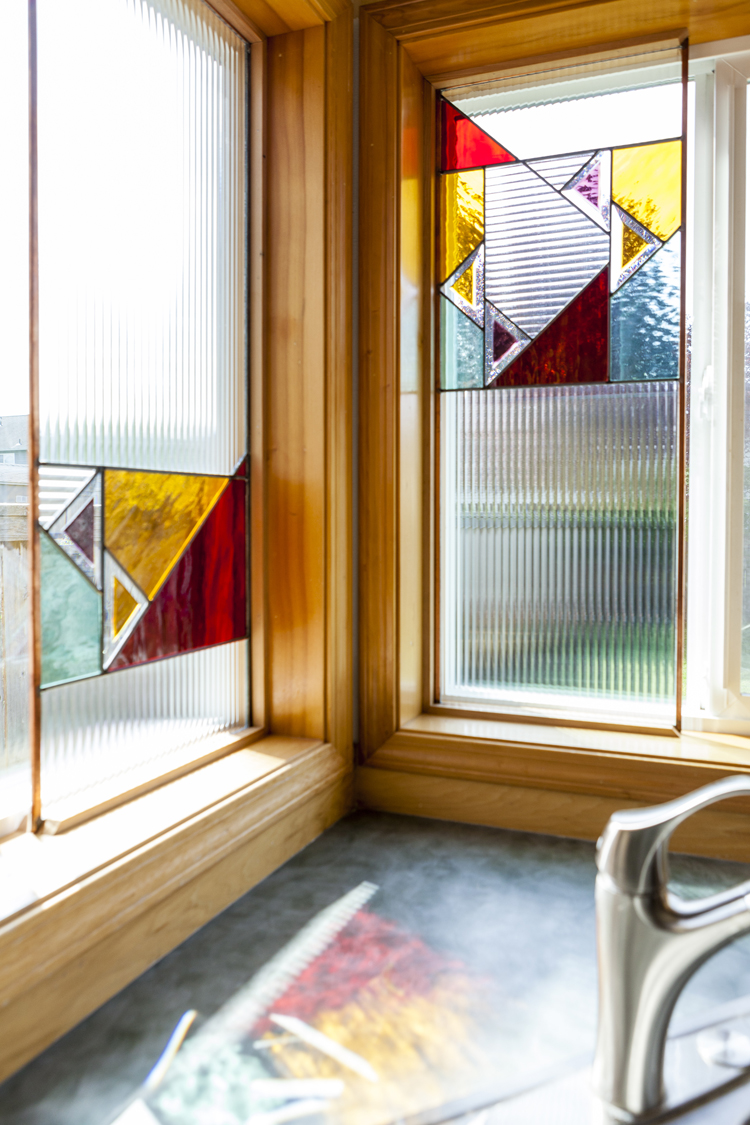 WHAT DO YOUR CLIENTS APPRECIATE ABOUT YOUR WORK?
They appreciate the quality, the seeming simplicity of the design despite the complexity of the work, the creativity and the attention to detail. But what I really notice is their amazement and joy at how it transforms the space.
WHAT ADVICE DO YOU HAVE FOR OTHER ARTISTS?
Explore different mediums and learn your craft with dedication and patience. I learned the parameters of what glass could do, how it breaks and how it only allows you to do certain things. And then I had to learn the business aspect, which can be very difficult as an artist.