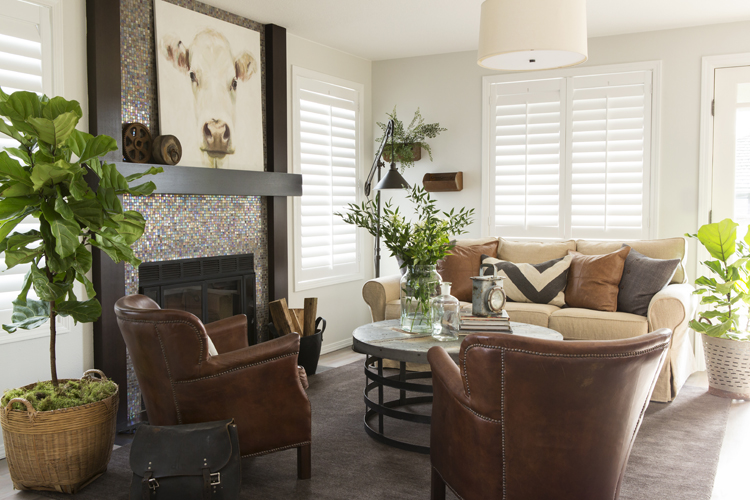 WHOLE HOUSE
WRITTEN BY
Addie Hahn
PHOTOS BY
David Papazian
DESIGNERS
Julie & Jon Nordby

Erik Byron Broms Constuction
(503) 805-8495
When Erik Byron Broms, a Portland contractor who specializes in small residential projects, along with his wife, Chris, decided their own house was due for some minor cosmetic upgrades, the scope of the work quickly expanded until every room in their 1,650-square-foot '80s contemporary home — with the exception of the existing master bathroom — came to be transformed.
"It's a different house now," says Broms, who was inspired to continue adding room renovations to his to-do list through a creative collaboration with Nordby Design Studio, Architecture & Interiors, LLC. 
The changes resulted in what interior designer Julie Nordby, who partners with husband and architect Jon Nordby, describes as farmhouse-chic rustic. "We packed a lot of very cool features into a small space," she says. "The house went from really dark to a light, airy place."
When Broms conveyed his desire for a beautiful, user-friendly hall bathroom, a design evolved that included a new window to open up the space and a glass partition between the toilet and bath, which both maintains privacy and ensures that the room remains light and bright.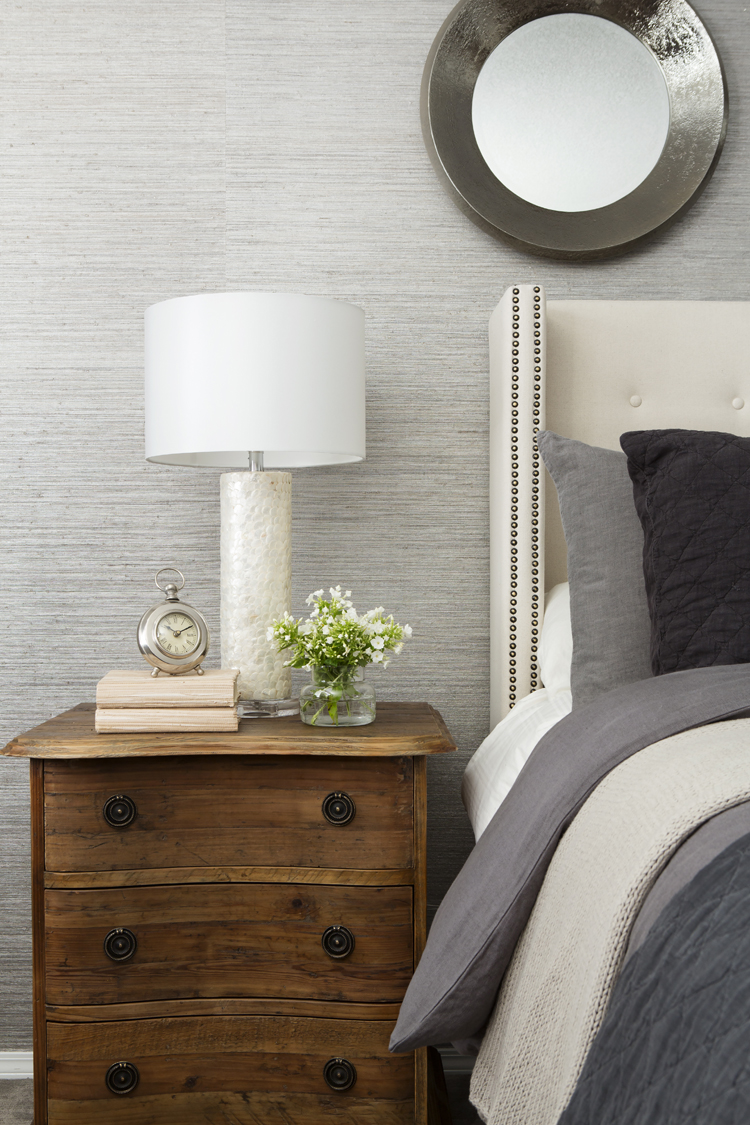 All existing doors in the house were replaced with opaque glass ones, which now flood hallways and rooms with natural light year-round.
A few features — including the installation of aged, rustic, gray hardwood floors, a sitting area beside the kitchen with an artful tiled fireplace, and a dining table that sits in the open space between the kitchen and living room — help establish a lived-in, cozy environment. New plantation shutters throughout the house provide a unifying sense of calm.
In the kitchen, existing cabinets were repurposed with coats of soft gray paint that tie into pale quartz countertops and a new house-wide palette that emphasizes whites and additional gray tones. A striking new entryway wall adjacent to the dining room and kitchen mimics an old concrete wall. Newly streamlined living and laundry rooms round out the project. A mix of handsome and elegant accessories from Nordby's own retail store, Piper Louie Home Boutique in Lake Oswego, adds visual interest.
Broms, who has been in the contracting business since the '70s, put his expertise to work and completed a considerable amount of preparation for the remodeling job himself, including some carpentry, framing work and laying out much of the new hardwood floor. For the drywall installation and a few cabinetry additions, he hired trusted subcontractors with finely honed skills, just as he regularly does in his own practice.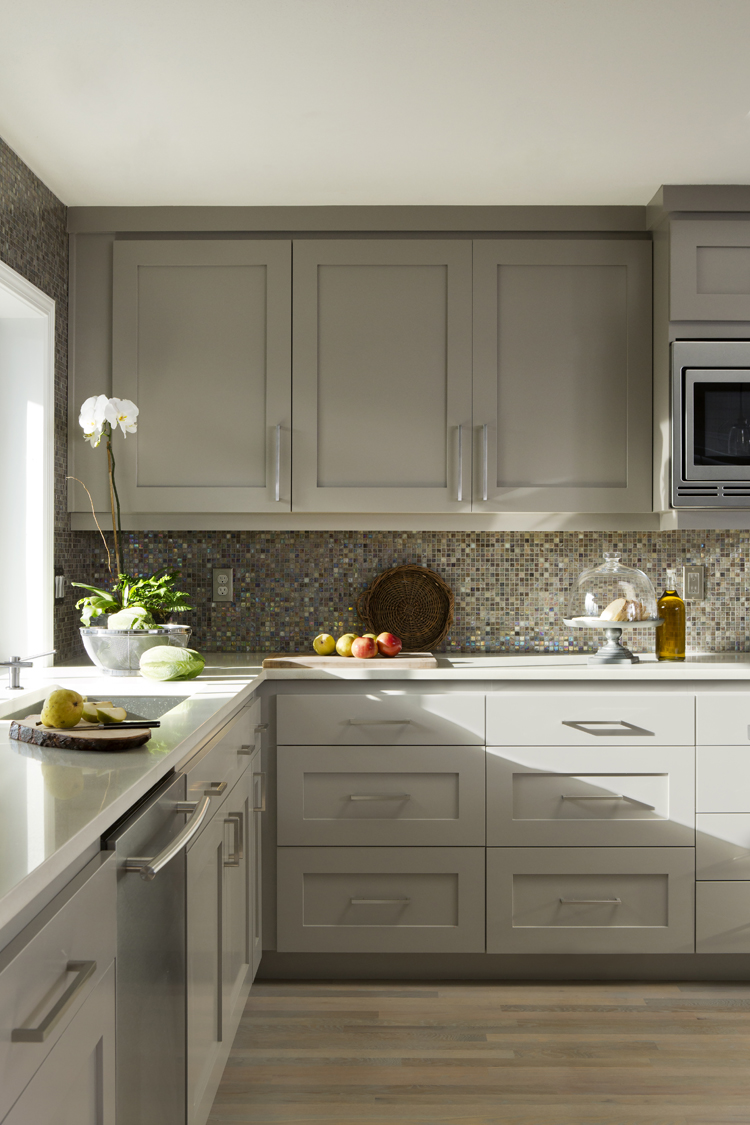 "Sticking with people I know always makes for a better-quality job," he says. "I have a pretty good eye for things that are done well, and my job is to make sure work is done properly."
He highly recommends the Nordbys. "They were easy to work with and had a lot of good ideas. Julie has a great eye for colors and is on top of what's current. Having a talented designer who's able to make good choices on a project is very helpful. Chris and I both love the house even more now that we have put both our feelings and our own style together into an updated, modern home."
Julie enjoyed the experience of working with seasoned professional Broms, too. "Our communication went smoothly," she says. "It was easy to work with him." Whomever she is working alongside, her goal is to help guide clients toward the choices that are most meaningful for them. "Every project is completely different," she explains. "I aim to remain very flexible." In the end, she says, "I want each of them to be completely happy."