Perhaps most famous for its annual Shakespeare festival, Ashland is worthy of a visit year-round. It boasts enough to delight all the senses, from its culinary delights to its robust music and arts scene, and all feature sweeping views of the Rogue Valley as backdrop.Here are our favorite spots to stop while there:
---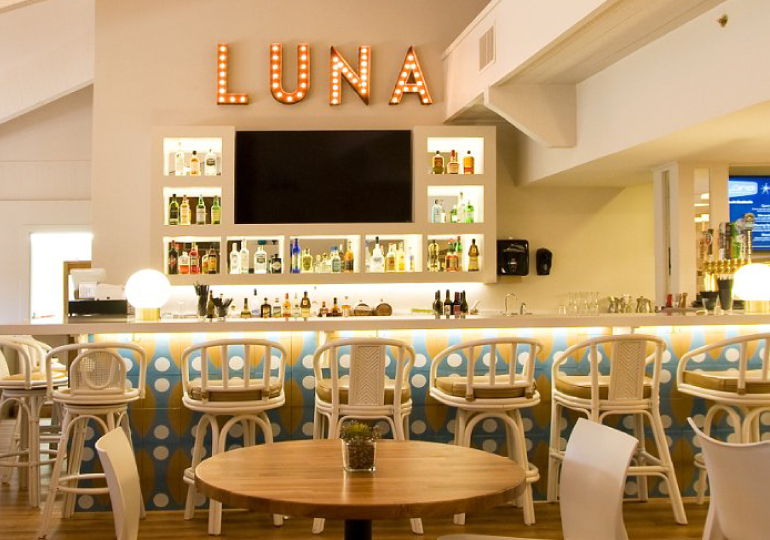 ---
1 | LUNA CAFE + MERCANTILE
2525 Ashland St • lunacafeashland.com

If you want: Comfort food with a twist
It may give a nod to the 70's, but Luna Cafe + Mercantile, designed by the owner and creative director Becky Neuman, is all about showcasing the best ingredients that Ashland (and Oregon) currently has to offer. With a farm-to-counter style, it's hard to go wrong with anything from the menu, although Luna's specialties include free-range rotisserie chicken, made in-house, and meats, like the smoked beef brisket. Everything can be enjoyed on the deck overlooking the Ashland hills- just make sure to save room for one of their house-made pastries!
---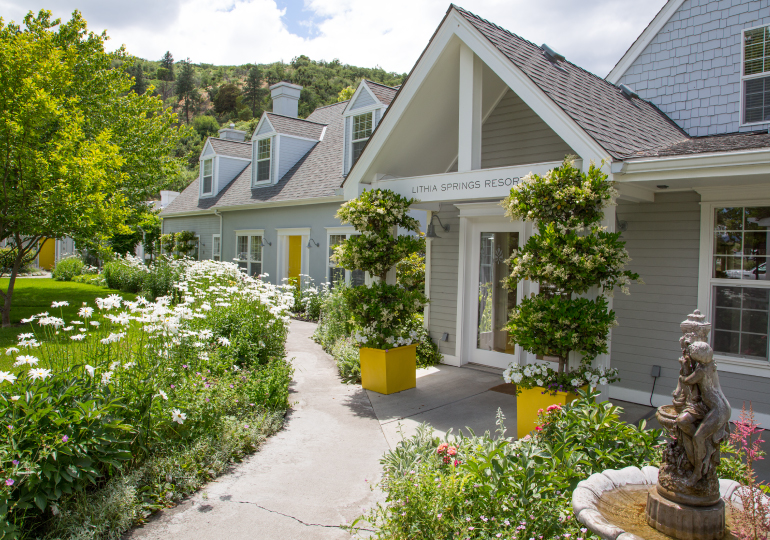 ---
2 | LITHIA SPRINGS RESORT
2165 W Jackson Rd • lithiaspringsresort.com

If you want: A little R&R with a lot of local charm
Ashland itself serves as a great getaway, but if you're looking for somewhere to truly escape and unwind, head to Lithia Springs Resort. Co-designed by the owner and creative director Becky Neuman, Lithia Springs makes use of the mineral springs found deep beneath the resort, locals and visitors alike can enjoy an array of spa treatments, as well as lush gardens, or a dip in the saline pool. If adventure is more your style, you can even rent bikes and ride to Downtown Ashland or Medford!
---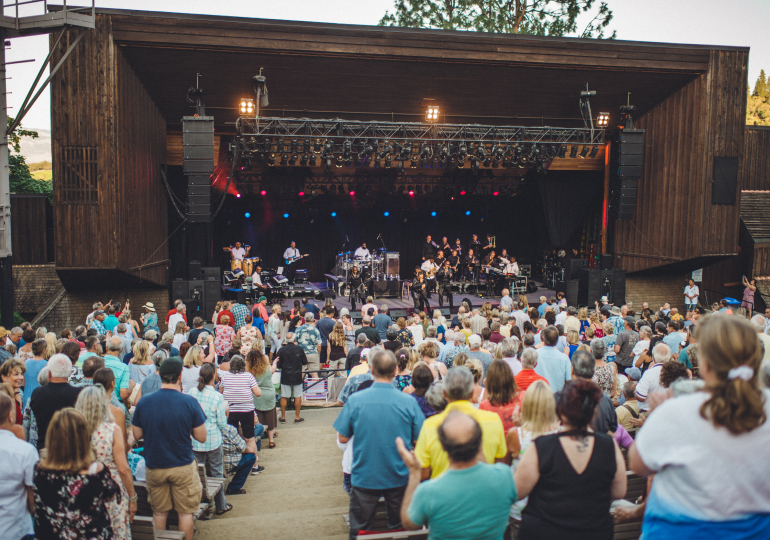 ---
3 | BRITT MUSIC & ARTS FESTIVAL
350 S 1st St, Jacksonville, OR • brittfest.org

If you want: To experience the sights (and sounds!) of nearby Jacksonville
Situated in the historic 1850s gold rush town of Jacksonville, Oregon (and only 15 miles north of Ashland), the Britt Music & Arts Festival is enjoyed annually as the place to hear world-class artists across all genres. From jazz to blues, folk to classical music, there's something for everyone, and all performances are enjoyed in the naturally formed amphitheater located on the festival's namesake, 19th century photographer Peter Britt's, picturesque hillside estate.
---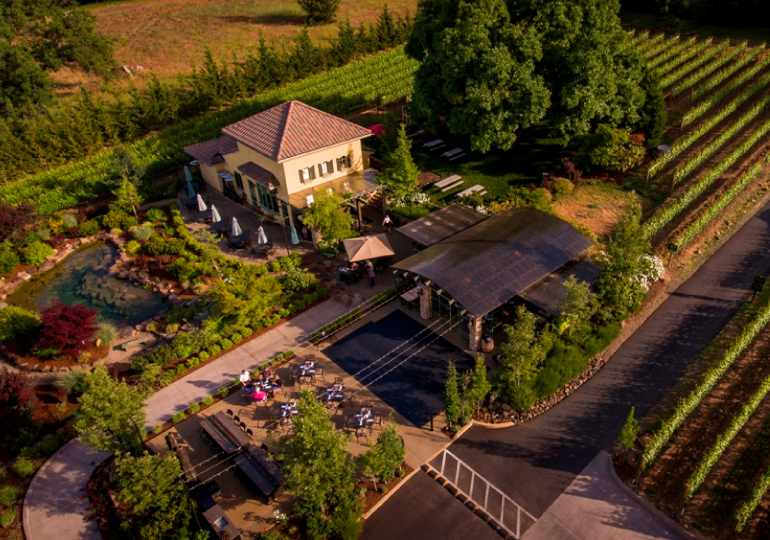 ---
4 | DANCIN ViINEYARDS
4477 S Stage Rd, Medford, OR • dancinvineyards.com

If you want: Sips with some serious scenery
With a love for wine that started with their studies in viticulture at University California, Davis, owners Dan and Cindy (together, their names make up the winery's namesake) put down roots in the forested foothills of Southern Oregon and formed DANCIN Vineyards. Offering a unique focus on pinot noir and chardonnay, visitors can look forward to offerings that are hand-crafted using minimalist and old world techniques meant to complement the locally sourced, Willamette-Valley grown grapes.
---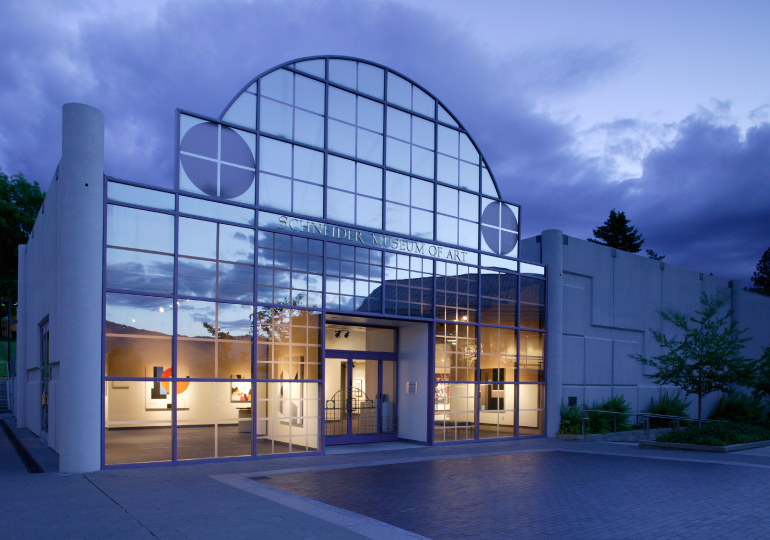 ---
5 | SCHNEIDER MUSEUM OF ART
1250 Siskiyou Blvd • sma.sou.edu • @SchneiderMoA

If you want: To immerse yourself in contemporary art
It probably goes without saying that Ashland is a magnet for the arts, and Schneider Museum of Art, which recently celebrated its 30th anniversary, fits in quite nicely. Part of the Oregon Center for the Arts at Southern Oregon University, the museum showcases contemporary art, and features a rotating selection of exhibitions (all with free admission!). In addition, it offers a variety of programs to appeal to academic and community groups alike, including visiting artist lecture series and family days.
---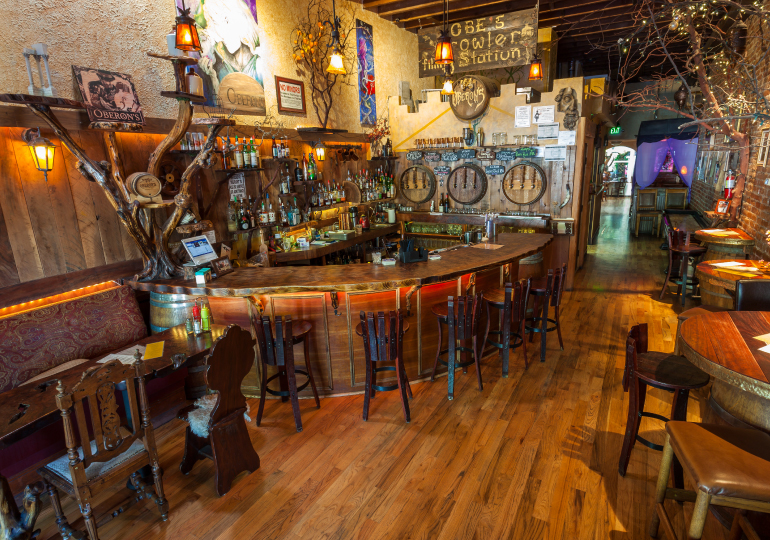 ---
6 | OBERON'S RESTAURANT
45 North Main St • oberonsashland.com

If you want: To pay delicious homage to an Ashland-area favorite
Inspired by Shakespeare's A Midsummer's Night Dream, Oberon's Restaurant considers itself "Ashland's Most Ashlandiest Spot", a distinction held with pride. Rustic and hearty British-inspired eats, like giant smoked turkey legs, and shepherd's pie, are firm menu favorites, but their house-made cocktail offerings, like Puck's Smokey Old Fashioned and Faerie Nectar, are definitely not to be missed. All are enjoyed with nightly live music and performances because, after all, "If music be the food of love, play on".
---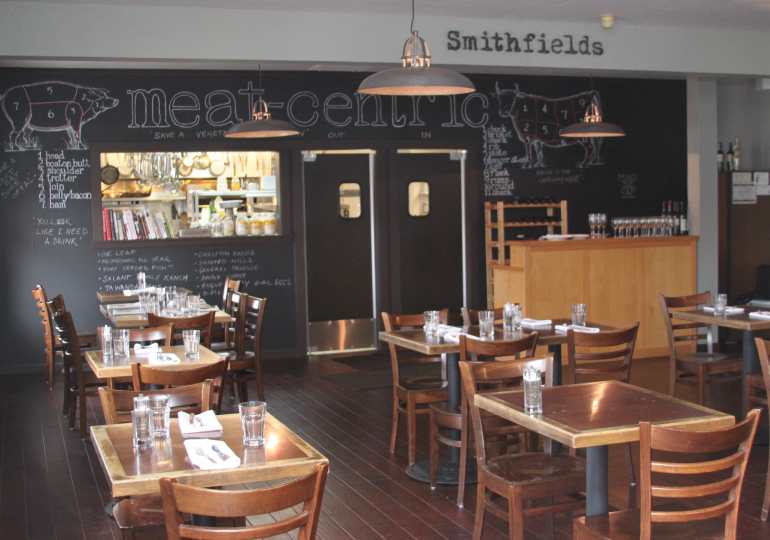 ---
7 | SMITHFIELDS RESTAURANT AND BAR
36 S 2nd St • smithfieldsashland.com

If you want: Fare with a flair for our friends across the pond
Smithfields Restaurant and Bar is all about what they call "nose-to-tail" dining, and it's easy to see why. English expat Neil Clooney serves up dishes like the popular, and locally sourced, bone marrow appetizer, along side main course offerings like lamb porterhouse and bone in pork chop. There's also plenty to wash it all down with, as guests can choose from an extensive in-house cocktail list and a selection of thoroughly British brews.
---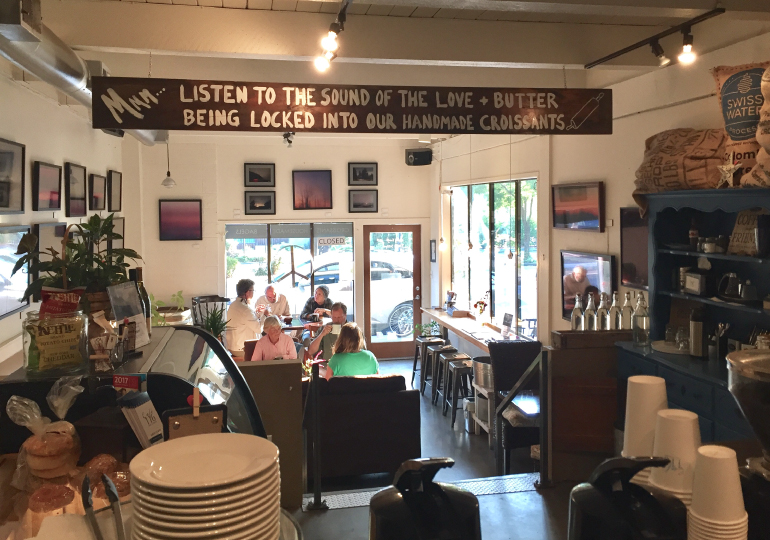 ---
8 | CAFÉ 116
116 Lithia Way • cafe116.net

If you want: Baked goods with a local flavor
Café 116 isn't the kind of place you'd stop for your run of the mill cup of joe. With the walls lined with pieces from Ashland-area artists, Café 116 is owned by three local women, and there's a clear focus on all things fresh and local; the coffee comes from a nearby roaster, and everything from their popular croissants and bagels, to the salads and sandwiches is made from scratch in-house and of course, with love.
---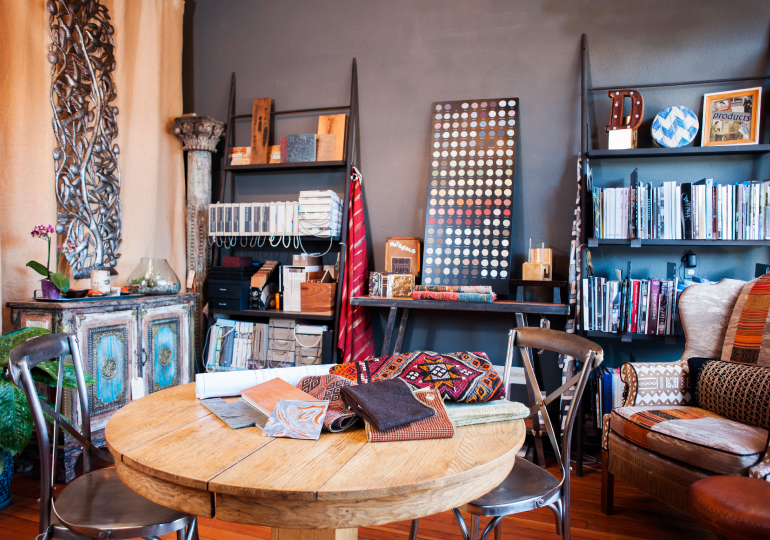 ---
9 | JULIEO DESIGN AT THE ASHLAND DESIGN STUDIO
287 4th St, Suite 1 • julieodwyerdesign.com

If you want: To give your space an update with a PNW feel
With a focus on all things local, Julie O'Dwyer's design consulting business, JulieO Design, and the Ashland Design Studio where it's located, serves as a one-stop-shop for builders, homeowners, and designers alike. Ashland-area craftspeople are highlighted throughout the space, and whether looking for residential design or simply styling and staging, all are done with an aim to help create homes and spaces that reflect the lifestyle of each unique client with a distinct Rogue Valley/Pacific Northwest feel.