Portland's Nest Showroom boasts a coveted vendor list and helps designers cut sourcing time in half.
---
When you step into the Nest Showroom in Northwest Portland, you'll find yourself surrounded by on-trend colors, patterns and textures. That's just the beginning.
"My motto is that everyone deserves a beautiful home," says designer and entrepreneur Michael Reper, who opened the Nest to fill a need for both interior designers and the general public. "Over the last two years, people have moved their homes higher on their priority list and need their space to serve more of a purpose. Our homes should be the way we love and want them."
Nest features vendors not commonly found in the Pacific Northwest and offers a one-stop shop for everything needed to update and furnish a home, including fabrics, wallpapers, furnishings, rugs, lighting and more. Experienced designers from across the United States turn to Nest for its products and strong vendor contacts, while general shoppers benefit from its educated staff of designers and design-student interns.
---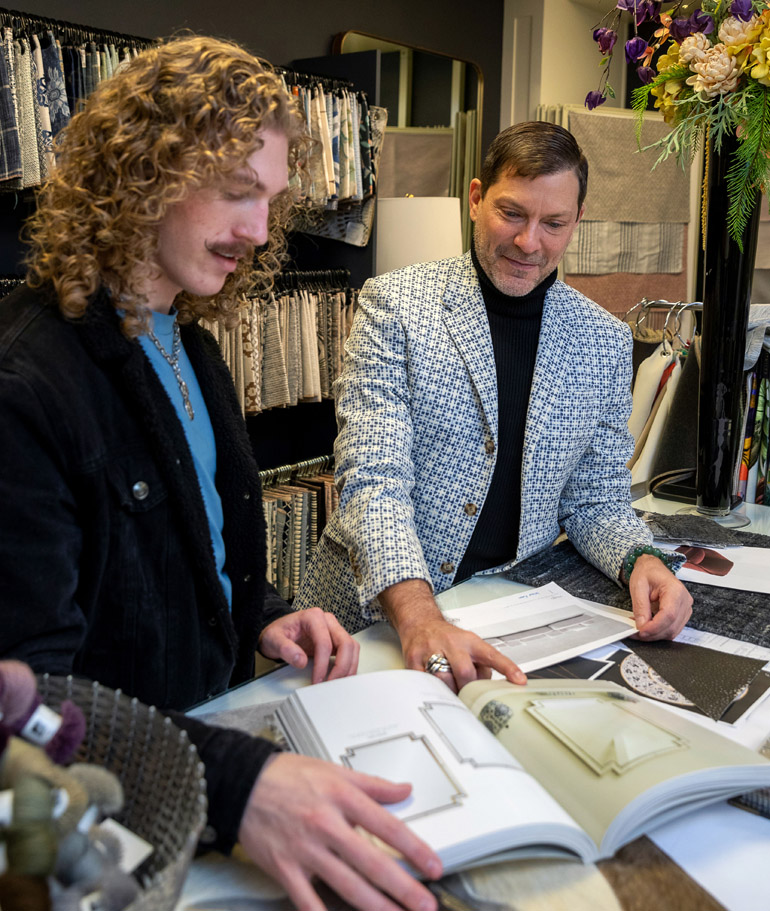 ---
Over his 27-year career, Reper has sought products that combine beauty, functionality, uniqueness and quality. His favorite international show is Maison & Objet in Paris, with around 2,000 vendors from around the world.
"I go with an eye to what will work in the Pacific Northwest, both in price and style, while also seeking to push that a little bit," says Reper.
Nest Showroom is organized to make designers' lives easier, with products across multiple price points grouped by vendor and color. Shoppers can download a list of vendors before coming to the showroom and link to their websites or the Nest Pinterest page to get a sense of each company's style. And because Reper stays in daily contact with a number of longtime vendors, he knows what's available and when, which is especially important as the COVID pandemic wreaked havoc on normal stock availability and lead times. He also brings in new vendors and keeps on top of current styles and trends.
---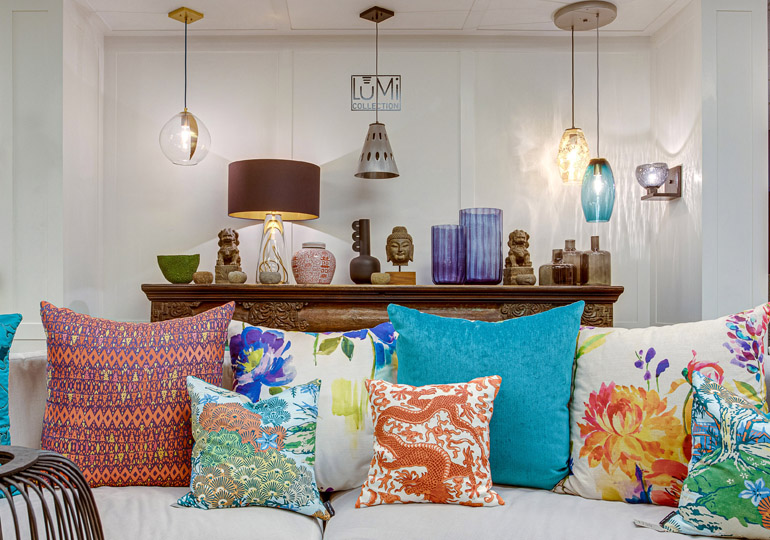 ---
Through Nest's sourcing program for designer clients, Reper can source products for an entire home in one day, saving designers weeks of work. His clients walk away with a spreadsheet detailing every product, pricing and availability.
"Designers then get through their jobs faster, which means they can take on more work and also focus on the part of the job they love while leaving the sourcing to us," says Reper.
Building community and giving back are important to Reper, and he loves to connect people. Nest's intern program prepares students for real-world projects and introduces them to future colleagues. Reper also seeks out local service providers, such as painters, wallpaper installers and upholstery craftsmen, and connects them with the design community. And every eight to 10 weeks, Nest hosts art openings that feature local artists.
"We believe in the statement of community over competition fully," says Reper. "We feel this design process should be fun and exciting, and we do our best to provide that experience for our customers."
---